Dave Grohl, Greg Kurstin, And Violet Grohl Cover Amy Winehouse For 'Hanukkah Sessions'
'Take The Box' originally appeared on Amy Winehouse's 2003 debut album 'Frank.'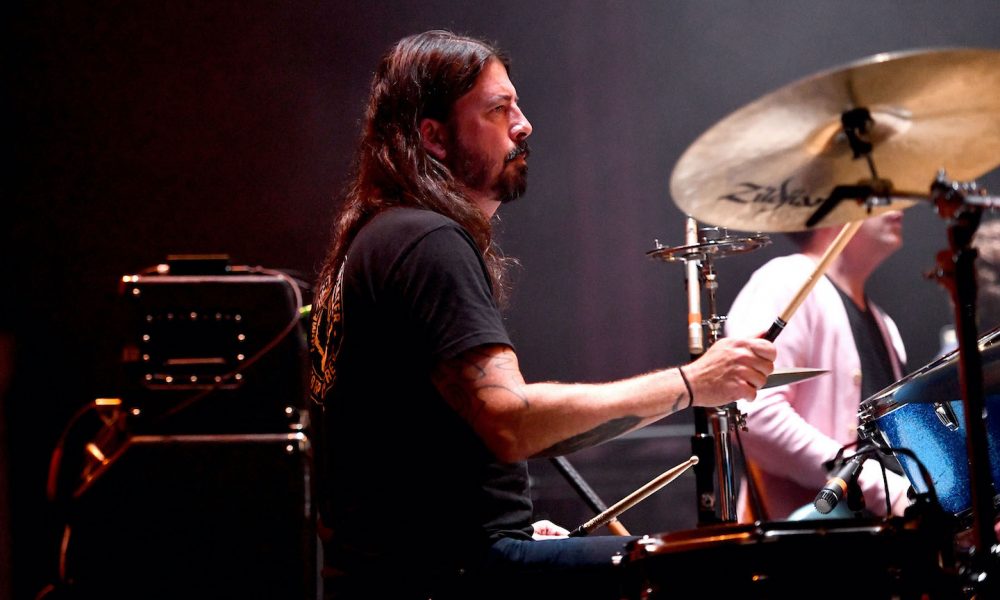 Dave Grohl and Greg Kurstin continued their "Hanukkah Sessions," today and enlisted Grohl's 15-year-old daughter, Violet, to cover Amy Winehouse's "Take The Box."
"Despite this song's mention of a 'Moschino bra you bought me last Christmas,' it's common knowledge that the amazing woman behind the song was actually Jewish," reads the video's description. "Gone far too soon…Ms. Amy Winehouse and 'Take The Box.'"
For the performance, Grohl plays the drums, while producer Greg Kurstin accompanies Violet, on piano. A pair of backing vocalists adhere closely to the original arrangement of the 2003 track that appeared on Winehouse's debut album, Frank.
Kurstin x Grohl: The Hanukkah Sessions 2021: Night Five (Featuring Violet Grohl)
Winehouse was proud of her Jewish heritage and was often photographed wearing a Star of David pendant. The British singer-songwriter also grew up attending Hebrew School in London.
"Take The Box," marks the fifth night of Hanukah performances from the Grammy-winning duo, which are tackling songs originally recorded by Jewish artists. Previous covers included "Stay (I Missed You)" by Lisa Loeb, "Blitzkrieg Bop" by the Ramones, "Copacabana" by Barry Manilow, and "Jump" by Van Halen.
This isn't the first time Grohl and his daughter have performed together, Violet has previously joined her father on stage to sing vocals during Foo Fighters' concerts.
"My kids inspire me and it's that love, that then when I go on the road, it makes me want to play music even more," Grohl told the Today Show recently.
Last year's eight nights of Hanukkah Sessions featured a variety of artists, including covers of the Beastie Boys, Bob Dylan, the Velvet Underground, the Knack, Drake, Elastica, and even Peaches.
More recently, the Foo Fighters announced their latest album, Medicine at Midnight, along with a new single "Love Dies Young." The group will also be hitting the road, after announcing a 2022 stadium tour earlier this week.