Megadeth's Dave Mustaine Partners With Gibson For Guitar Line
The collection will span acoustic and electric guitars across Gibson, Epiphone, and Kramer.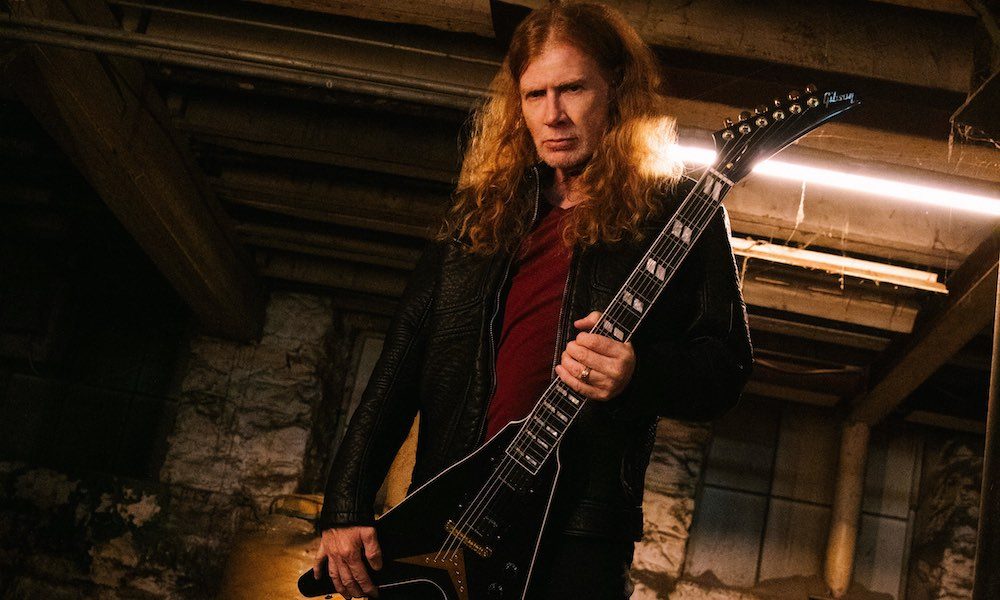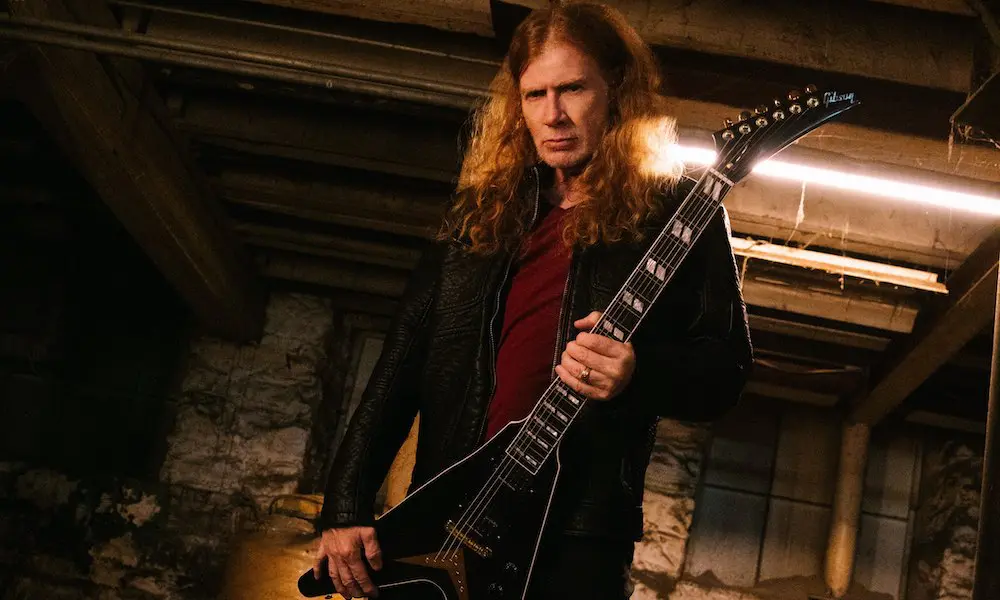 Megadeth's Dave Mustaine is teaming up with Gibson Brands for a signature collection of guitars. The partnership with the Grammy Award-winning guitarist, singer, and songwriter will include several acoustic and electric styles across the Gibson, Epiphone, and Kramer lines.
The artist will also be joining the Gibson Artist Alliance – a forum in which legendary musicians and up-and-coming talent can mentor the next generation of artists, and participate in philanthropic endeavors. Mustaine will be featured in a host of original content across Gibson, Epiphone, and Kramer.
In a new video interview with Gibson, Mustaine spoke about his longtime association with the brand's guitars, revealing, "I grew up secretly coveting Gibson products."
In a statement, he elaborated, "One of [the] first albums I ever bought was Kiss Alive. On the back of that LP was the Gibson logo, followed by 'Kiss uses Gibson Guitars because they want the best.' Period. Years later, I'm still that same fan, but now I've been playing, touring, writing, and performing around the world myself, and I can say that I could not agree more with that statement."
Mustaine continued, "as I was looking for a change in my guitars, I met with Cesar [Gueikian] and got his perspective on the vision and direction Gibson is taking. I saw passion, respect for the instruments, a focus on quality, and a company that is led by guitar players. I feel I am finally at home with Gibson and I am proud of what we're building together. I can't wait for the world to get their hands on the new Gibson, Epiphone, and Kramer Dave Mustaine Collection guitars. This is a dream come true for me."
On collaborating with the thrash metal pioneer, Gueikian said, "working with Dave is especially gratifying because he is a guitar nerd like me, who gets involved in every aspect of the development of the concepts and ideas we have been designing with him at the Gibson Lab."
While a release date has not yet been announced for any of the guitars, fans can look forward to such offerings as a bright green Gibson Dave Mustaine Flying V 30th Anniversary "Rust in Peace" Edition and a Gibson Acoustic Dave Mustaine CF-100 in the dark red "Blood Burst."
Mustaine, meanwhile, is currently hard at work on Megadeth's 16th studio album, which is slated for release later this year. The album will follow 2016's widely-acclaimed Dystopia.
Click here to listen to the best of Megadeth.