Death Of Eddy Amoo, Lead Vocalist With '70s Soul Sensations The Real Thing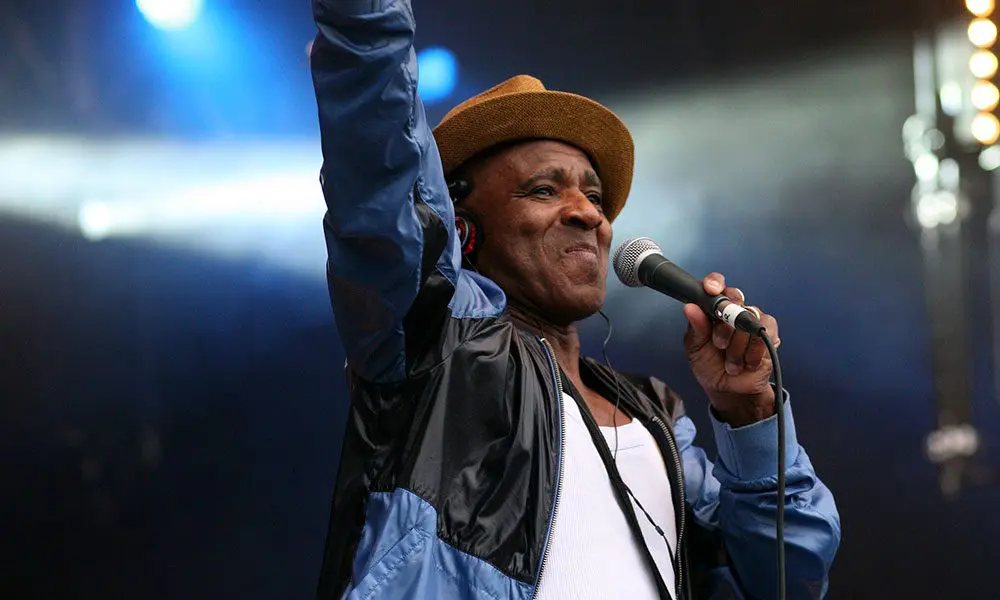 Eddy Amoo, of 1970s British soul sensations the Real Thing, has died aged 74, the group has announced. The singer-songwriter died on Friday, 23 February, according to a statement from his brother Chris Amoo and Dave Smith who are still in the Liverpool band that formed in 1972.
They tweeted: "It is with great sadness that we share the passing of our brother and inspiration, Eddy Amoo, who passed away on 23rd February, age 74."
On the band's website, Amoo was honoured as "a showman, a songwriter and a legend in British music. Eddy will long be remembered as a tour de force in British music and he will be sorely missed."
The Real Thing's hit singles from the mid-1970s include 'You To Me Are Everything', 'Can You Feel The Force?', and 'Can't Get By Without You.'
Friend Simon Sheridan said he had died suddenly in Australia and paid tribute to him as an "inspirational character".
Sheridan told the BBC that the Real Thing were "huge pioneers of black music in the UK" and were the first all-black British band to have a UK No. 1 single.
The song in question is 'You To Me Are Everything', which topped the charts in 1976. The song returned to the charts in 1986, when it reached number five.
Amoo started his career leading Merseybeat a capella group the Chants in the 1960s. John Lennon was said to have championed them, and they were represented by The Beatles' manager Brian Epstein for a short time.
After their demise, Amoo joined his younger brother Chris in the Real Thing. After the band's 1970s heyday, French house duo The Freeloaders took the Real Thing back into the charts in 2005 by sampling their song 'Love's Such a Wonderful Thing.' Another of their tunes, 'Children of the Ghetto', was covered by artists including Philip Bailey and Mary J Blige.
Sheridan, who has been making a documentary about the group, said Amoo's death was: "a complete shock. These were four working class boys from a tough neighbourhood, from Toxteth, and they completely changed the face of British music in 1976."
In 2009, 'You To Me Are Everything' placed at No. 69 in a chart published by recorded music licensing body PPL to mark their 75th anniversary, of the recordings most played in public in the UK during that period. The listing was publicised on a BBC Radio 2 special called The People's Chart, produced by uDiscover writer Paul Sexton, who interviewed Amoo about the song's enduring appeal.
"It's never died with the public, and it's become a real classic, on dancefloors, in clubs, on jukeboxes," he said. "I've been out shopping and 'You To Me' has floated over. We're very lucky in that three of our songs, 'You To Me Are Everything,' 'Can't Get By Without You' and 'Can You Feel The Force' have become classics in the UK.
"The first time I ever heard 'You To Me' playing in public," Amoo continued, "I was walking down Renshaw Street in Liverpool and it was [coming] out of a record shop. It was a Saturday afternoon and the town was packed, and all of a sudden, our song came on. It was the first time I ever heard any Real Thing record played in public.  I always remember, because obviously our gig profile rocketed.
"I think we were travelling in an old furniture van then, because you got to the gigs any way you can, in whatever you could get hold of. No windows, we were in the back with all our gear, and I remember getting to some of the gigs physically ill, but high on adrenaline. It was quite funny, us being No. 1 in the charts, turning up in this furniture van, rolling out the back. Bizarre."
Format:
UK English