Death Of The Rhinestone Cowboy: Glen Campbell Passes At 81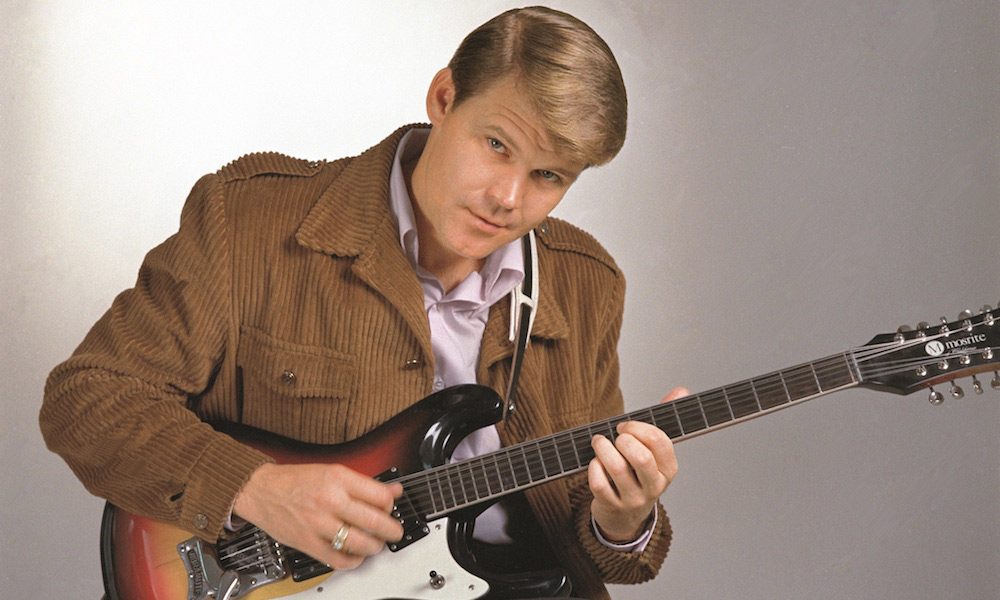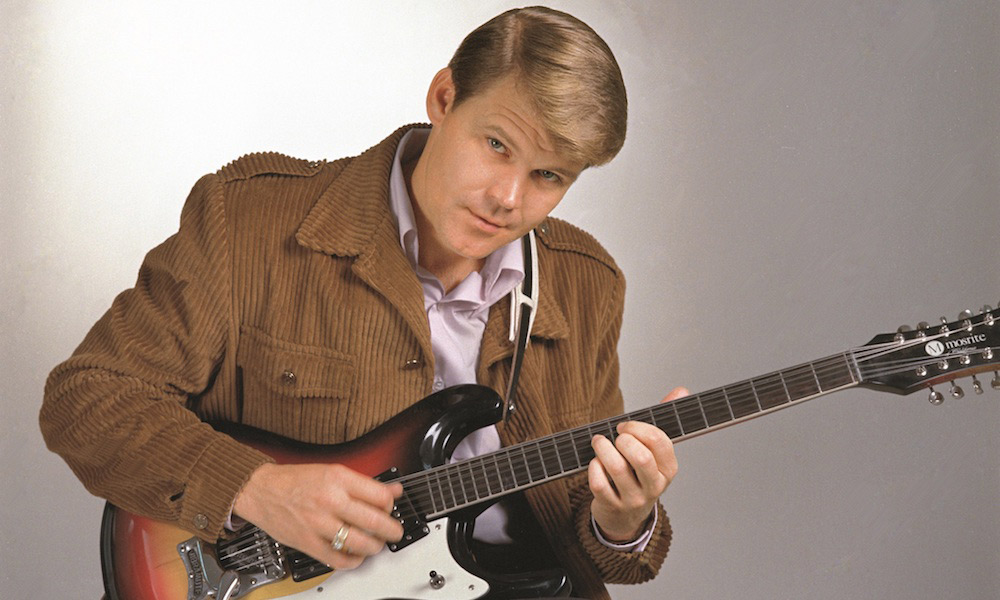 We at uDiscover are deeply saddened to report the death of Glen Campbell, one of the undisputed giants of popular music, as both a vocalist and guitarist, of the past half century. Campbell passed away aged 81 on 8 August, following his six-year fight with Alzheimer's disease.
A statement from the Campbell family reads: "It is with the heaviest of hearts that we announce the passing of our beloved husband, father, grandfather, and legendary singer and guitarist, Glen Travis Campbell, at the age of 81, following his long and courageous battle with Alzheimer's disease.
"Glen is survived by his wife, Kim Campbell of Nashville, TN; their three children, Cal, Shannon and Ashley; his children from previous marriages, Debby, Kelli, Travis, Kane, and Dillon; ten grandchildren, great- and great-great-grandchildren; sisters Barbara, Sandra, and Jane; and brothers John Wallace 'Shorty' and Gerald.
"In lieu of flowers, donations can be made to  the  Glen Campbell Memorial Fund  at  BrightFocus Foundation  through the CareLiving.org donation page. A personal statement from Kim Campbell will follow. The family appreciates your prayers and respect for their privacy at this time."
The decision of the Campbell family to be as public as possible about the artist's mental condition, and the subsequent creation of the documentary film I'll Be Me, have been widely praised for bringing awareness of Alzheimer's to a previously unknown level. Glen's career was afforded an affectionate send-off with the release in June of his final studio album Adiós. Produced by longtime friend Carl Jackson and featuring the contributions of his children Ashley, Cal and Shannon, it has won widespread praise and success.
Across some 50 years as an instantly-recognised figurehead of American popular culture, and in a recording career that began in his own name in 1961, Glen Campbell brought a distinctive individualism and charm to every song he approached. His good looks and photogenic charm won him further accolades as a television host and actor, as he amassed six Grammy Awards and worldwide sales of 50 million record sales from more than 70 album releases.
Glen Travis Campbell was born, one of 12 children, on 22 April 1936 in Billstown, near Delight in Arkansas. He was playing guitar from the time his first instrument arrived by mail order when he was four. "I think it was seven dollars, which was quite a sacrifice," he told the Guardian newspaper in 2000.
He left home to join his uncle's band when he was 14, and came to Los Angeles at 23 to become one of the most in-demand and admired session players of his time. Campbell played on thousands of track dates, famously appearing on the Beach Boys' classic Pet Sounds, on recordings by Frank Sinatra, Elvis Presley, Dean Martin, the Righteous Brothers and as a key component of Phil Spector's Wall of Sound.
He had put out his first single in his own name, 'Turn Around, Look At Me,' written by Jerry Capehart, for Crest Records in October 1961. It reached No. 62 on the Billboard Hot 100, but despite modest follow-up success, it wasn't until his landmark year of 1967 that Campbell made his breakthrough to solo stardom. John Hartford's 'Gentle On My Mind' and Jimmy Webb's 'By The Time I Get To Phoenix' were top 40 pop singles, but the latter became his first big country hit, establishing a relationship with Webb that would endure for the rest of Glen's life.
Glen Campbell - By The Time I Get To Phoenix
Webb's peerless 'Wichita Lineman' became Campbell's first top ten pop single in America in early 1969, followed the same year by the equally indelible 'Galveston.' By then, he was a TV star, graduating from deputising for the Smothers Brothers to his own Glen Campbell Goodtime Hour, which ran from 1969 to 1972.
By June of 1969, he was also starring on the big screen as the character Le Boeuf against John Wayne's 'Rooster' Cogburn in True Grit, the title song of which became another signature. Meanwhile, hits such as Webb's 'Honey Come Back' and well-chosen remakes such as 'It's Only Make Believe' kept him on the pop and country charts.
A downturn in Campbell's career in the early 1970s was followed by a spectacular comeback with the 1975 pop and country No. 1 'Rhinestone Cowboy.' He repeated that feat with 1977's 'Southern Nights,' and if such crossover success became more elusive in later years, he continued to record and perform at a prodigious rate, even through troubled personal times.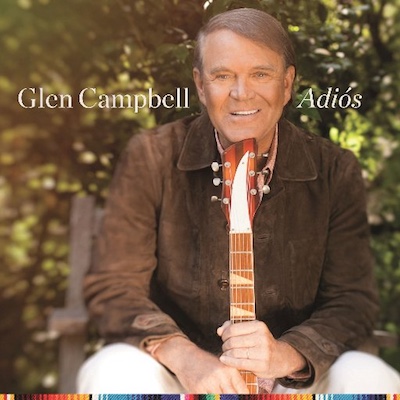 Campbell found the stability he was seeking when he married Kim Woollen in 1982, and their marriage endured to the end of his days. In his 70s, he burnished his legend with the acclaimed series of albums Meet Glen Campbell (2008), Ghost On The Canvas in 2011 and 2013's See You There. He was inducted into the Country Music Hall of Fame in 2005 and won a Grammy Lifetime Achievement Award in 2012.
Of his approach to Webb's songs and his attitude to his own talent, Campbell said in 2000: ""I tried to sing 'em as straight as I could sing 'em, and put as much emotion into them as I could. And it really worked. I didn't really care what I sounded like. I didn't like the sound of my voice then. But I kind of do now. I've gotten used to it."
His millions of fans worldwide felt the same way, and will join us in saying a heartfelt adiós to Glen Campbell. 
Explore our Glen Campbell Artist Page.
Format:
UK English