Designer Neville Garrick Tells The Story Behind Bob Marley's 'Survival'
'I call Marley a fisherman because Kaya was the bait, then he came with the heavyweight, Survival.'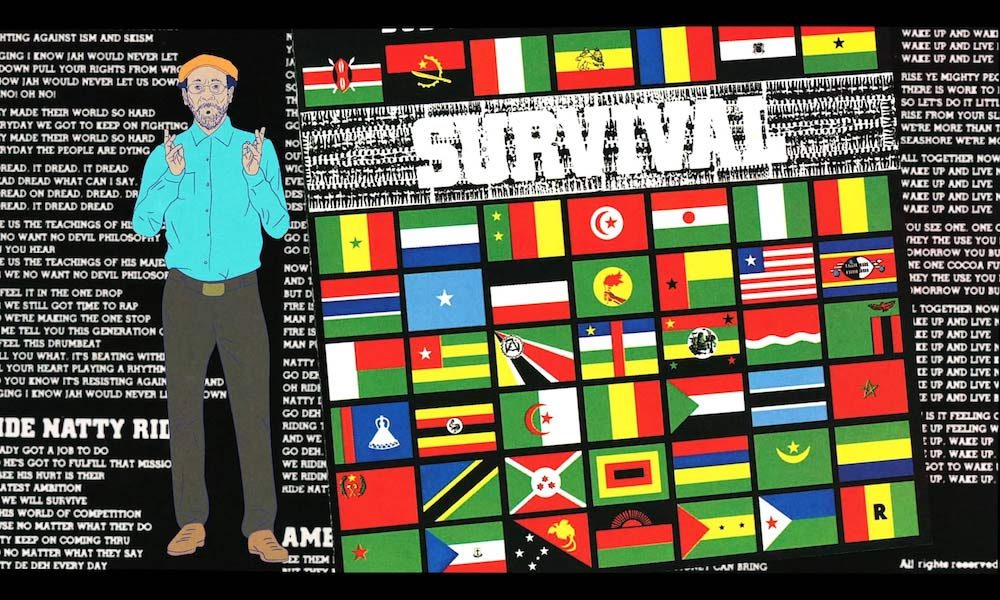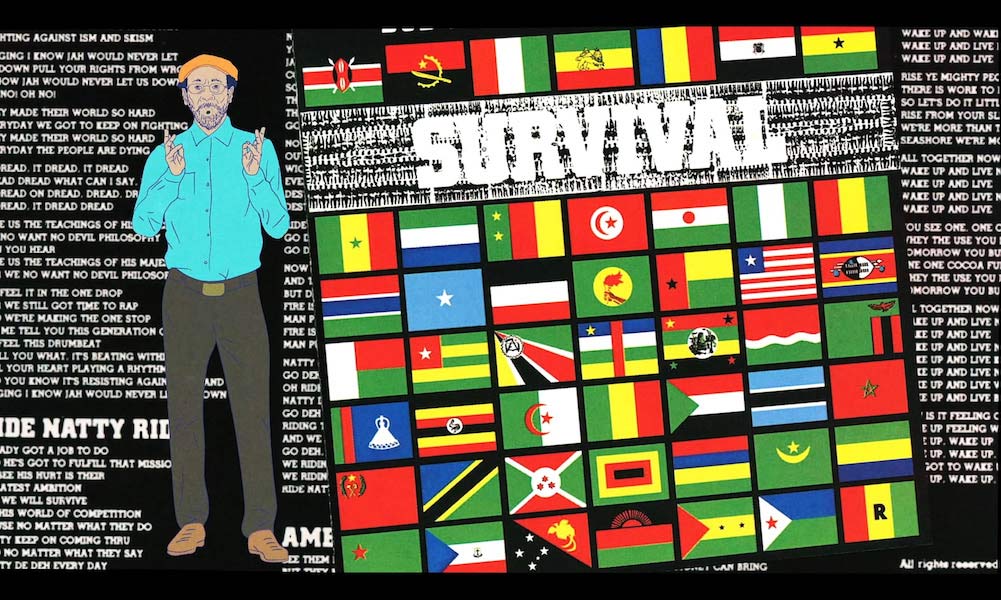 In the latest episode of the Behind The Cover video series, famed art director and designer Neville Garrick shares the surprising backstory behind the artwork for Bob Marley's 1979 album Survival.
The Jamaican-born and Los Angeles-based artist is the creative mind behind all of Marley's album sleeves, as well as designing the performer's stage show backdrops of Marcus Garvey and Haile Selassie.
Highly respected in both fields, he's worked with reggae greats Burning Spear and Steel Pulse among others, and he designed the backdrops for the Reggae Sunsplash festival for much of the 1980s.
"I call him [Marley] a fisherman because Kaya was the bait. It was love songs so that we would get airplay on R&B stations and then he came with the heavyweight, Survival," says Garrick in the clip.
Bob Marley - Behind The Cover: SURVIVAL
When it came time to design the cover for Marley's most militant album, Garrick knew he didn't want to alienate Marley's mainstream audience, but he still wanted to visually express the idea of Black survival, without explicitly using the word "Black."
He asked himself: "What would represent Africa?" He decided to include the flags of all of the African nations. The only problem was, he didn't know what they all looked like in the pre-internet age and with no immediate resources in Jamaica.
So he flew all the way to New York City, went to the United Nations, and took note of the flags of all of the African nations.
But Garrick also considered how to also represent Jamaica, Trinidad, Barbados, and the Black diaspora in America, England, and beyond.
To the casual observer, the black-and-white graphic behind the album's title text just looks like a simple texture, but upon closer inspection, there's a more subversive meaning there.
Garrick had found a blueprint of how enslaved people were placed on ships and he incorporated it into the LP design. He also included symbols of Black survival throughout world history inside the album sleeve.
He imagined the album's bright colors emblazed on giant billboards around London and New York, but to his dismay, it was the least promoted Bob Marley record due to its more militant tone.
An album that produced no hit singles, Survival was a deep and powerful meditation on the historical struggles of Black people everywhere and a plea for the liberation and unification of Africa in particular.
The album stands as a towering monument to the depth of Marley's convictions and the increasing scope of his ambitions musically, politically, and culturally.
Survival can be bought here.