Diana Ross Wonders 'If The World Just Danced' In Crowdsourced Video
The song appears on the singer's upcoming album 'Thank You' out November 5.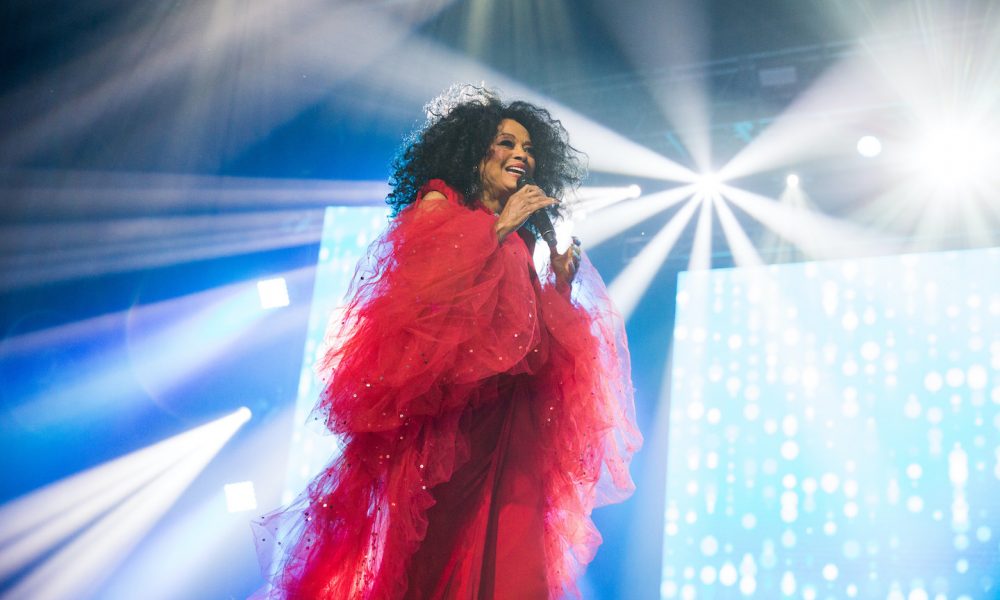 Diana Ross has shared the music video for her latest single "If The World Just Danced." The visual was created from a collection of videos gathered from dedicated Ross fans throughout the world.
Imagining what it would be like "If The World Just Danced," fans submitted dozens of videos on TikTok under the social tag #IfTheWorldJustDanced. The tag has surpassed 5 million total views on the viral video app with inclusions from fans in Milan, Brazil, Amsterdam, Las Vegas, and more.
"There's no wrong way to dance, just do it," Ross shared of the song. "Let everyone know to have FUN. Joy, Joy, Joy is the answer. Playfulness! Happiness! When you dance there Is only love in life. When you dance the world dances."
The participating fans span all nationalities and generations coming together in the name of dance. In the visual, some featured fans held up signs while dancing expressing their adoration for the singer. Some danced on the beach while others filmed their portions at home or embraced their moves in unexpected public places.
Ross kicked off the "If The World Just Danced" trend herself in September when she uploaded a visual to TikTok with the hashtag and official song audio that showed a compilation of videos of the music icon dancing throughout her career.
The song will appear on Ross' forthcoming studio album Thank You. The 13-track album was produced by in-demand pop collaborator Jack Antonoff and will also feature the previously released title track. The album marks Ross' first official album release in 15 years and the first to contain new original music since 1999's Every Day Is A New Day.
Set for release on November 5, Thank You will feature contributions from Jimmy Napes, Mark "Spike" Stent, and Tayla Parx. The album was recorded during lockdown at Ross' home recording studio.
Pre-order Diana Ross' Thank You album ahead of its November 5 release.