Listen To Supergroup The Dirty Mac's Newly-Issued 'Rock And Roll Circus' Tracks
The newly-available material on the expanded audio disc includes Lennon, Richards, Clapton and Mitchell's rehearsal version of 'Revolution.'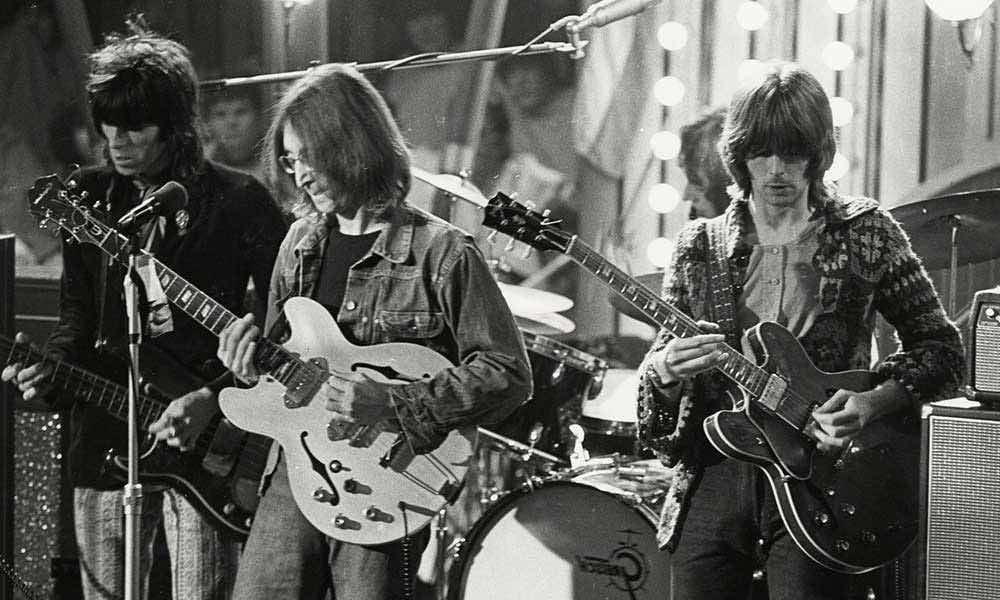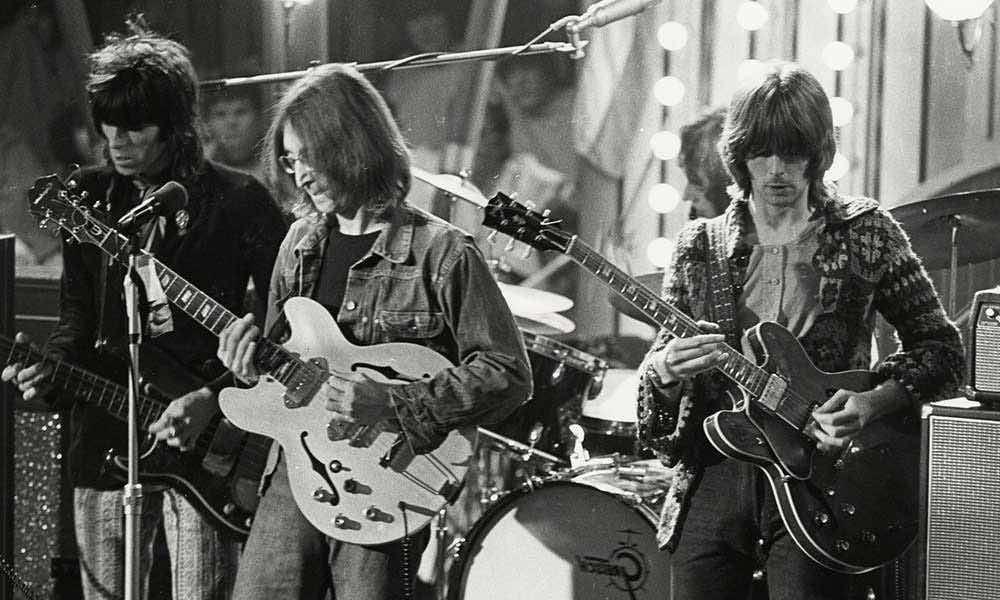 As longtime fans and new admirers alike revel in the newly-released, restored and expanded versions of the Rolling Stones' historic Rock and Roll Circus album and intended TV special, the newly-available performances by short-lived supergroup the Dirty Mac hold a particular fascination.
This was the quartet assembled, for the occasion of the December 1968 filming of the star-laden extravaganza, that featured John Lennon, Eric Clapton, Keith Richards and Mitch Mitchell of the Jimi Hendrix Experience. From the first official release of the audio and video of the event in 1996, we already knew that line-up's powerful version of 'Yer Blues,' from The Beatles' then recently-released, self-titled double set that became known as the White Album.
But in addition to a second take of that song, the bonus tracks on the new deluxe edition include two other remarkable performances by the Dirty Mac. The first is a rehearsal version of another new Lennon song for The Beatles at that time, 'Revolution.' It's a rocking performance — or at least it is for one minute and 54 seconds, until John declares "I can't remember what 'appens in the solo," prompting some general discussion as the band await developments.
Next up among the bonus tracks is an exhilarating, four-minute-plus 'Warmup Jam,' on which the quartet improvise a rocking workout with prominent guitars and Mitchell's energetic performance. It ends with enthusiastic applause from the invited audience of fan club members, contest winners and friends of the various artists.
Other newly-released material among the bonus tracks are three by bluesmaster Taj Mahal and Brian Jones' introduction leading to performances of de Falla and Mozart by American concert pianist Julius Katchen. These take the total on the expanded audio disc to 28 tracks.
The expanded editions of the Rolling Stones' Rock and Roll Circus can be bought here. 
Explore our Rolling Stones Artist Page.
Format:
UK English