DJ Shadow Announces 25th Anniversary Remaster Of 'Endtroducing'
First released in 1996, the record is a genre-defying masterpiece that has helped redefine sample-based music.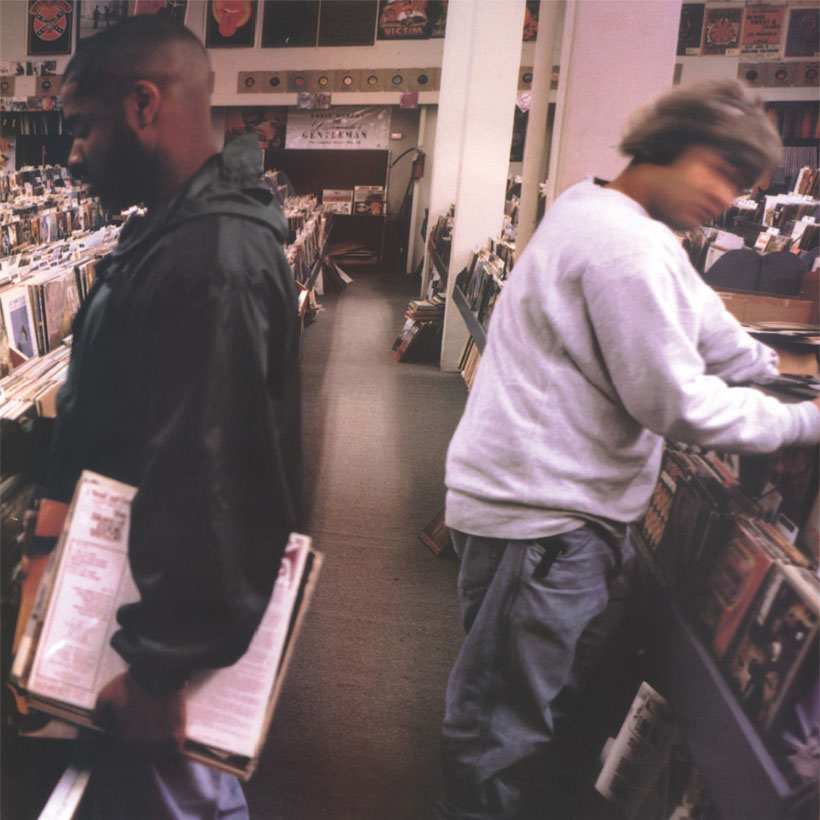 DJ Shadow's groundbreaking debut album, Endtroducing, is a genre-defying masterpiece that has helped redefine sample-based music. In celebration of its 25th anniversary, Island Records are releasing a special remastered vinyl edition of this groundbreaking record, plus a 7″ single featuring isolated elements from the album.
The forthcoming Endtroducing 25 Abbey Road Half Speed Mastered edition will be released on September 24 on gatefold, double 12″ vinyl and features totally remastered audio taken from the original master tape and cut at half speed – a technical, specialized process that results in significantly more detailed, high quality sound.
"I was so happy to have recently discovered the original DAT tape that served as the final mix source of the album, and was able to provide it for the remaster just in time for this release. When comparing the new version with the old, I was shocked at how many audible details were revealed that I had completely forgotten about", says DJ Shadow.
In tandem with the remastered album, DJ Shadow is dropping a separate bonus 7″ – also out 24th September – featuring Cut Chemist's classic remix of The Number Song plus a new DJ tool created especially for the release, Endtroducing: Drums, Drops & Scratches.
Back in the mid 90s, DJ Shadow (Josh Davis) painstakingly created Endtroducing over a two-year period using a minimal set up consisting of a sampler, turntable, tape recorder and huge array of vinyl records of all ages and genres. The result is a cinematic, postmodern collage of sound that's received immense acclaim and is regarded as one of the defining albums of the 90s. Instantly recognizable to music fans worldwide thanks to its iconic cover photo – taken by photographer B+ at Shadow's favourite record store in Sacramento, California – Endtroducing has been acknowledged by the Guinness Book Of World Records and influenced countless producers, musicians, bands and artists.
Despite the success of Endtroducing, DJ Shadow has continued to innovate rather than rely on a formula – in the ensuing 25 years, the producer has moved beyond solely sample-based music and collaborated with a wide range of notable names, including; Thom Yorke, De la Soul, Little Dragon, Zack de la Rocha, Nas, Run The Jewels, and many others.
The news follows the recent announcement of a trio of DJ Shadow UK shows. The dates – listed below – coincide exactly with the 25th anniversary of Endtroducing, which first landed on 16th September 1996. Support at Bristol and Brighton comes from Future Utopia, AKA super-producer Fraser T. Smith (Ghetts, Dave, Adele), whilst Manchester will see Shadow headline an incredible bill that includes Floating Points, Soul II Soul, Kamaal Williams and others.
DJ Shadow plays:
September 16 – Marble Factory, Bristol
September 17 – Brighton Dome, Brighton
September 18 – Warehouse Project, Manchester.