Domi & JD Beck Release Debut Single 'Smile' On Anderson .Paak's Label
The deal is in partnership with Blue Note Records.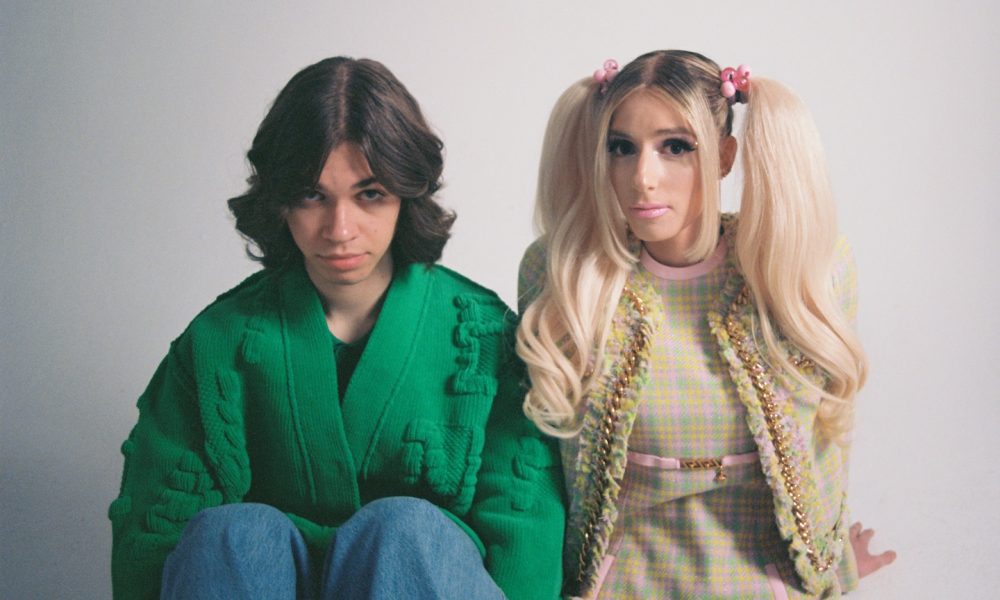 DOMi & JD BECK have signed with Anderson .Paak's new label APESHIT in partnership with the legendary jazz label Blue Note Records and released "SMiLE," the first single from their forthcoming debut album due out later this year.
The official video for "SMiLE" directed by .Paak just premiered on the band's YouTube channel. The video stars DOMi & JD BECK along with Mac DeMarco, who plays an aging jazz legend who has lost his hearing, plus cameos by .Paak, Thundercat, and more.
DOMi & JD BECK - SMiLE (Official Video)
The duo will be performing at the Blue Note Jazz Festival in New York City (May 31-June 1) and Napa Valley (July 30). Stay tuned for further tour dates to be announced soon.
To date, if you wanted to learn about DOMi & JD BECK—the internet's most hyped jazz duo—you had to visit their website, click a rat playing saxophone, and read a story about a 12-year-old physicist (DOMi Louna) and a 6-year-old sheep investigator (JD Beck). They're now ready to fix the record. "My philosophy of life is don't take shit too seriously," says DOMi Louna, born Domitille Degalle. And that's fair. But the vibrant world she and her collaborator have given us demands exploration.
They reveal a bit more on their Instagram profiles, via clips of their jams, with JD on a simple drum kit and DOMi Louna on MIDI keys. She favors sounds that evoke 70s jazz fusion and the colorful blips of 2000s Pokémon soundtracks, while he tunes and plays his snare in ways that can sound electronic, channeling IDM and boom bap.
Sometimes they're stuffed into a bathroom and sometimes the drums are muffled by pretzels stacked on the hi-hat, or toilet paper tossed on the snare. Their music finds both humor and greatness in harmonic complexity and rhythmic shiftiness, abruptly adopting and ditching tempos, toying with time signatures, and sneaking extra beats into bridges.