Duff McKagan Addresses The Homeless Crisis In 'Cold Outside' Music Video
The video was designed to help raise awareness and support during the holiday season for local non-profit, Seattle's Union Gospel Mission.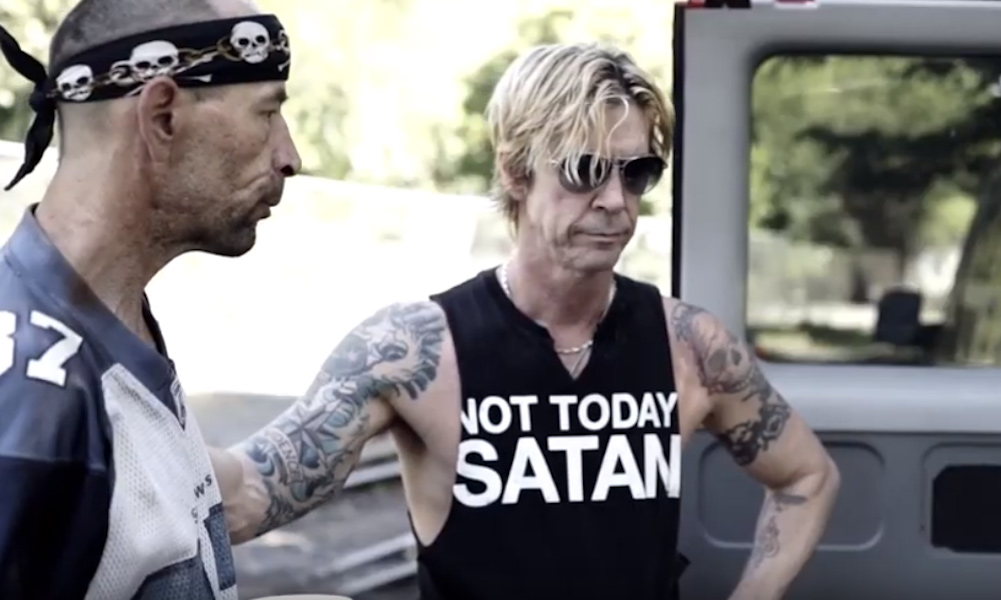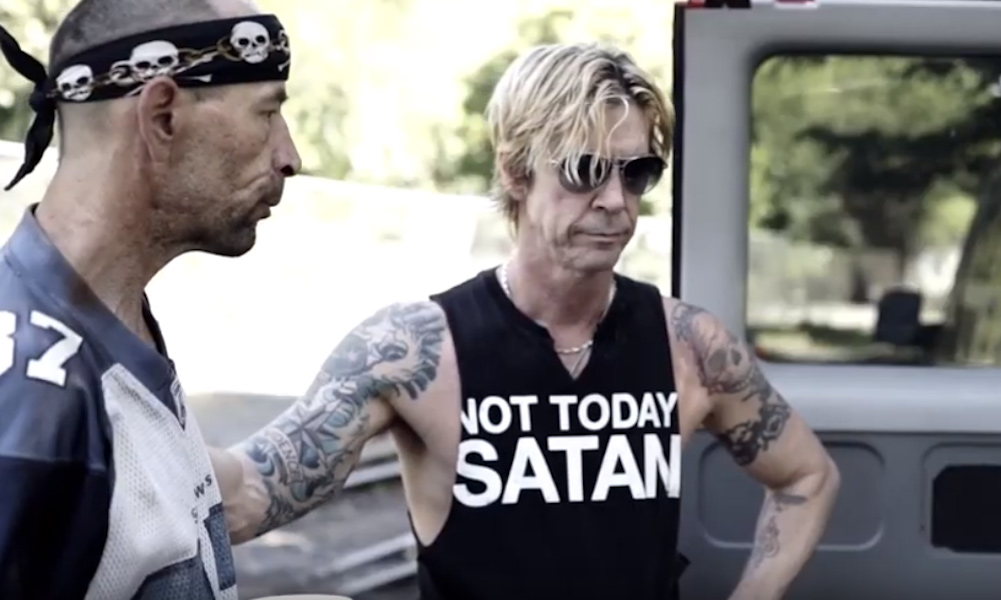 Duff McKagan has shared a new video for his solo single 'Cold Outside' that addresses the growing homeless crisis in America.
The video's release coincides with "Giving Tuesday", an international day for giving back and philanthropic efforts. The 'Cold Outside' video was created to help raise awareness and support during the holiday season for local non-profit, Seattle's Union Gospel Mission and to aid their work in providing emergency care and long-term recovery services to the homeless population in the greater Seattle area.
The 'Cold Outside' visual features an intercut of McKagan performing the song live, along with stunning portraits of Seattle's local homeless populace. It visual also features some disturbing statistics. Over 11,000 people in greater Seattle are homeless, with over 3,900 of them living with mental illness and over 1,500 of them are children.
"In my early days I was in similar situations," recalls the legendary Guns N' Roses bassist and Seattle native. "I know what it's like to not have anyone to turn to and sometimes need a helping hand to get back on my feet. I know many know others in need and I am hoping that, if we come together, we can help make a real difference."
In the visual, McKagan also heads out onto the streets of Seattle to meet with people who are struggling with homelessness.
McKagan has partnered with Propeller LA, a tech company that allows users to exchange a wide range of socially conscious actions, from volunteering, to fundraising and even registering to vote, in exchange for rewards like concert tickets and exclusive artist merchandise.
Through the Propeller platform, fans will be able to earn points as they "take action" by volunteering at the Union Gospel Mission, donating to the Mission, sharing the campaign info on social media to help spread the word and buying donated memorabilia. Items include a signed lithograph, a signed LP of McKagan's solo album Tenderness, as well as a Tenderness US Tour t-shirt, wristbands and more.
All donations made on Tuesday, 3 December will be matched dollar for dollar (up to $60,000) by an anonymous donor. All proceeds will go to Seattle's Union Gospel Mission.
'Cold Outside' was featured on McKagan's new solo album Tenderness that was released earlier this year. The album was produced by and features recent Grammy-winner Shooter Jennings.
Visit the Propeller site to learn more about the campaign and visit Seattle's Union Gospel Mission site to learn more about the mission.