DVD Release Of Black Sabbath's 'The End' Closes Monumental Chapter In Rock History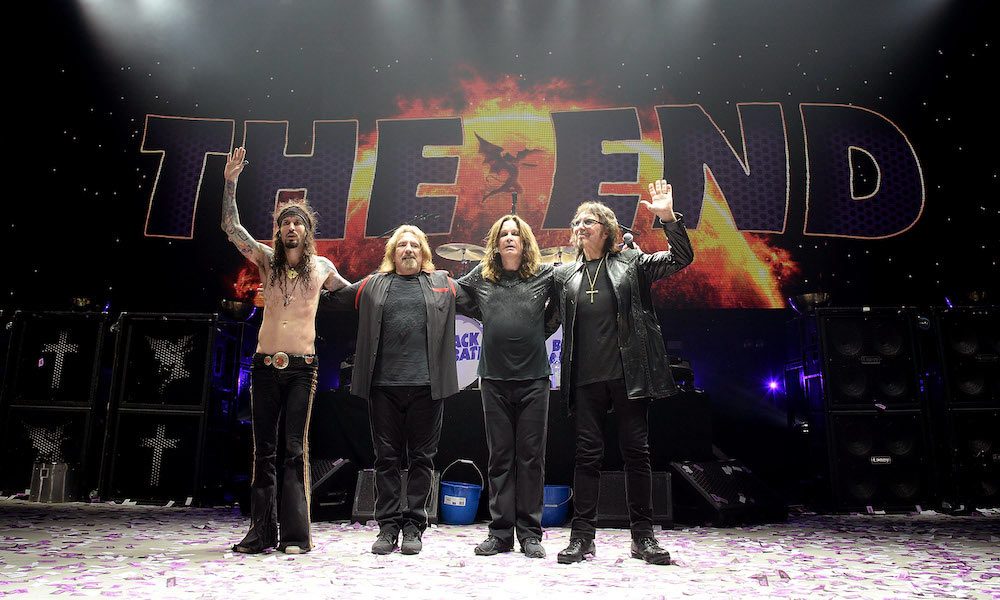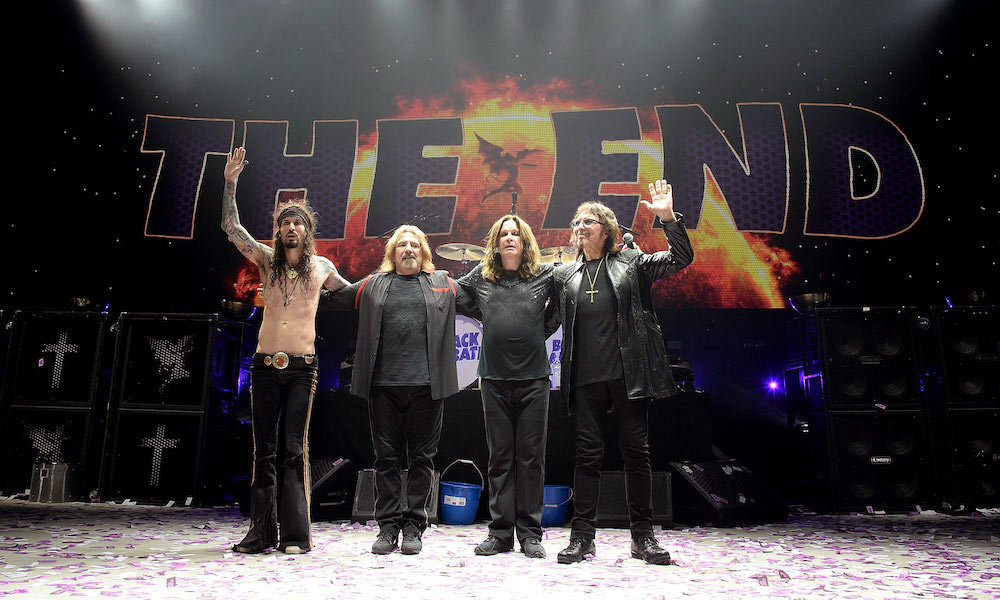 Following last month's world premiere of a companion documentary film in over 1,700 cinemas around the world, Eagle Vision release the full live show of Black Sabbath's The End on 17 November on DVD+CD, Blu-ray +CD, 2CD, triple 180-gram vinyl and a limited deluxe collector's edition.
Almost five decades ago, the toll of a bell and rolling thunder marked the conception of an ear splittingly monolithic riff. In that moment, Black Sabbath and the sound of Heavy Metal were forged. The band embarked on what frontman Ozzy Osbourne describes as "the most incredible adventure you could think of", a journey that would go on to define a genre.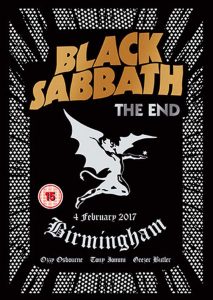 The End captured the final destination of that adventure – an unforgettable farewell show at the Genting Arena in Black Sabbath's hometown of Birmingham. Filmed February 4, 2017, The End captures the legendary line-up celebrating their storied career, marking the closure of a monumental chapter in rock history.
With a hit packed set list including 'Iron Man', 'Paranoid', 'War Pigs' and many more, the high production values, visual effects and pyrotechnics wowed fans, as the band delivered the most emotionally charged show of their lives. "Because it was Birmingham, it was a special night for us," said guitarist Tony Iommi. "It was great to look out and know that all these people have come to see us. What a great feeling. There's nothing like it".
All visual formats feature special bonus material of the band playing a selection of their favourite songs not played on tour. These intimate live sessions at Angelic Studios were recorded in the days after their final live performance, and mark the band's final studio recordings. Bassist Geezer Butler said, "It will never be The End for me. I'll always be a part of Sabbath, and Sabbath will always be a part of me".
The End captures a once-in-a-career performance, an essential snapshot of musical history and a fitting farewell to these truly innovatory heavy metal icons.
The DVD+CD, Blu-ray+CD, 180g vinyl and limited deluxe collector's editions of The End will be released on 17 November. Scroll down to read the full tracklistings, and order The End here.
The End: DVD and Blu-ray
'Black Sabbath'
'Fairies Wear Boots'
'Under The Sun / Every Day Comes And Goes'
'After Forever'
'Into The Void'
'Snowblind'
'Band Intros'
'War Pigs'
'Behind The Wall Of Sleep'
'Bassically / N.I.B.'
'Hand Of Doom'
'Supernaut / Sabbath Bloody Sabbath / Megalomania'
'Rat Salad / Drum Solo'
'Iron Man'
'Dirty Women'
'Children Of The Grave'
'Paranoid'
Extras: The Angelic Sessions
'The Wizard'
'Wicked World'
'Sweet Leaf'
'Tomorrow's Dream'
'Changes'
CD: The Angelic Sessions
'The Wizard'
'Wicked World'
'Sweet Leaf'
'Tomorrow's Dream'
'Changes'
The End: 2CD and 3LP Editions
'Black Sabbath'
'Fairies Wear Boots'
'Under The Sun / Every Day Comes And Goes'
'After Forever'
'Into The Void'
'Snowblind'
'Band Intros'
'War Pigs'
'Behind The Wall Of Sleep'
'Bassically / N.I.B.'
'Hand Of Doom'
'Supernaut / Sabbath Bloody Sabbath / Megalomania
'Rat Salad / Drum Solo'
'Iron Man'
'Dirty Women'
'Children Of The Grave'
'Paranoid'
The limited deluxe collector's edition contains:
The End on DVD and blu-ray
The End on double CD
The Angelic Sessions on CD (all housed in gatefold card sleeves)
A 32-page perfect bound book on heavyweight stock
A metal Winged Demon pin badge
A replica The End tour laminate
3 Plectrums (all housed in a DVD-height two piece rigid mirror board box)
Format:
UK English