EARTHGANG Celebrates Perseverance On 'All Eyes On Me'
The Atlanta duo will release its fourth album 'Ghetto Gods' later this month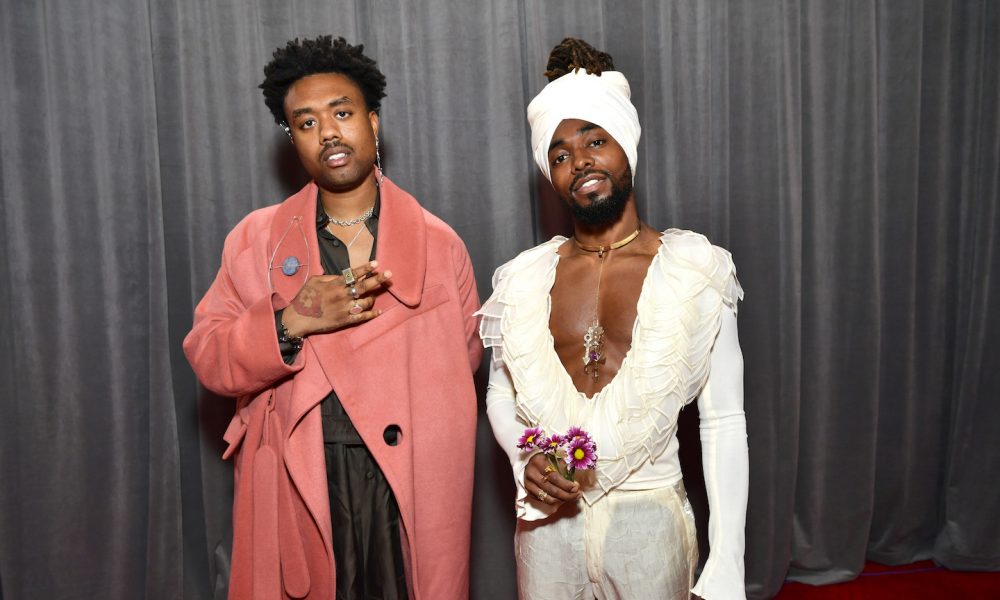 EARTHGANG has shared a new single, "All Eyes On Me," ahead of the release of its upcoming album, Ghetto Gods.
The new track was produced by Jetsonmade, The Breed, and EARTHGANG's own Olu, and is the duo's first piece of new material to be released this year.
"All Eyes On Me" in part celebrates the perseverance needed to make it through life's struggles, with Olu and WowGr8 rapping: "Got a $20 bill, get your hands up/You survived last year, get your hands up/I know that money tight, that stimmy check light/I should stash some but we gon' ball for the night."
Teasing the track last week (January 7), EARTHGANG shared the single's artwork on Instagram and explained a little bit about the song's meaning in the caption. "In this world, black men are targets, political targets, physical targets, always criticized and judged by their appearance, the chains, the money, the skin," it read. "All eyes are on us yet we still shine."
Ghetto Gods will arrive on January 28 via Dreamville Records. Speaking about the album last year, EARTHGANG said: "It's our most complete and succinct album we've had since [2015's Stray With Rabies]. It sounds like nothing from us previously, we hope that's a good thing.
In December, the pair shared the somber track "American Horror Story," which found them giving a powerful reflection on being Black in America, filled with truth that many artists would be uncomfortable confronting.
EARTHGANG will kick off its "The Biodeghettable: Euro Trippin" tour, which will continue the act's mission of being environmentally friendly even while on the road. Its initiatives include reusables backstage passes to cut down on waste, reusable mugs and water bottles for all crew with water refilling stations backstage, reusable and compostable catering products, hotel toiletry donations to local shelters as well as an end-of-tour greening and cause impact report, and more.