Easy Life Share Dynamic New Single 'Skeletons'
The new single was premiered on BBC Radio 1 as the Hottest Record in The World.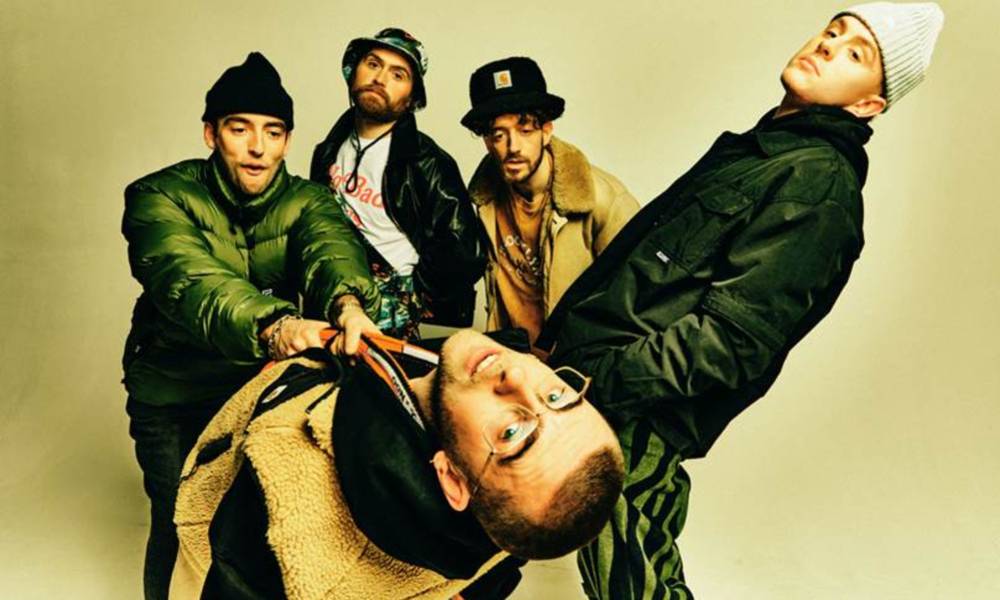 Ahead of its anticipated debut album life's a beach, easy life has shared an infectious new anthem, "skeletons," which made its premiere as BBC Radio 1's Hottest Record in The World today.
"Skeletons" masterfully walks a fine line between high-energy and high-anxiety and "plays with the idea of a slightly mysterious and potentially terrifying past," says frontman Murray, introducing the track. "Everyone has baggage and everyone has skeletons. Falling head over heels with somebody who may be bad news, we've all been there."
The indie-pop outfit is also set to make its US television debut tonight in support of the track on Jimmy Kimmel Live!.
The group recently announced a headlining UK and European tour last month, including a huge homecoming night at Leicester's Morningside Arena and easy life's biggest London show to date at O2 Brixton Academy on 16th November. An additional date has been added for 17th November, as well as an extra date added for Portsmouth. General tickets are on sale now.
Life's a beach was launched recently alongside the powerful opening track "a message to myself."  The track was produced by BEKON (Kendrick Lamar) and features a stunning video courtesy of Andy Baker (Rick & Morty).
The album title that makes total sense, argues Murray, when you're "from slap bang in the middle of the country, geographically as far from the nearest seaside as possible."
Featuring standout singles "skeletons," "daydreams" and 'nightmares," easy life has already charted in the Top 10 on 2020's Junk Food mixtape, and won 'Best New British Act' at the 2020 NME Awards for their optimistic, escapist, and eclectic sound.
Easy life's life's a beach is out June 4 and is available for pre-order here.
life's a beach Track List:
1. 'a message to myself'
2. 'have a great day'
3. 'ocean view'
4. 'skeletons'
5. 'daydreams'
6. 'life's a beach (interlude)'
7. 'living strange'
8. 'compliments'
9. 'lifeboat'
10. 'nightmares'
11. 'homesickness'
12. 'music to walk home to'