Eddie Van Halen, Guitar Legend, Dead at 65
His innovative guitar playing shaped the trajectory of hard rock from the late 70s through the hair metal era and beyond.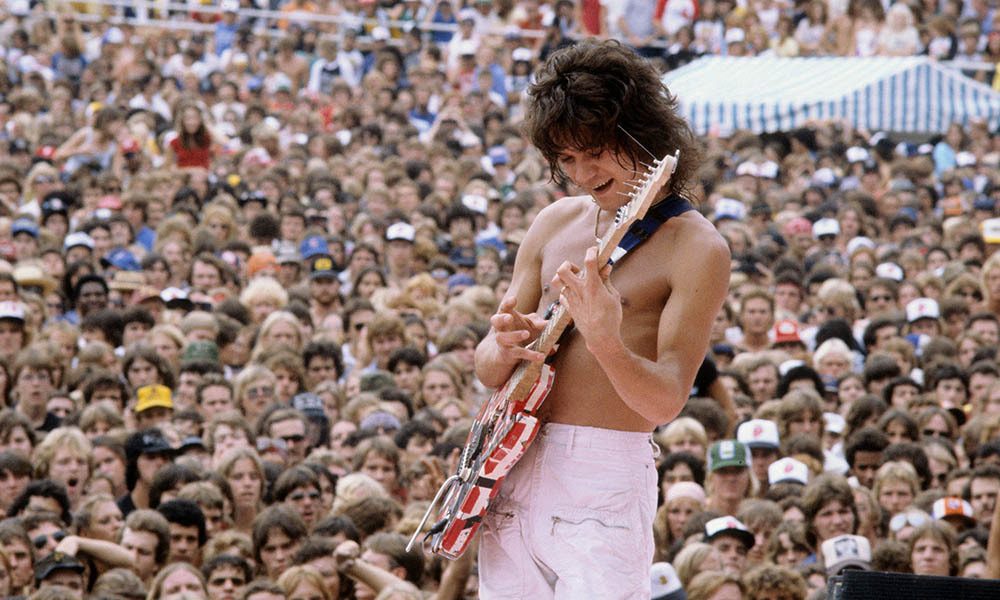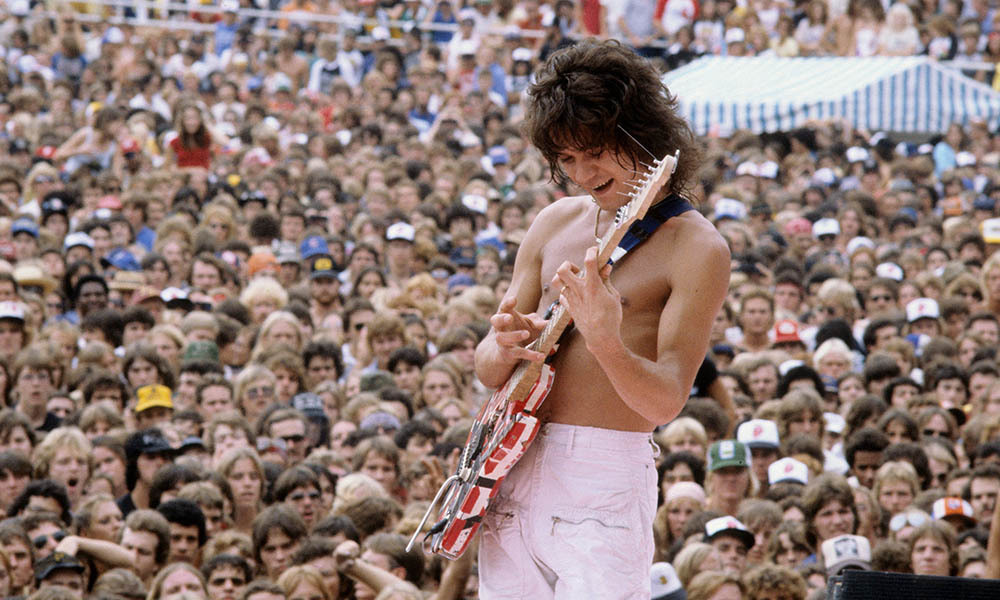 Eddie Van Halen, the guitar virtuoso and founding member of rock legends Van Halen has died at the age of 65, following a long battle with cancer.
"I can't believe I'm having to write this, but my father, Edward Lodewijk Van Halen, lost his long and arduous battle with cancer this morning," his son Wolfgang Van Halen wrote. "He was the best father I could ever ask for. Every moment I've shared with him on and off stage was a gift. My heart is broken, and I don't think I'll ever fully recover from this loss."
Eddie and his Van Halen cohorts ruled the album charts for over two decades, starting with their incendiary self-titled LP in 1978 – that rewrote the rules of hard rock – up until the mid-90s following Sammy Hagar's departure.
His innovative guitar playing shaped the trajectory of hard rock from the late 70s through the hair metal era and beyond.
He's considered one of the all-time great players in music history by his peers and critics alike. While Eddie didn't invent the "finger-tapping" technique, his lightning-fast guitar leads introduced it to the heavy metal rock world.
As one of the most famous musical siblings in rock, Eddie Van Halen and his brother Alex Van Halen were born in Amsterdam before their family moved to Pasadena, California in the 60s. Born to classical musician Jan van Halen, Eddie learned the piano and guitar at an early age. While he never formally learned to read sheet music, he cited Cream (and Eric Clapton) as formative influences.
"I used to love the way he played," Van Halen said of Clapton in an interview with Clash Rock Magazine. "He was real smooth and a lot of feeling. Every review I ever read of the album or my playing, it's always Blackmore, Beck, and Page influences. But I never really sat down and copped their licks like I did Clapton. I guess a lot of people think I sound like Beck or Blackmore because I do use the bar and they do also, so it kinda gets the same kinda sound."
As a fan of the Dave Clark Five, Eddie first took up the drums, while Alex adopted guitar. After his frustration with not being able to play "Wipeout" on the drums, Eddie pivoted to the guitar, while Alex switched to drums and the arrangement stuck.
The brothers formed their first band around 1964, which changed names and line-ups multiple times before landing on Van Halen in 1972. By 1974, they have their core line-up in place, with
Eddie on guitar, Alex on drums, David Lee Roth as frontman, and Michael Anthony on bass and back-up vocals.
The group made a name for themselves in L.A.'s club scene and ended up cutting a demo Kiss' Gene Simmons serving as producer. But it wasn't until 1977 that they were signed to Warner Bros and released their self-titled debut, one of the most impressive debut records of all time. Songs like "Eruption," "Running With the Devil," and their cover of The Kinks' "You Really Got Me," put Eddie's axe skills on full display.
Van Halen - Jump (Official Music Video)
The band would go on to have countless hits over the years including their No.1 single, "Jump" in 1984 to "Hot For Teacher," and fan-favorite "Panama."
Outside of his work with Van Halen, Eddie's signature guitar riffs also showed up on Michael Jackson's smash hit "Beat it" in 1982, which went on to win Record of The Year at the Grammy Awards. Eddie recalled how his iconic guitar solo happened in an interview with CNN in 2012.
"I asked Quincy, 'What do you want me to do?' And he goes, 'Whatever you want to do.' And I go, 'Be careful when you say that. If you know anything about me, be careful when you say, 'Do anything you want!'
Lead singer David Lee Roth remained with Van Halen through their heyday until he left the group in 1985 to go solo. Van Halen continued as a unit, recruiting Sammy Hagar to step in through the rest of the 80s and the majority of the 1990s. Then Gary Cherone from Extreme fronted Van Halen for one album, 1998's Van Halen III.
"Every time, I feel like I've never done it before," he told Total Guitar in a 1995 interview.
"I learned that I don't know much. Because I really don't – you'd figure that after eleven records and all that shit that I've done, that I would know what I'm doing. But I still don't f__kin' know. I get just as nervous, just as insecure as I always did. It's amazing, you'd figure that I'd get better at it, or more confident. I never do get more confident even though I think I do get better at it."
Van Halen purists may prefer the David Lee Roth era, but Van Halen's success with Hagar was undeniable, with the band selling out stadiums off the back of hits like "Dreams," "Why Can't This Be Love," and "Poundcake."
While the band never formally broke up, Eddie's ensuing health issues led to a number of hiatuses. He was declared cancer-free in 2002 but dealt with recurrences over the years.
Van Halen was then formally inducted into the Rock and Roll Hall of Fame in 2007.
There were a number of subsequent starts, stops, and tumultuous reunions over the years, but in 2012, the band released their new LP, A Different Kind of Truth, using many of their original 70s demos. They took the album on the road and did another amphitheater tour three years later.
Van Halen gave its last public performance at the Hollywood Bowl in 2015, with David Lee Roth and Eddie embracing on stage.
"The best years of my life," Eddie said, "the high points of all my life – onstage with you, homeboy," Rolling Stone reported.
Eddie Van Halen is survived by his second wife, the band's former publicist Janie Liszewski, whom he married in 2009, and his son, Wolfgang Van Halen.