Watch The Video For Ellie Goulding's New Track, 'Power'
Working with an all-female team, the music video for 'Power' was filmed by the singer in lockdown at her home in London.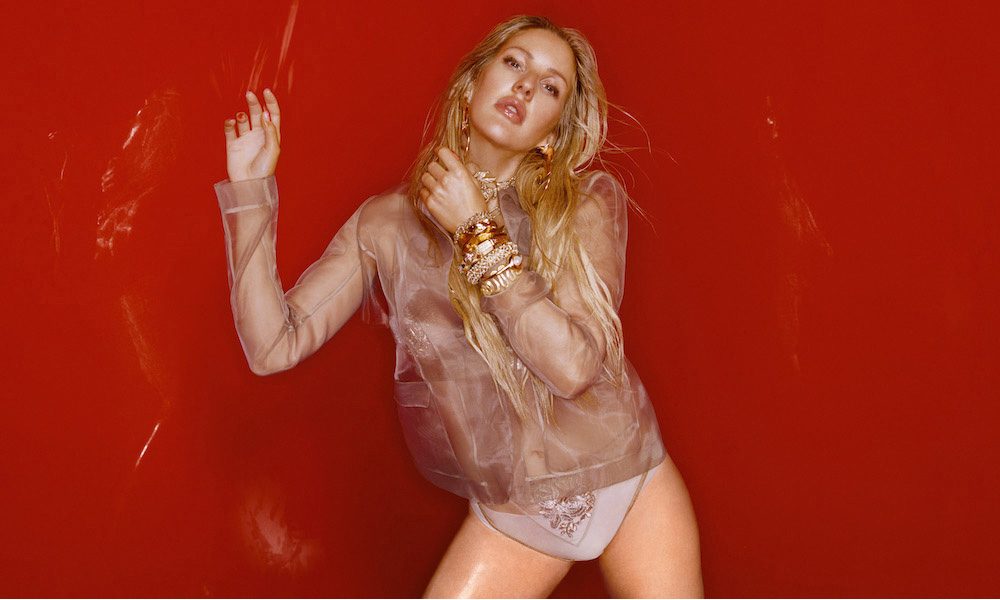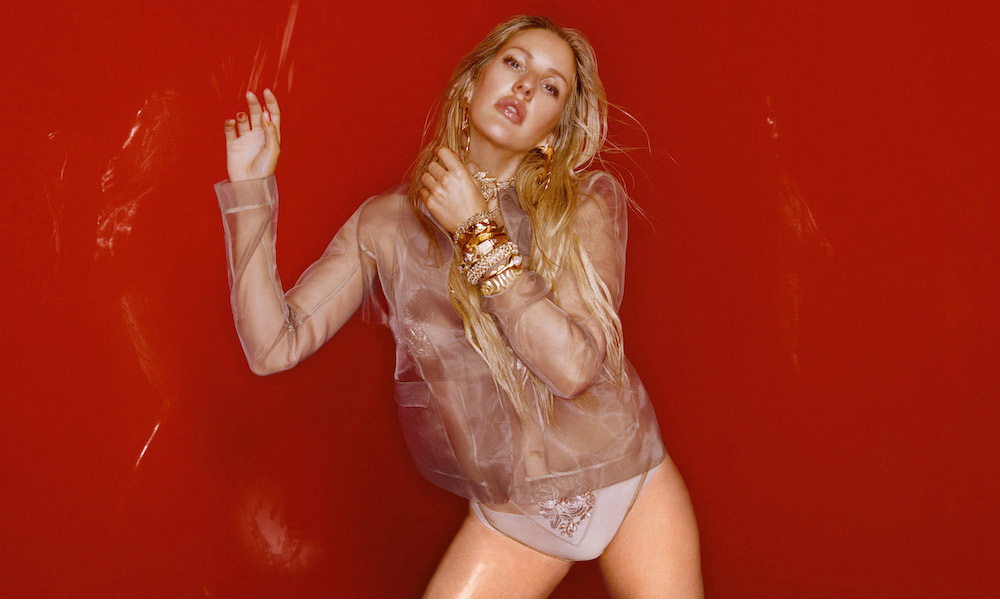 Ellie Goulding has released her brand-new track 'Power' alongside a memorable new video, shot in isolation, which you can watch below.
Ellie Goulding - Power (Official Video)
The new song, taken from Goulding's forthcoming new album, showcases her knack for pop song-writing with earworm melodies and heavy synth-pop bass. Speaking about the song, she explains: "I wanted to release this song off my upcoming album as a preview into the world my new album is in! 'Power' is about relationships in the 21st century, how they can now be dictated by social media, superficiality and material things. Dating can sometimes start out with lies or embellishments. The girl in the song is disillusioned by love and the cruel, good looking, self-obsessed people she keeps ending up with."
Working with an all-female team, the music video for 'Power' was filmed by Ellie Goulding in lockdown at her home in London. Creative directed over FaceTime by creative duo Imogen Snell and Riccardo Castano of ISSTUDIO (Madonna, The XX) the video is undoubtably Ellie's most personal yet; featuring montages of intimate selfie style videos layered with blurring shots of sensual aesthetics.
Last month, Goulding was a featured performer in Global Citizen's charity livestream, 'One World: Together At Home' which aired on the 19th of April and raised over £100 million for the WHO's COVID-19 response fund. Just days later, she took part in BBC's Big Night In programme as part of a celebrity cover of the Foo Fighters' 'Times Like These'. The charity single has since hit Number 1 in the UK, while the Big Night In saw 6.4 million viewers and raised £27 million for Children in Need.
This release comes after recent single 'Worry About Me,' a collaboration with R&B artist blackbear, and further follows on from releases such as 'Close To Me' and 'Hate Me' as well her recent cover of Joni Mitchell's 'River' which saw Goulding claim her third UK No.1 – becoming the last number one single of the decade.
March 2020 also marked the 10-year anniversary of Goulding debut album Lights which charted at No. 1 in the UK and went on to sell over 1.4 million records globally. Her career to date has seen her celebrate two No. 1 albums, two BRIT Awards, sell over 15 million albums and 102 million singles, amass 19.6 billion streams worldwide and surpass 10 million subscribers on YouTube, amassing over 5 billion views globally.
A UN Environment Ambassador, Goulding is known as a passionate advocate for environmental protection for our precious planet and champion of solutions to the climate crisis. She mixes this advocacy with her work to help end homelessness, supporting The Marylebone Project and fundraising for other nationwide charities working on the frontline of the homeless crisis.
Listen to the Best of Ellie Goulding on Apple Music and Spotify.
Format:
UK English