Elton John Announces New Multi-Format 'Diamonds' Retrospective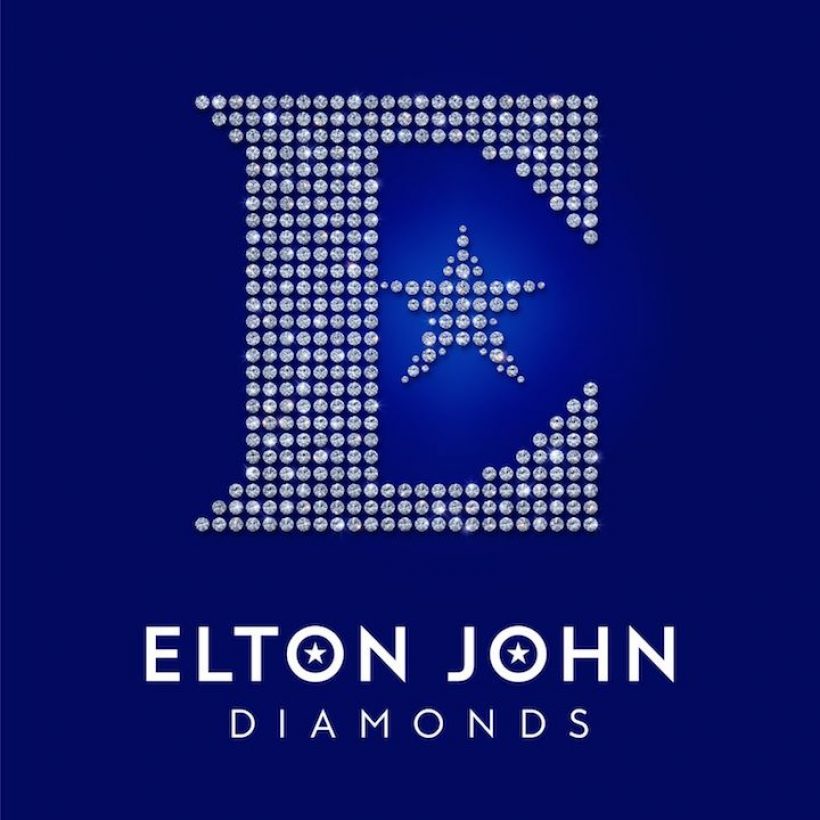 Elton John has announced the 10 November release by UMC, on multiple physical and digital formats, of the "ultimate" hits anthology Diamonds. Issued to coincide with the 50th anniversary of his songwriting partnership with Bernie Taupin, it will be available as a double CD, a 2LP heavyweight 180 gram vinyl version,a 3CD limited edition box set and on digital formats.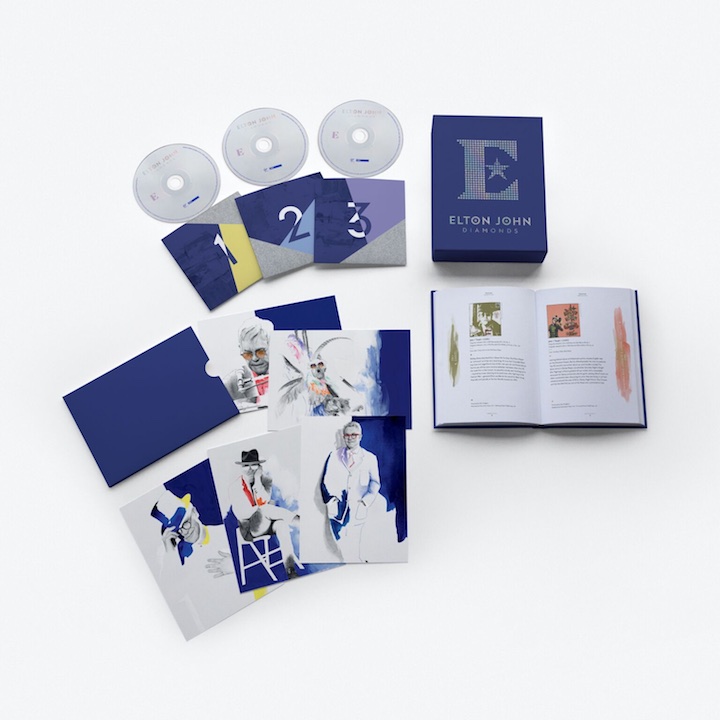 The retrospective covers all of the landmark songs from Elton's peerless career, starting with his early breakthrough 'Your Song' and embracing 'Rocket Man,' 'Candle In The Wind,' 'Sorry Seems To Be The Hardest Word,' 'Sacrifice,' 'Are You Ready For Love' and the duets 'Don't Go Breaking My Heart' with Kiki Dee and 'Don't Let The Sun Go Down On Me' with George Michael.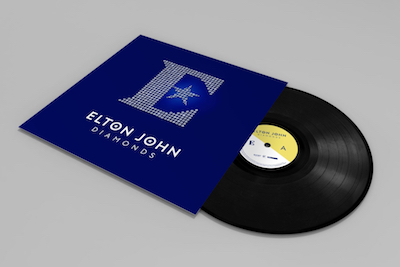 The 2CD version of Diamonds is a 34-track collection with a 10-page booklet featuring contemporary illustrations of vintage Elton John images by artist Richard Kilroy. The 2LP, 180g vinyl has gatefold artwork, and the 3CD, lidded box set configuration features a further disc of Elton gems.
These include covers such as 'Lucy In The Sky With Diamonds' and 'Pinball Wizard' as well as 'Kiss The Bride,' 'The One' ad collaborations with Luciano Pavarotti ('Live Like Horses'), LeAnn Rimes ('Written In The Stars') and Pnau's 'Good Morning To The Night' mix. The box set also offers a 72-page hardback book with stories behind each track and a set of five Elton postcards.
Says Elton of his partnership with Bernie: 'We are at 50 years, and our relationship is healthier than it's ever been. There have been times in our relationship when we've written with other people, but it still didn't stop the love. I love Bernie more than I've ever done and I think he probably feels the same way about me, because we've both led separate lives; we both write in separate rooms. We have an amazing respect and love for each other that's only grown."
Adds Taupin: 'We still get a kick out of what we do; it's what we do. When we come together and write something, it still has that magical quality to it. It doesn't get any better than that. That feeling hasn't aged."
Order the 3CD limited edition box set of Diamonds here.
Explore our Elton John Artist Page.
Format:
UK English