Elton John Shares Early Psychedelic Track, 'Regimental Sgt. Zippo'
The previously-unreleased song will appear on his forthcoming 'Elton: Jewel Box' collection.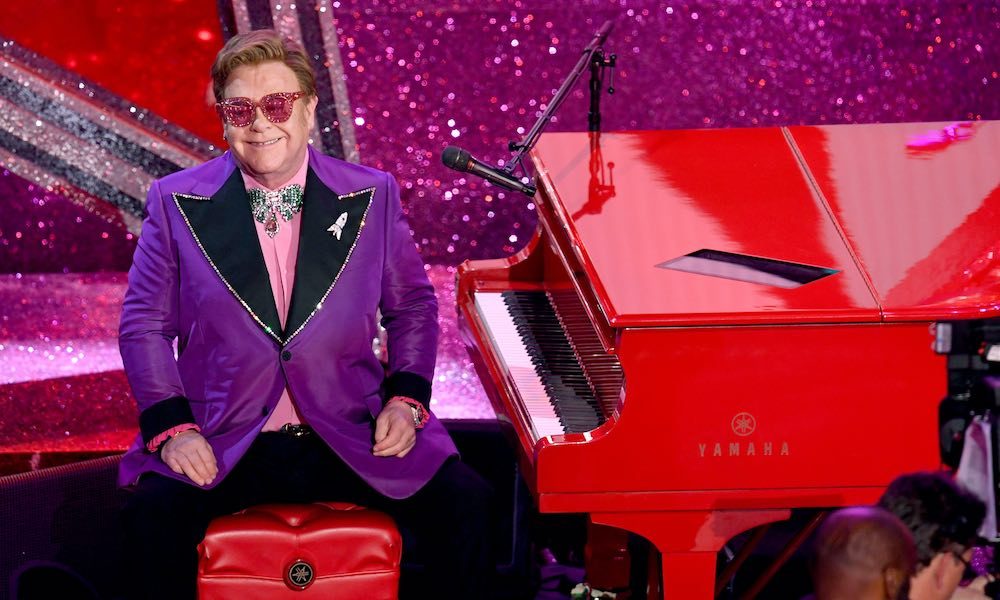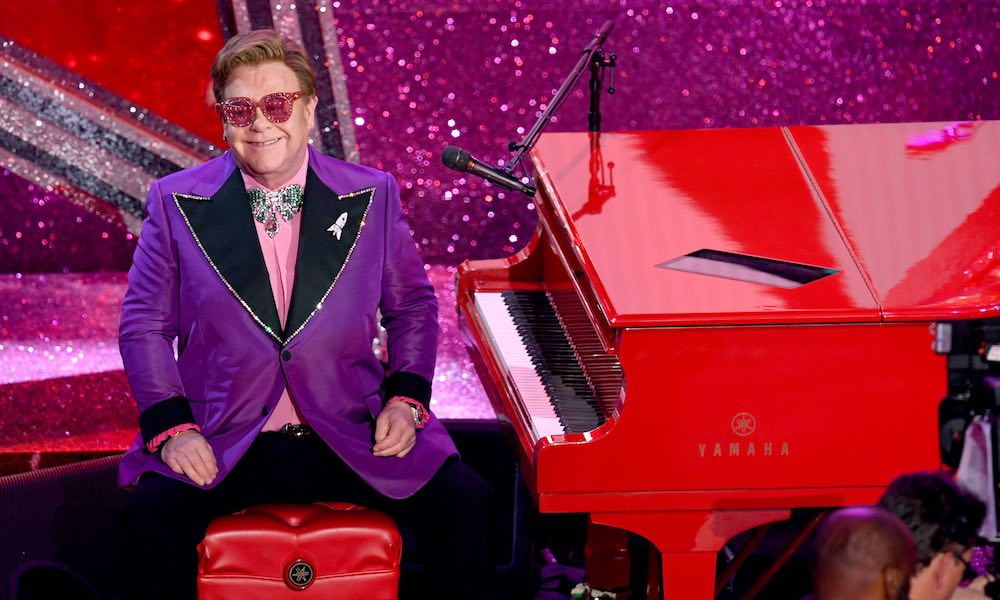 Elton John thrilled fans today by sharing a previously-unreleased song that he recorded in 1968. The psychedelic "Regimental Sgt. Zippo," written by Elton and his longtime collaborator, Bernie Taupin, was revealed to be the title track of an unreleased debut album. The song, released today, alongside a whimsical animated video, will be available on the forthcoming Elton: Jewel Box, a collection of deep cuts, rarities, and B-sides, out November 13 via UMe/EMI.
Elton John - Regimental Sgt. Zippo
According to a press statement, "Regimental Sgt. Zippo" was recorded and produced at London's DJM studios, the same building that housed the Beatles' publishing company, Northern Songs. The nearly-four-minute-long track is described as "an affectionate nod" to The Beatles' groundbreaking 1967 album, Sgt. Pepper's Loney Hearts Club Band.
While the album that "Regimental Sgt. Zippo" appeared on was shelved, Elton would go on to score his first of many Top Ten hits just two years later with "Your Song," off 1970's Elton John.
"Regimental Sgt. Zippo," marks one of the 60 previously-unreleased rarities on Elton: Jewel Box. The expansive collection offers nearly 150 tracks, spanning Elton's earliest recordings in 1965 to his most recent work in 2019. The eight-CD box set is split into four sections: Deep Cuts, Rarities, B-Sides 1976-2005, and This is Me, which celebrates the songs mentioned by name by Elton in his new autobiography, Me, and concludes with the 2020 Academy Award-winning duet with Taron Egerton, "(I'm Gonna) Love Me Again."
The music from Jewel Box will also be available digitally, as well as in three different vinyl editions.
In September, Elton shared another previously-unreleased selection from Jewel Box, "Sing Me No Sad Songs." The song was written and recorded as a band demo in 1969 and stands as an early example of the artist's developing working relationship with lyricist Bernie Taupin.
Much of Elton's work on Jewel Box coincided with his time in quarantine, amid the coronavirus. In an earlier statement, he said, "having time during lockdown to take stock and pull these moments from my memory from each era has been a joy…. Hearing these long-lost tracks again, I find it hard to comprehend just how prolific Bernie and I were during the early days."
Elton: Jewel Box will be available on November 13, and can be preordered here.