Elton John, Taron Egerton And 'Rocketman' Win Big At 2020 Golden Globes
"To Elton John, thank you for the music, thank you for living a life less ordinary, and thank you for being my friend."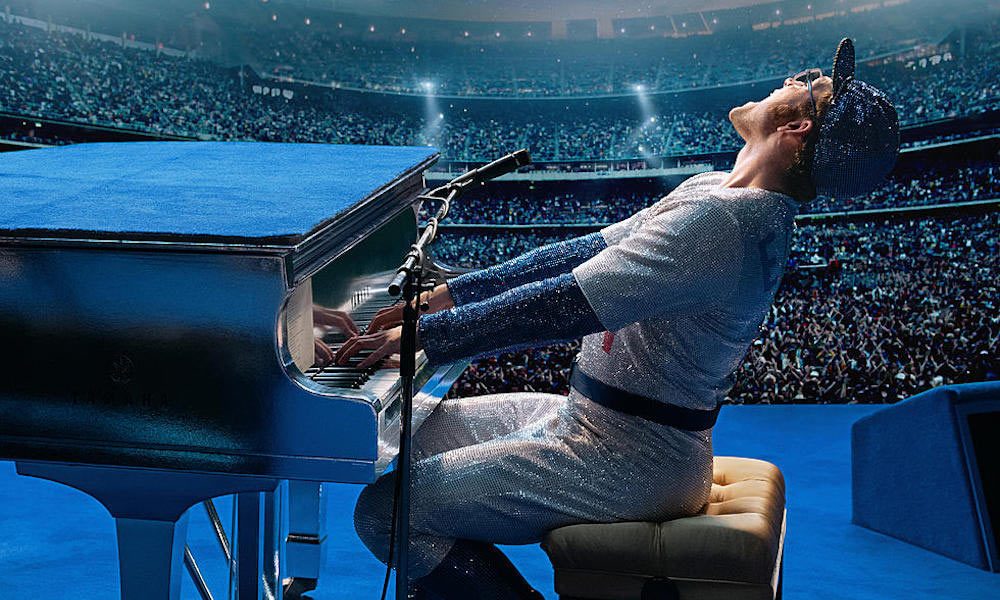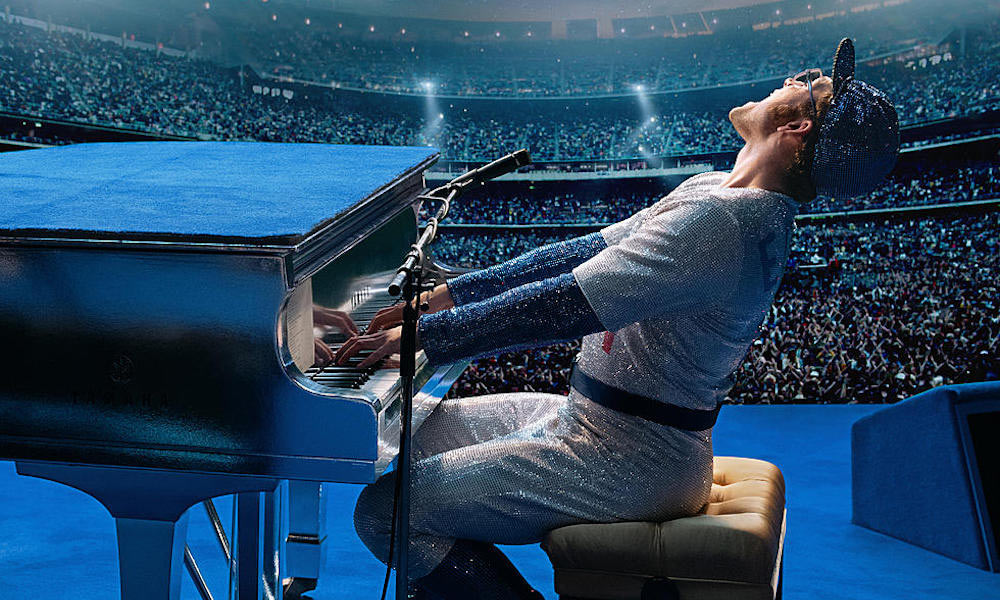 Hollywood's unofficial start to awards season, The 77th annual Golden Globes Awards kicked things off with a bang, with the Elton John musical biopic Rocketman taking home the big awards Sunday evening.
Sir Elton, along with his longtime musical collaborator and lyricist Bernie Taupin took home 'Best Original Song' for '(I'm Gonna) Love me Again', making it the first time the duo shared an award.
"It's the first time I've ever won an award with him, ever," John said after accepting the award. "We never won a Grammy – we never did anything (award-winning) together except for this."
This was John's second Globe win, after winning 'Best Original Song' for 'Can You Feel the Love Tonight' from The Lion King back in 1994 alongside Disney musical's lyricist, Tim Rice.
"This is really sweet," Taupin said, "because this is not just about a song we wrote for a movie. It's about a song we wrote for a movie that deals with our relationship. And it's a relationship that doesn't happen very often in this town: It's a 52-year-old marriage."
"I'm Gonna Love Me Again" Wins Best Original Song - 2020 Golden Globes
Elton won out over some serious contenders in his category including Beyoncé's 'Spirit' (The Lion King), 'Into the Unknown' (Frozen II), Cynthia Erivo's 'Stand Up' (Harriet), and the Taylor Swift and Andrew Lloyd Webber collaboration 'Beautiful Ghosts' (Cats).
Along with Elton's win, the actor who played the music icon, Taron Egerton, also had a surprise win for 'Best Actor for a Motion Picture, Comedy or Musical', beating out Daniel Craig (Knives Out), Roman Griffin Davis (Jojo Rabbit), Leonardo DiCaprio (Once Upon a Time in Hollywood), and Eddie Murphy (Dolemite Is My Name).
Egerton looked understandably shocked at his win, given the class of talent he was up against who he referred to as, "legitimate icons".
After thanking director Dexter Fletcher and producer Matthew Vaughn, Egerton turned his attention to Elton who'd been his most enthusiastic cheerleader all evening.
"To Elton John, thank you for the music, thank you for living a life less ordinary, and thank you for being my friend."
Rocketman wasn't the only musical biopic recognised at the Globes. Renée Zellweger picked up the award for 'Best Actress – Motion Picture – Drama' for her turn as the icon of stage and screen, Judy Garland in Judy.
After thanking the Hollywood Foreign Press Association for a "homecoming" after last winning 17 years prior for her role in Cold Mountain, she thanked everyone for letting her "tell the story of her [Judy] legacy and her humanity."
With Rickey Gervais returning as host for the fifth (and supposedly last time), there were many colourful moments throughout the evening as the brash host spared no target when it came to his barbs.
"They're just jokes, we'll all gonna die soon and there's no sequel," he said with aplomb.
Even with the bleeped-out moments, the night also featured many heartfelt moments. There wasn't a dry eye in the house after Tom Hanks took home the Cecil B DeMille Award and Ellen DeGeneres gave an equally affecting speech when she accepted the Carol Burnett Award.
Along with the cavalcade of stars there were a number of musicians in attendance, including Taylor Swift who presented alongside Amy Poehler for 'Best Animated Film' and Jennifer Lopez, who was up for an award for her role in Hustlers.
View the complete list of winners at the Golden Globes here.
Format:
UK English