Elvis Costello Unveils First Episode Of 'Spanish Model' Documentary
'I love the humor and heart that Jose has caught in this film,' Elvis Costello said.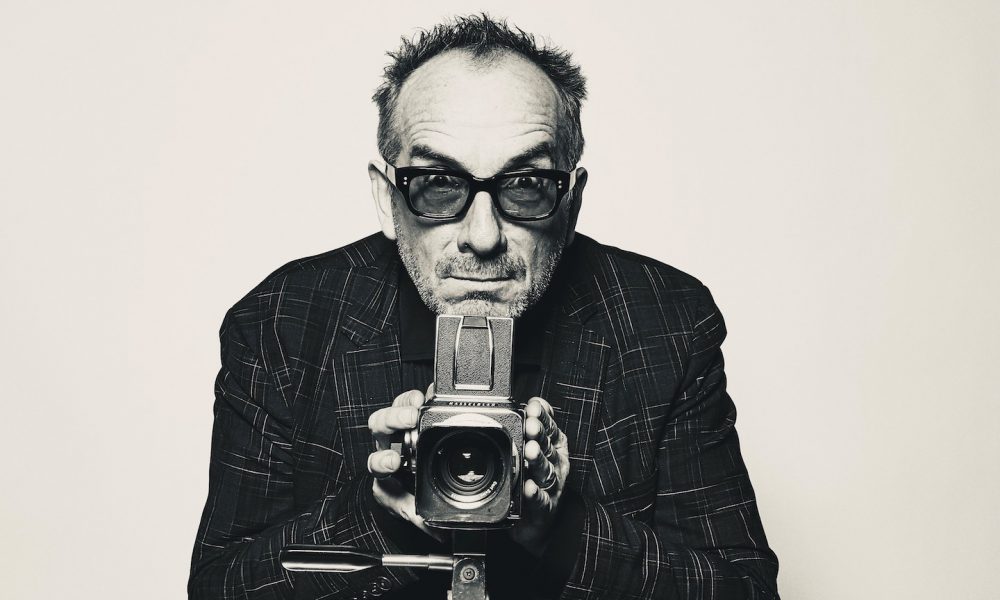 For Elvis Costello's latest project, Spanish Model, the ever musically curious artist released an accompanying documentary that dives into the making of the project. The first episode is out now.
The first episode of the Spanish Model documentary series discusses the genesis of the idea to re-record new vocals over the original tracks of This Year's Model and gives an insight into the guest artist's personal discovery and connection to Elvis Costello, his music, and in particular This Year's Model.
Elvis Costello: Spanish Model - Episode 1: Discovery
The documentary features interviews with the original cast of This Year's Model – Costello, The Attractions; Steve Nieve, Bruce Thomas, and Pete Thomas, engineer Roger Béchirian, and producer Nick Lowe. Additionally, it includes segments from many of those who contributed to Spanish Model including: Draco Rosa, Nina Diaz, Sebastián Yatra, Pablo López, Fito Paez, Jorge Drexler, Luis Fonsi, Morat, Cami, La Marisoul, and producer Sebastian Krys. The project was directed by Jose Tillan and produced by The POPGarage/Abrakadabra.tv.
"We are thrilled to have worked with Elvis Costello in developing six visual content shorts that tell the story of how and why This Year's Model becomes Spanish Model," Jose Tillan said. "This is such a unique and completely new concept, which made the process of storytelling both challenging and adventurous. It is amazing how the DNA of the original album – both the music and themes – totally resonate with Spanish-speaking artists and audiences."
"I love the humor and heart that Jose has caught in this film," Elvis Costello said. "It's been great to hear all these voices and see the faces of our new friends. The whole gang's here. One last time with feeling."
For Spanish Model, Costello along with multi-Grammy award-winning producer Sebastian Krys, recruited an international cast of Latin pop and rock artists from around the globe to record his classic 1978 album with The Attractions, This Year's Model, entirely in Spanish. An eclectic mix of singers and musicians, including Cami, Draco Rosa, Juanes, La Marisoul, Luis Fonsi, Sebastian Yatra, and many others, performed the adapted songs alongside Costello & The Attractions' timeless performances from the original master recordings.