Elvis Costello's 'Spanish Model' Album Explored In New Documentary
An exciting new trailer for the doc releases today and gives a glimpse into the innovative project.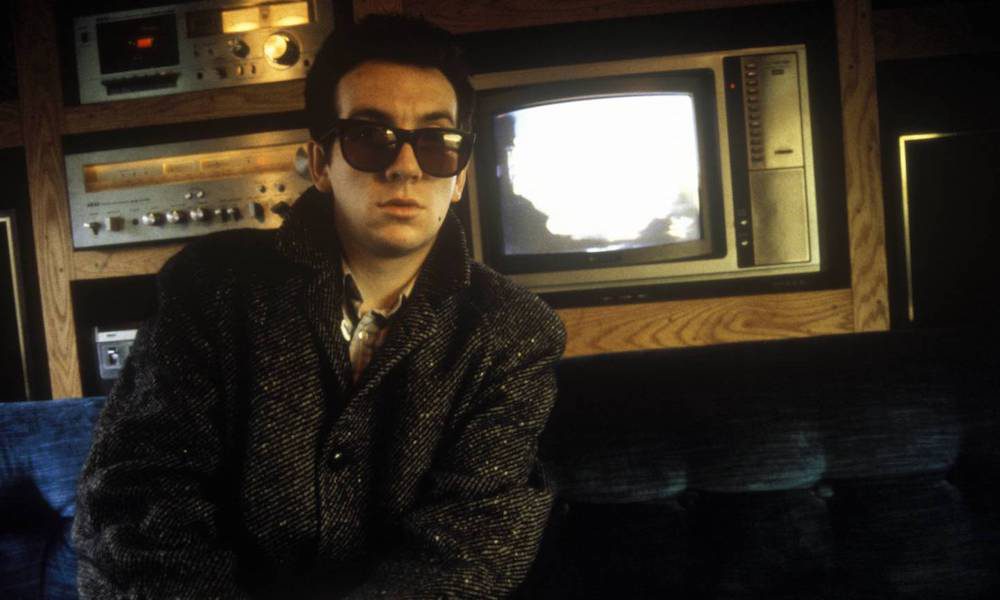 For Elvis Costello's latest project, Spanish Model, the ever musically curious artist, along with multi Grammy award-winning producer Sebastian Krys, recruited an international cast of Latin pop and rock artists from around the globe to record his classic 1978 album with The Attractions, This Year's Model, entirely in Spanish. An eclectic mix of singers and musicians, including Cami, Draco Rosa, Juanes, La Marisoul, Luis Fonsi, Sebastian Yatra and many others, performed the adapted songs alongside Costello & The Attractions' timeless performances from the original master recordings.
An exciting new trailer for Spanish Model releases today and gives a glimpse into the innovative project and pulls from clips and content from the forthcoming documentary about the evolution of This Year's Model to Spanish Model, and its continuing cultural impact more than four decades later. The trailer features many of the participating artists that have transformed these songs for the Spanish-speaking world, including Draco Rosa, Fito Páez, Nicole Zignago, Jorge Drexler, Juanes, La Marisoul, Luis Fonsi, Pablo López, Raquel Sofía, Sebastián Yatra, and Vega. You can check it out below.
Elvis Costello - Spanish Model Trailer
The first episode of the Spanish Model documentary series will be released September 9, the day before the album's release via UMe. Directed by three-time Latin Grammy award winner, Jose Tillan, and produced by The POPGarage/Abrakadabra.tv, the engrossing documentary will delve deep into the story of the original record and its innovative new incarnation, the album's popularity and influence in Latin America, the artist's personal connections to This Year's Model, their love for Costello's music, and why they wanted to be a part of this unique project.
In addition to nearly all of the artists who participated in the album and producer Sebastian Krys, it also includes interviews with everyone who made the original album – Costello, The Attractions' Steve Nieve, Bruce Thomas and Pete Thomas, engineer Roger Béchirian, and producer Nick Lowe – bringing them together in a documentary about the legendary album for the first time ever.
"We are thrilled to have worked with Elvis Costello in developing six visual content shorts that tell the story of how and why This Year's Model becomes Spanish Model," Jose Tillan said. "This is such a unique and completely new concept, which made the process of storytelling both challenging and adventurous. It is amazing how the DNA of the original album – both the music and themes – totally resonate with Spanish speaking artists and audiences."
"I love the humor and heart that Jose has caught in this film," Elvis Costello said. "It's been great to hear all these voices and see the faces of our new friends. The whole gang's here. One last time with feeling."
Conceived by Elvis Costello and longtime collaborator, 18-time Grammy and Latin Grammy award-winning producer, Sebastian Krys, Spanish Model is a daring, first of its kind record. The songs of This Year's Model have been expertly translated and adapted into Spanish to retain their meaning, energy, attitude, and wit. The concept represents what may be a first: an artist replacing their vocals with newly recorded performances by other artists singing in another language, backed by the original music.
As Costello and Krys began to think of artists that would be a good fit, they discovered that This Year's Model was an important record to many artists in the pan-Latin world, but its true nature had never been fully appreciated because of the language barrier. They enlisted many Costello fans, a few who Krys and Costello felt would be a great fit for the song, and all of whom have stellar careers and were excited to participate and bring their own styles to the immediacy and poignancy of the original songs, helping to create an entirely new listening experience.
Spanish Model exudes the same kind of energy and spirit as the original but with a Latin twist. With 19 featured artists representing 10 countries and territories across the Spanish-speaking world including: Argentina, Chile, Colombia, Dominican Republic, Mexico, Peru, Puerto Rico, Spain, Uruguay, plus several from the United States. The album is truly a global, collaborative affair. Costello's spiky guitars collide with band mates Steve Nieve's carnival-esque keys and the urgent, propulsive rhythms of bassist Bruce Thomas and drummer Pete Thomas, as The Attractions virtually back a host of Latin music legends, contemporary stars and burgeoning artists for a set of thrilling Spanish-language performances imbued with each artist's singular identity and style.