Elvis Costello Previews 'Hey Clockface' On 'The Late Show With Stephen Colbert'
With the help of Jon Batiste, the singer-songwriter performed his 1979 classic 'Party Girl' as well as the title-track 'Hey Clockface' and 'How Can You Face Me.'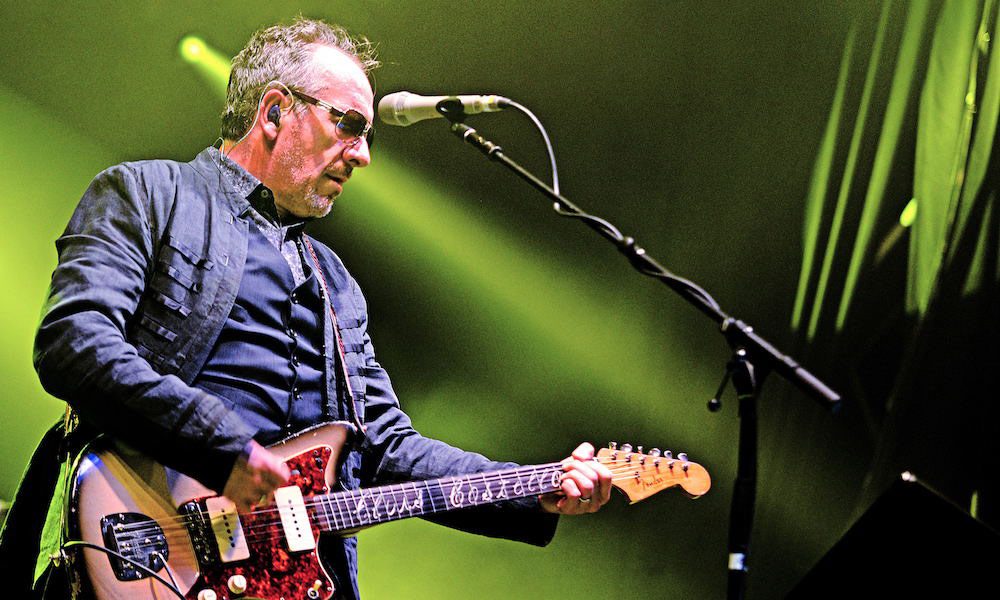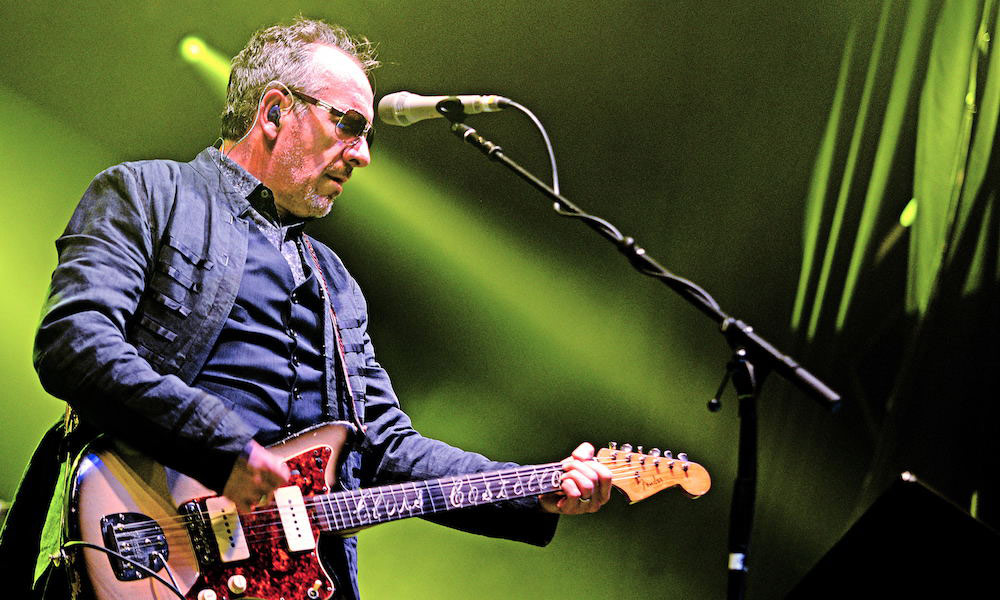 Elvis Costello appeared on The Late Show With Stephen Colbert to promote his upcoming album Hey Clockface out October 30 via Concord Records. With the help of Jon Batiste, the singer-songwriter performed his 1979 classic "Party Girl" as well as the title-track "Hey Clockface" and "How Can You Face Me."
Performing remotely from their respective homes, Costello and Batiste put on an incredibly connected and jazz-infused performance.
Prior to the performances, Costello chatted with Colbert about finishing up his tour at the start of the pandemic, spending more time with his family in lockdown, and creating music that reflects the current state of the world.
Elvis Costello "Hey Clockface / How Can You Face Me" feat. Jon Batiste
"It's been very sad, but for myself, I've been tremendously grateful for the time," he said. "I'm holding my wife and children in my arms. I'm not on a bus between Iowa and Omaha in the summer months, I'm here with them every day. I've tried to make the best use of the time, I just refuse to feel sorry for myself."
With this extra time came the completion of Hey Clockface, Costello's 31st studio album in his decades-long career, recorded only partially during lockdown between New York, Paris, and Helsinki. The 14-track project follows up 2018's Look Now and features previously released tracks "Newspaper Pane" and "No Flag."
Speaking of the emotional and dynamic range of the new record, Costello said, "I wanted the record to be vivid, whether the songs demanded playing that was loud and jagged or intimate and beautiful."
Costello was also promoting his upcoming box set Armed Forces, a nine vinyl set that includes three 12-inch LPs, three 10-inch LPs, three 7-inch singles, and a handful of comic books that act as liner notes. The singer curated the set himself and included a number of classics in his discography, including "Accidents Will Happen" and "(What's So Funny 'Bout) Peace, Love & Understanding.)
The set also features nearly two dozen unreleased live tracks, demos, alternative recordings, and remasters highlighting only a portion of Costello's expansive catalog.
Hey Clockface can be pre-ordered here and The Complete Armed Forces can be pre-ordered here.