Elvis Costello Releases 'La Face de Pendule à Coucou' EP
The new release collects a selection of Francophone adaptations of songs from Costello's acclaimed 'Hey Clockface' album.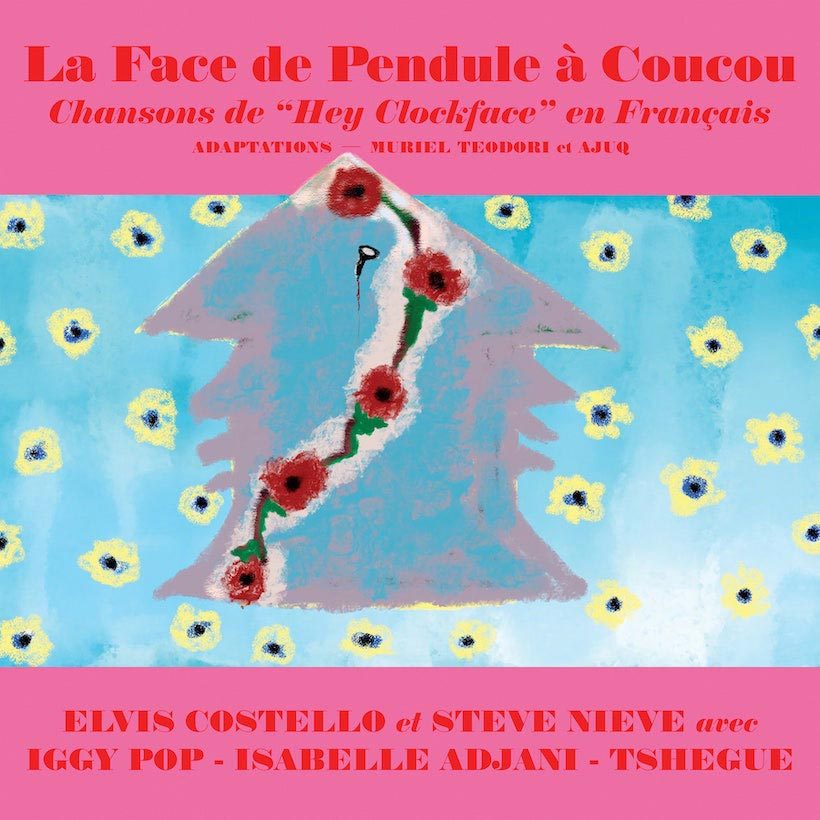 Elvis Costello has released 'La Face de Pendule à Coucou': an EP of Francophone adaptations of songs from his acclaimed 2020 album Hey Clockface featuring the likes of Iggy Pop, frequent collaborator Steve Nieve, and a handful of notable Parisian artists: Tshegue, Isabelle Adjiani, and AJUQ. He has also shared "Hetty O'Hara Confidentiel" featuring Etta Somatis and AJUQ, which you can check out below.
Elvis Costello avec Etta Somatis et AJUQ - Hetty O'Hara Confidentiel
'La Face de Pendule à Coucou' features the first commissioned remix from Parisian Afropunk group Tshegue – hailed by NPR Music as a "perfect storm of culture and innovation" and VICE, who praised them as "the afropunks about to soundtrack your summer."
Iggy Pop adapted two versions of "No Flag" for this EP: the previously released "Chanté" version as well as a spoken word "Parlé" version. Iggy said of the collaboration: "Nobody officially asked for it. It was just Elvis and [his wife] Diana [Krall] asking, 'Do you want to sing this in French?' And I thought, 'Well, the French will be a big chore. I can do that'."
The EP also features the vocals of one of the most acclaimed actresses in French history, Isabelle Adjani. She twice reworks the song "Revolution #49", one with just spoken word and another with a new arrangement and instrumentation alongside Steve Nieve, longtime Costello collaborator (The Attractions, The Imposters, Madness).
Hey Clockface marks the prolific performer and songwriter's 31st studio album. Following its release in October 2020, it was met with critical acclaim.
Pitchfork wrote, "Alternating between loud, sumptuously produced rock and softer, Tin Pan Alley-inspired songs, the British singer-songwriter delivers a brooding set of songs about time's ceaseless march."
In January, Costello accepted a Lifetime Achievement Award at the UK Americana Awards, where he also performed along with Emily Barker, Steve Earle, Mary Gauthier, Gillian Welch, and David Rawling for the virtual livestream.
Elvis Costello's 'La Face de Pendule à Coucou' EP is out now and can be bought here.