Elvis Costello, John Prine, Steve Earle Win At 2021 UK Americana Awards
Other winners at the virtual ceremony included Yola, the Secret Sisters and Laura Marling.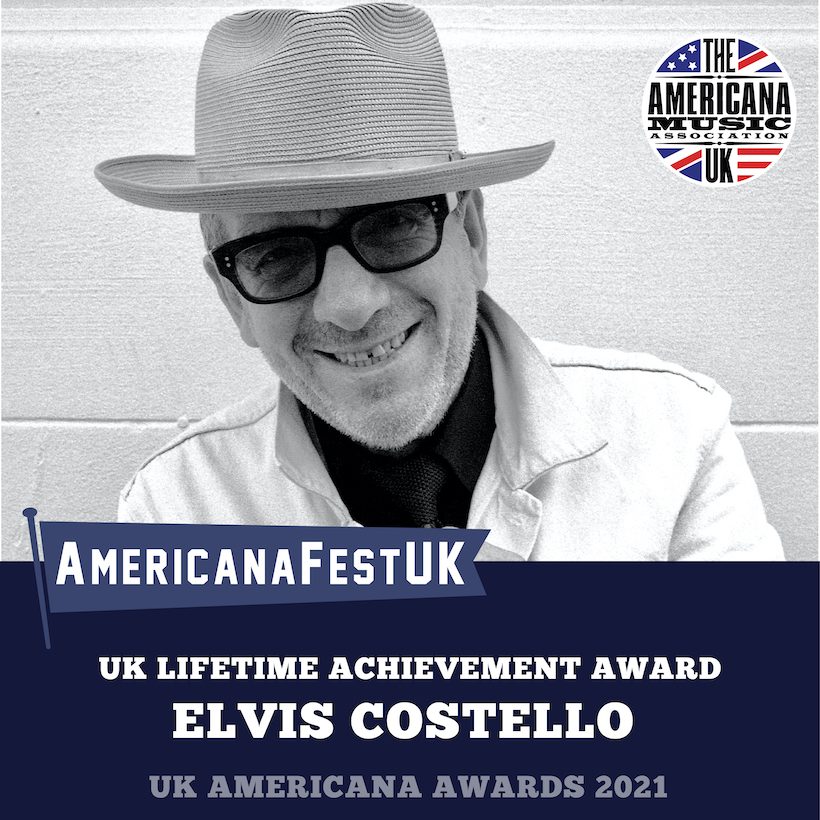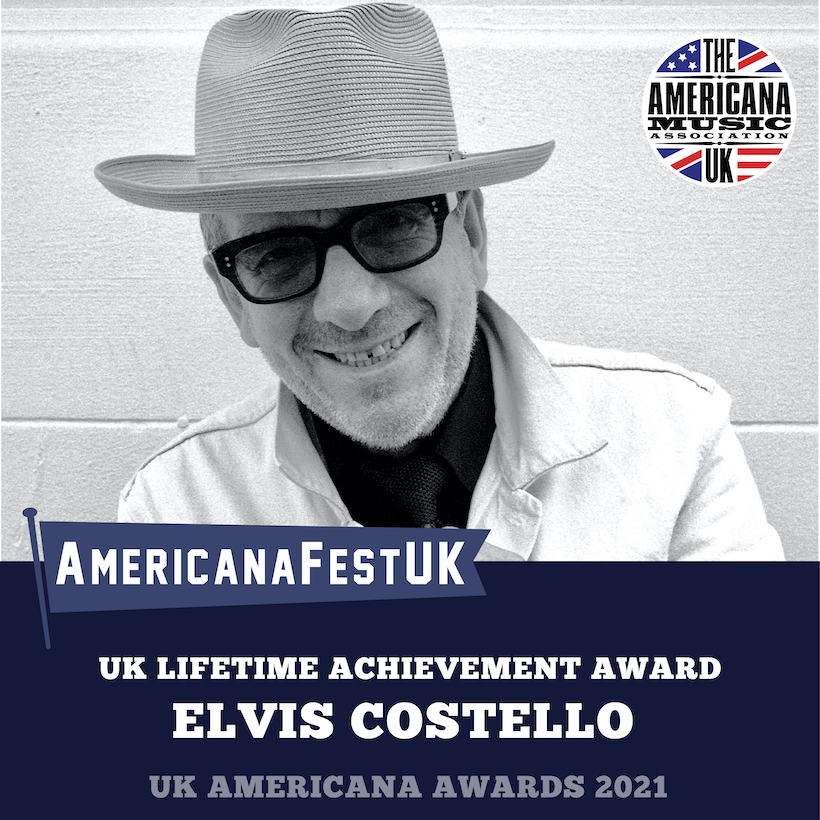 Liverpool troubadour Robert Vincent and Phoenix-born singer-songwriter Courtney Marie Andrews were the big winners at tonight's (Thursday) 2021 UK Americana Awards. The virtual ceremony featured performances by both, as well as by fellow winners such as Elvis Costello and Steve Earle and many others.
The awards show came at the culmination of three days of online showcases and associated events organized by the Americana Music Association UK (AMA-UK). Vincent was named UK Artist and won UK Album of the Year with In This Town You're Owned. Andrews was crowned International Artist and took International Album of the Year with Old Flowers.
Honors for Yola, Laura Marling
In other categories voted on by AMA-UK members, Yola's "I Don't Wanna Lie" was UK Song of the Year and the Secret Sisters' "Hand Over My Heart" was International Song of the Year. Pianist Anna Corcoran, another Merseyside native who played on Vincent's album and Laura Marling's Song For Our Daughter, was named UK Instrumentalist of the Year. Marling's set was named as the UK's bestselling Americana Album of the Year, in conjunction with The Official Chart Company.
Special awards were conferred by the AMA-UK board on Elvis Costello (Lifetime Achievement); Mavis Staples (International Lifetime Achievement); Christine McVie (Trailblazer); and Steve Earle (International Trailblazer). The Bob Harris Emerging Artist Award, chosen by the distinguished British broadcaster, went to Robbie Cavannagh and Demi Marriner. Harris hosted the evening as usual, with appearances by McVie, who accepted her award from BBC Radio 2's Johnnie Walker, and actor Colin Firth, who presented his friend Earle with his.
Grassroots recognition
The Grassroots Award was presented by BBC Radio 6's Steve Lamacq to the Music Venue Trust's Mark Davyd and Beverly Whitrick. The MVT campaigns on behalf of independent venues across the UK and has been tireless in its efforts on behalf of the sector in this troubling time. The specially-created Songwriter Legacy Award 2021 was given to the late John Prine. He was further celebrated before the awards with a special tribute featuring interpretations of his songs by Billy Bragg, Ferris & Sylvester, Ida Mae and others, including a special performance by his sons Jack and Tommy Prine.
Others to perform on the UK Americana Awards show included American Aquarium, Emily Barker, Mary Gauthier, Jason Isbell and the 400 Unit, Lady Nade, Katie Pruitt, and Gillian Welch & David Rawlings.