Elvis Costello Reveals Tracklist For New Album 'Look Now', Shares Two New Songs
Prior to 'Look Now', Costello's last album with The Imposters was 2008's 'Momofuku'.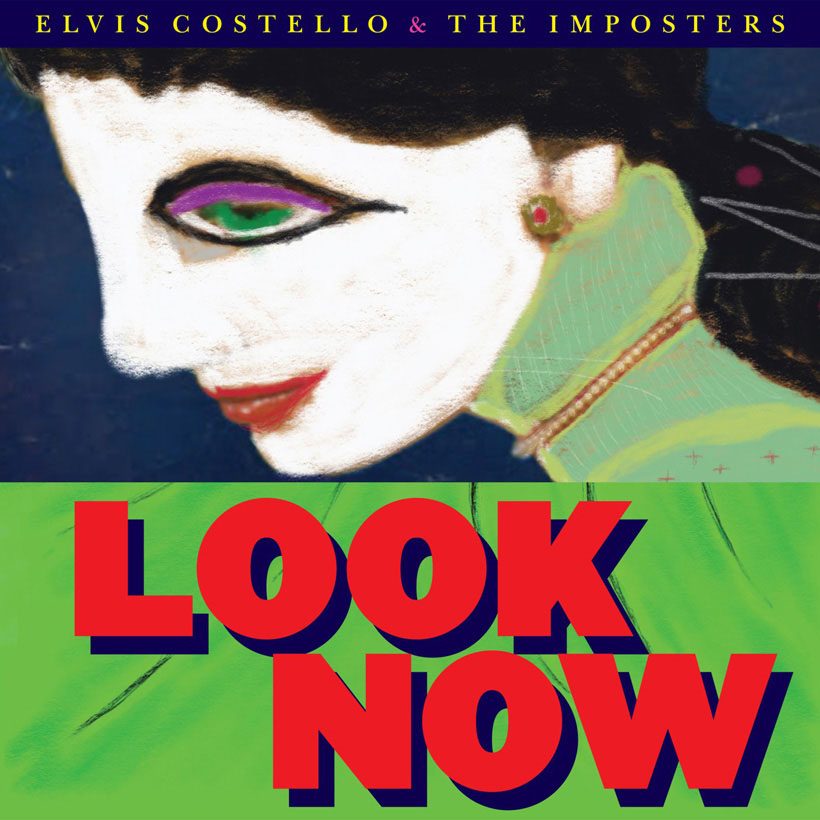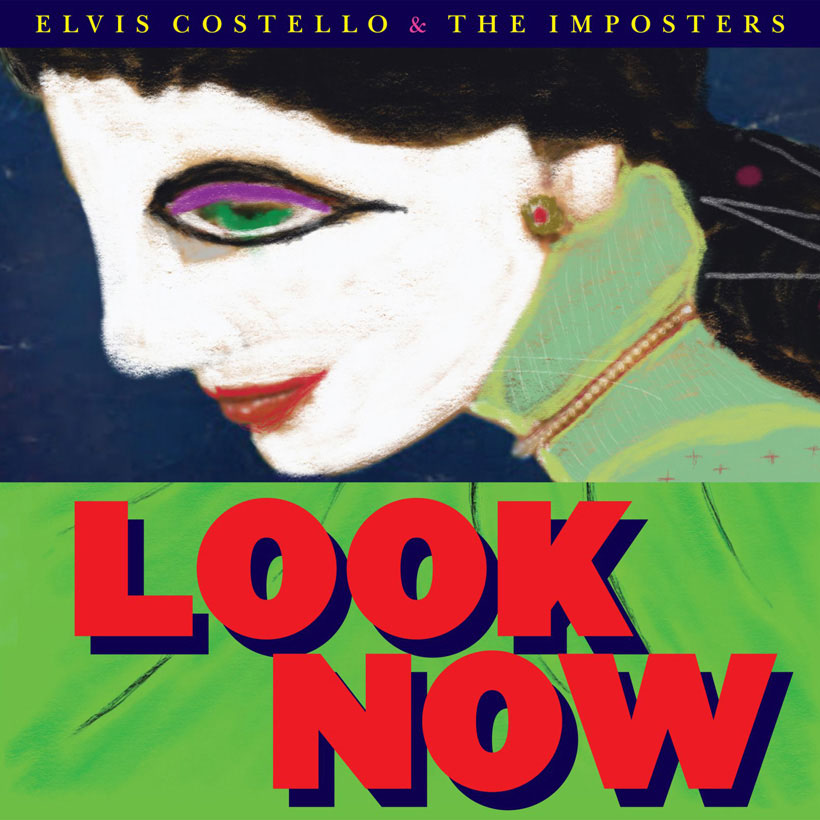 Elvis Costello has revealed both the cover and the tracklisting of his new album, Look Now, which is slated for release on 12 October through Verve/Decca in the UK and Concord in the US.
The record features his long-time backing band the Imposters – which includes Steve Nieve and Pete Thomas from Costello's original backing band, the Attractions. It's his first full-length album since Wise Up Ghost, his 2013 collaboration with The Roots and his first with The Imposters since 2008's Momofuku. Look Now was co-produced by Costello and Latin Grammys winner Sebastian Krys.
Ahead of the release, Costello has issued two songs from the album: lead track 'Under Lime' and 'Unwanted Number.' The former is a spry, heavily textured pop rocker with Beatles-esque harmonies and horn arrangements, while 'Unwanted Number' has a low-key, soul-inflected groove and female backing vocals. Costello initially wrote the latter song for the 1996 Allison Anders movie Grace of My Heart but never committed it to record until now. You can hear both tracks below.
"I knew if we could make an album with the scope of Imperial Bedroom and some of the beauty and emotion of Painted From Memory, we would really have something," Costello said in a statement, referring to the 1982 album he recently revisited on the road and his later collaboration with songwriter Burt Bacharach.
Elvis Costello & The Imposters - Unwanted Number (Lyric Video)
Bacharach co-wrote a few songs on Look Now, and sat in on piano with the Imposters on two of them, 'Don't Look Now' and 'Photographs Can Lie.' Costello wrote another Look Now song, 'Burnt Sugar Is So Bitter,' with Carole King.
The record will be available both as a 12-track standard edition and a deluxe edition that adds four more songs.
Elsewhere in Elvis Costello news, as uDiscover Music previously reported, the singer-songwriter recently cancelled the last six dates of his recent European tour after a doctor discovered that he had a "small but very aggressive cancerous malignancy." When he made his announcement, he alluded that he was able to beat the cancer with a surgery. His North American tour is set to kick off in November.
Look Now's tracklist is as follows:
'Under Lime'
'Don't Look Now'
'Burnt Sugar Is So Bitter'
'Stripping Paper'
'Unwanted Number'
'I Let the Sun Go Down'
'Mr. & Mrs. Hush'
'Photographs Can Lie'
'Dishonor the Stars'
'Suspect My Tears'
'Why Won't Heaven Help Me?'
'He's Given Me Things'
'Isabelle in Tears' (bonus track)
'Adieu Paris (L'Envie Des Étoiles)' (bonus track)
'The Final Mrs. Curtain' (bonus track)
'You Shouldn't Look at Me That Way' (bonus track).
Explore Our Elvis Costello Artist Page.
Format:
UK English