Embrace To Reissue 'Out Of Nothing' And 'This New Day' On 180g Vinyl
To mark the reissues, the band will play an exclusive one-time-only online live performance of 'Out Of Nothing' in full on October 31.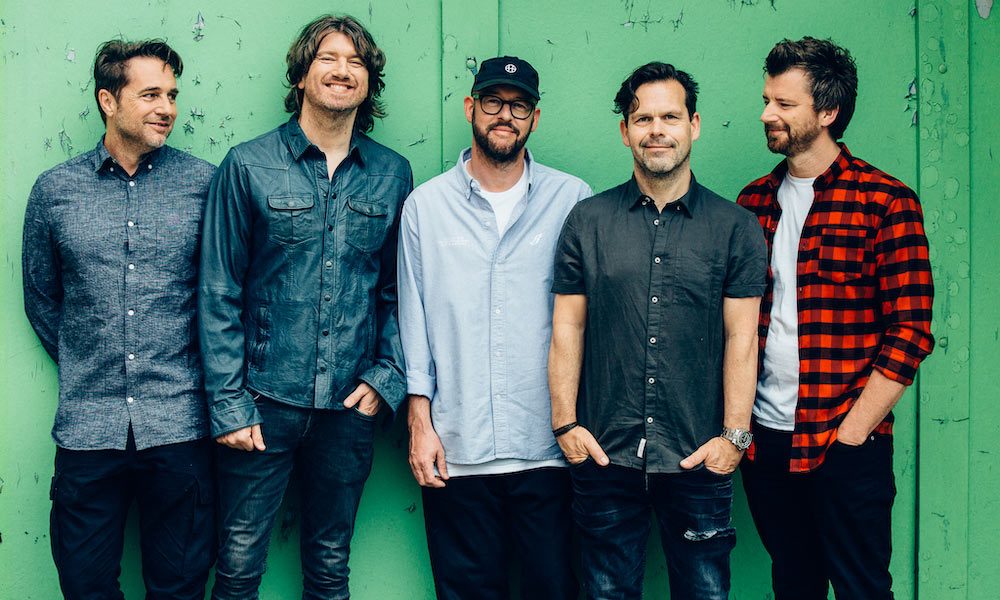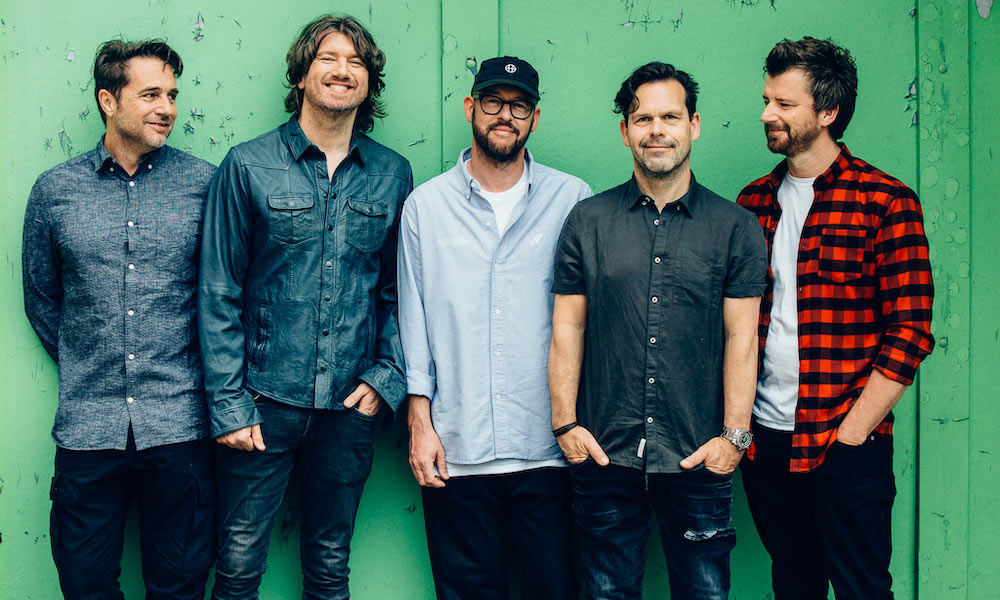 Embrace are set to reissue their chart-topping albums, Out Of Nothing and This New Day, for the first time on 180g vinyl on October 30 via Craft Recordings. The long-sort-after reissues were cut at London's Metropolis Studios & will come with free download codes and printed inner sleeves.
To mark the two landmark album reissues, the band are taking part in two exciting online events. On October 31, Embrace will play an exclusive one-time-only online live performance of Out Of Nothing in full. Tickets are going on sale Monday, August 31.
To celebrate the one-off performance, a limited-edition red vinyl pressing of Out Of Nothing will be released via the bands store & UK Independent record shops on October 30. And on Sunday 30 August at 9pm, Out Of Nothing will be the featured album on Tim Burgess' Twitter Listening Party.
On the forthcoming activity, Danny McNamara said "It's great to be celebrating two very special records from the band's catalogue in this way. We'd been dropped by our previous record company before we made Out Of Nothing, and pretty much written off as a band, so to come back with the biggest and most successful record of our career to date was nothing short of a miracle – people were calling it 'the best comeback since Lazarus!' And then to follow-up that success with This New Day and another No. 1 album was amazing. It was a magical time for the band".
Formed in the early 90's, and having performed under numerous different names and with a less than consistent line-up, Embrace, as we know them came to be in 1996 with a line-up that remains to this day – brother Danny and Richard McNamara, bassist Steve Firth, keyboardist Mickey Dale and drummer Mike Heaton.
Releasing the indie anthem "All You Good Good People" through taste-maker label Fierce Panda in 1997 followed by "Fireworks" and "One Big Family", they went on to release their debut album The Good Will Out in June 1998 and went straight in at number one making it one the fastest-ever-selling debut albums by a British artist.
Their second and third albums soon followed, in 2000 they released Drawn from Memory followed by If You've Never Been in 2001, both breaking into the top 10, but they were dropped by their label.
After a hiatus of three years the band were signed to Independiente Records, and with the release of Out Of Nothing in 2004 were catapulted back to the top of the charts, in no small part thanks to Coldplay's Chris Martin who wrote the hit single "Gravity" for the album.
Danny McNamara first heard the song when Coldplay were still playing it as part of their early live sets, "I'd already heard Gravity 'cause they'd played it at a gig and I remember telling Chris that I thought it was a really beautiful song. Like Trouble or The Scientist.".
But it was a phone call in 2004 from Chris, spurred on by then-wife, Gwyneth Paltrow, where they were officially offered the track, Danny McNamara continues, "In the end, Chris thought the song sounded too much like Embrace for Coldplay to use. I remember when he rang me up to ask me about it he was really sheepish and worried about how he might come across. Gwyneth was in the background pushing him into it, saying "go on ask him, ask him…".
Guitarist Richard McNamara continues "We were pretty much into the mixing stage of the album, I think we were working on a couple of final songs, so we kind of dismissed the offer out of hand because we had so much faith in what we'd already recorded, the potential backlash just didn't seem necessary. But after a night of soul searching we all figured, 'come on guys, it's a great song by one of the worlds best songwriters, and he's handing it to us on a plate… we'd be crazy not to at least have a go!'"
The single charted at number seven & catapulted the band onto UK TV & the airwaves, McNamara attests "… we love it. It saved our career!" Coinciding with the single's anniversary this Sunday, August 30, the original promo video for "Gravity", recorded at Abbey Road Studios has also been remastered in 1080p HD.
The album went on to be their most successful album to date selling two times platinum in the UK with singles "Gravity", followed by "Ashes" & "Looking As You Are" which both peaked at number 11 and finally "A Glorious Day" reached number 28. 2004/05 was an incredible couple of years for the band that saw them have a huge turn in fortunes and became one of the most in-demand and played bands over that year. Out Of Nothing put Embrace back to where they belonged.
In 2006, they released their fifth album This New Day which was met with huge anticipation and received great acclaim from critics and fans alike. Again topping the UK charts, the band taking a different approach to the songwriting making it a whole band affair as opposed to just Danny and Richard McNamara. The lead single from the album was the anthemic "Natures Law" which entered the charts at No. 2 making it the bands highest charting single to date.
Out Of Nothing and This New Day are out on October 30 and can be pre-ordered here.