Jax Jones and Martin Solveig Return As Europa With Single 'Lonely Heart' featuring GRACEY
The song marks the electronic duo's first release since 2020.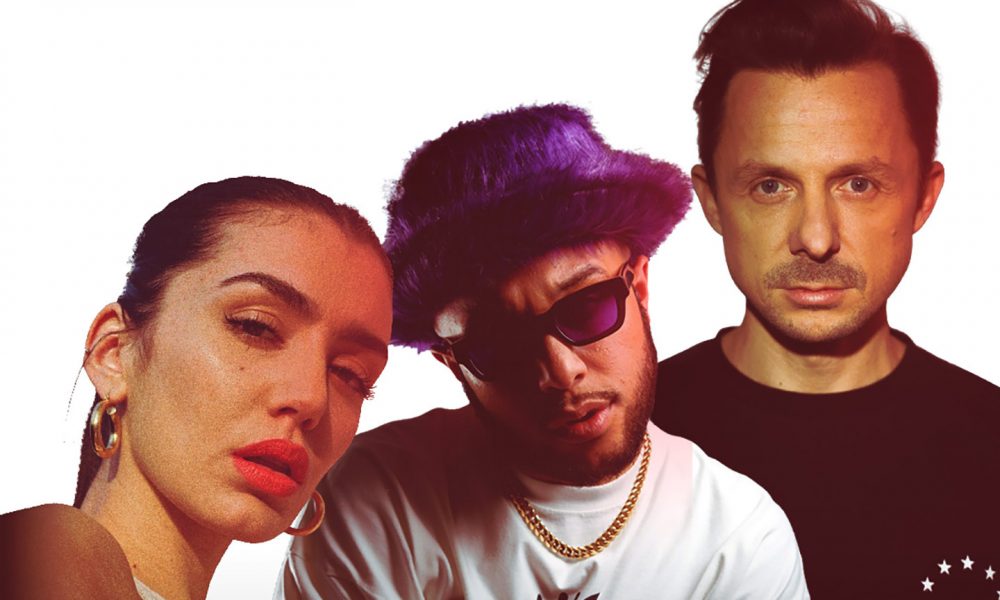 Jax Jones and Martin Solveig bring back their joint project Europa with new single "Lonely Heart," featuring GRACEY.
"Can't wait to have this song out, especially now with summer approaching! I've been a fan of Jax and Martin for a long time, so it has been wicked creating 'Lonely Heart' together and seeing the track come to life. Bring on festival season," GRACEY said about the song.
In a statement, Solveig explained that "Lonely Heart" is "a modern dance song infused by decades of sunsets at Mambo Ibiza." Jones added, "'Lonely Heart' is about what I want to do on the dance floor; bring all the lonely hearts together! Jax Jones is for everyone. Martin, GRACEY and I – we include everyone, that's what my music stands for, that's what I stand for."
This marks Europa's first single since "Tequila," which featured English R&B singer RAYE and was released in 2020. Jones and Solveig announced Europa in March 2019, with "All Day And Night" being the duo's debut track, featuring Madison Beer. The song made it onto the Official UK Top 10 charts and received over 400 million streams.
Europa came to be when the EDM superstars became close friends after admiring each other's work. When they decided to join forces and go into the studio, they realized they had excellent creative chemistry. "On that very first day in the studio we each felt the bubble of our natural comfort zones burst," Jones said about the first time they collaborated.
GRACEY released her debut album, The Art of Closure, in 2020 via Polydor. She followed it with EP Fragile in October 2021. Her single "Don't Need Love," featuring English producer and DJ 220 Kid, off her LP was nominated for a BRIT Award in 2021. "Don't Need Love" was also certified Platinum by the British Phonographic Industry that year. "Lonely Heart" also marks her first release of 2022.