Fender To Reissue Jimmy Page's Legendary 'Dragon' And 'Mirror' Telecaster Guitars
Originally received as a gift from guitarist Jeff Beck, Page used a 1959 Telecaster to unleash his larger-than-life riffage and fierce soloing.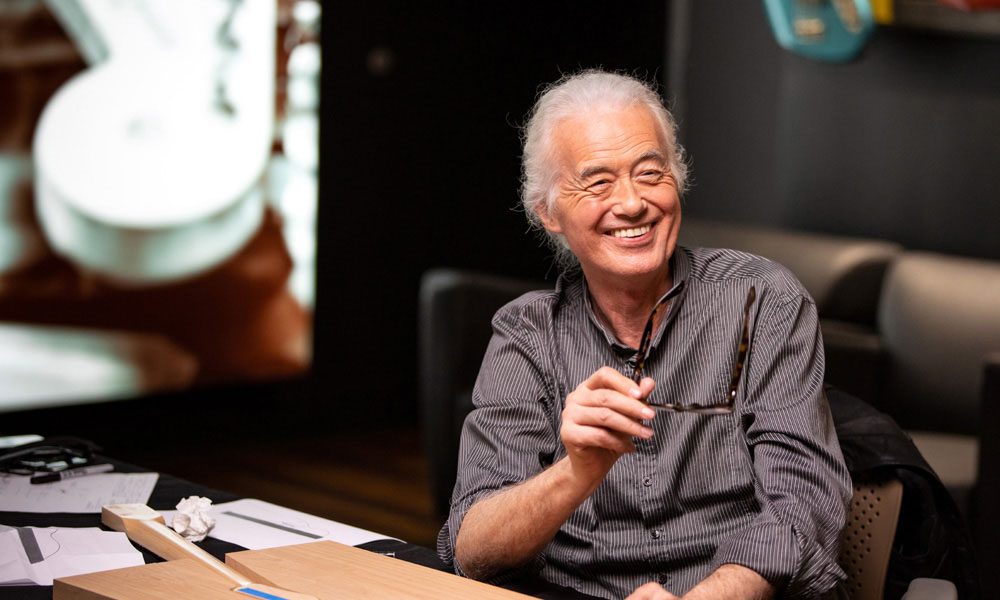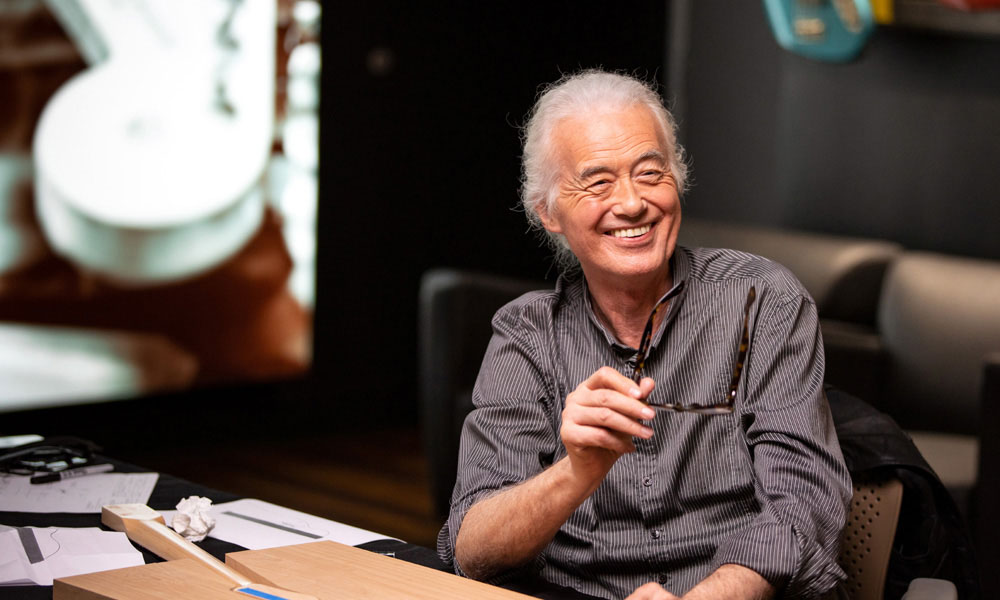 To celebrate Led Zeppelin's 50th anniversary as well as Jimmy Page's illustrious career as a guitar icon, Fender Guitars will release a line of four signature Telecaster guitars in 2019. Of the four models, two will be made available as production lines, and two are produced by the Fender Custom Shop – dubbed the "Limited Edition Jimmy Page Telecaster Set".
The design reveal arrived in tandem with the 50th anniversary of Led Zeppelin I (January 12, 1969), on which Page played his famed "Dragon" Telecaster, bringing to life some of rock's most iconic anthems. Two models will be produced in the Fender Custom Shop – dubbed the "Limited Edition Jimmy Page Telecaster Set"; the set will be available at select authorized showcase dealers globally, beginning March 2019. Additionally, two models will be made on Fender's production lines, and released in Spring/Summer 2019 – giving fans and collectors the chance to own a piece of history.
Few guitars are as important to the history of music culture as the Telecaster Jimmy Page used to create the iconic, genre-defining riffs of Led Zeppelin and, in its earlier days, music in The Yardbirds. Originally received as a gift from guitarist Jeff Beck, he used this 1959 Telecaster to unleash his larger-than-life riffage and fierce soloing upon the world. In February 1967, to give a kinetic element, he added eight round mirrors to the body of the guitar. By mid-1967 he decided to strip the instrument down to bare wood and drawing on his art school training, repaint it himself with what became the iconic "Dragon" design. Page partially painted over the stripped 1959 Telecaster with darts and curls of green, orange, yellow, blue and red in a pattern that formed something of a swirling, psychedelic dragon. It was featured on the Anderson Theatre show 'Yardbirds 68.'
"The story of the instrument is the whole journey of it – from Jeff having it, to passing it on to me with such good spirit," Jimmy Page said. "It's a lot of love in that gesture and the journey of it through The Yardbirds and how it was used on the first Led Zeppelin album…the journey all the way through here today. Now, it's been restored back to its true beauty and we've actually been able to sort of clone it."
Among the four Artist Signature models will be two highly collectible, limited edition Fender Custom Shop versions master built by Fender Custom Shop Master Builder veteran Paul Waller – one with mirrors and the other with the painted dragon. With each priced at £23,259, the set will be available for local authorized showcase dealers to purchase and then sell together or separately to consumers. Beginning March 2019, only 50 units of each Fender Custom Shop model will be made available; they include Page's personal touches, such as a handwritten signature on the headstock of the mirror model, as well as hand-painted flourishes on the guitar body's dragon artwork and personally-signed Certificates of Authenticity for both models.
The Making of Jimmy Page's Mirrored and Dragon® Telecaster Models | Artist Signature Series | Fender
"Jimmy actually invited us to his house in London to spec the guitar out," said Fender Custom Shop Master Builder Paul Waller, who Page worked closely with throughout the process, assuring every detail was accurately recreated. "More than a year later, we've managed to bring this guitar and the evolution of Jimmy's career back to life. As the guitar evolved, so did Jimmy's career. As the Dragon is born, he moves in and Led Zeppelin is born as well. It's a pivotal moment for the guitar and music."
"Jimmy Page visited the Fender Custom Shop late last year to personally work on each of these guitars with Paul Waller," said Mike Lewis, VP of Product Development for Fender Custom Shop. "It was incredible to see his shared passion for these guitars in action, as he touched each and every one. This is what the Fender Custom Shop is all about – building dreams for our artists, as well as collectors and guitar players everywhere."
In addition to the Fender Custom Shop models, Fender will roll out both mirror and painted versions from its production lines in Spring and Summer 2019, respectively. Priced from £1,259 – £2,349. These will not be hand-signed or hand-painted by the artist, although Page did advise Fender first-hand on creation of the design to make sure the guitars were true-to-spec of the original Telecaster.
For more information, please visit Fender Guitars official website.
Format:
UK English