Final Leon Russell Album Combines Classics & New Songs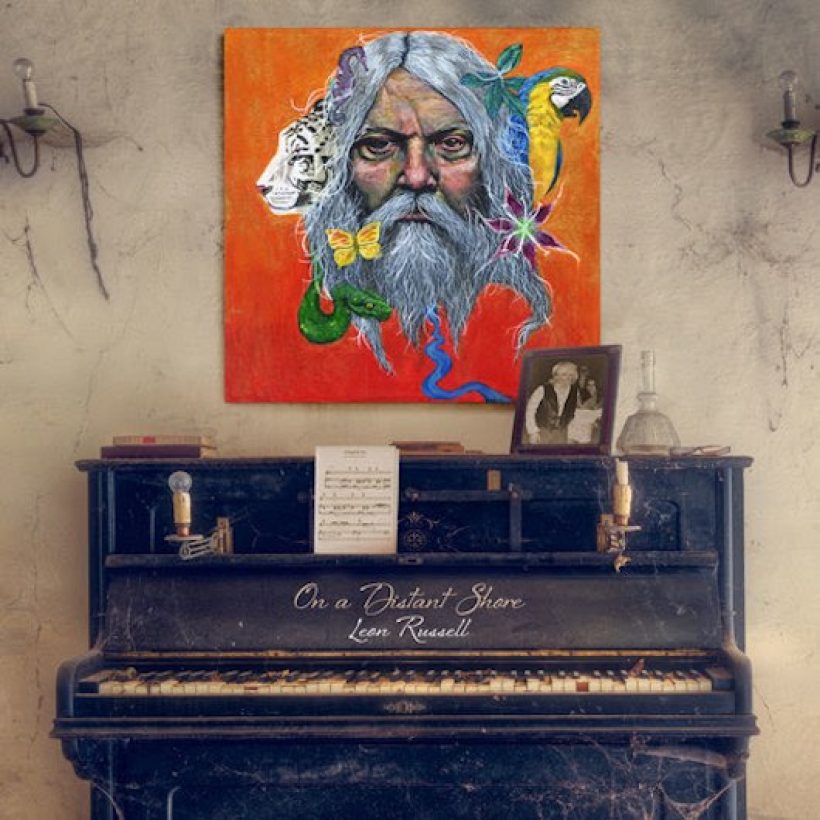 The final album by Leon Russell, the great singer-songwriter who passed away in November 2016, will be released by Palmetto Records on 22 September. On A Distant Shore consists of songs which he wrote and recorded over the final year of his life.
The album includes new, updated versions of several of Russell's trademark compositions, such as 'This Masquerade,' 'A Song For You' and 'Hummingbird.' A press release adds that it will also feature "a collection of new songs influenced by the timeless sounds of the Great American Songbook."
Leon's widow Jan Bridges says that the artist himself was delighted with the album. "He said it was his favorite album he ever made," she enthuses. "He just loved it. He felt like everything clicked into place."
Co-producer and longtime friend and collaborator Mark Stevens notes: "He was so prolific. He was on a roll. There were days when he'd come into the studio and play something he'd written the night before, and he'd have the whole thing mapped out in his head already."
"To me, he always remained a mystery to people outside his circle, but this album gave him a chance to show his emotions," adds Bridges. "In the song 'Just Leaves and Grass,' you can hear him let out a real cry. That's not faked. He was emotional, and he'd get that way at his show, too. On a Distant Shore  is a great portrait of him. An accurate portrait."
The track listing for On A Distant Shore is as follows:
01. 'On a Distant Shore'
02. 'Love This Way'
03. 'Here Without You'
04. 'This Masquerade'
05. 'Black and Blue'
06. 'Just Leaves and Grass'
07. 'On the Waterfront'
08. 'Easy to Love'
09. 'Hummingbird'
10. 'The One I Love Is Wrong'
11. 'Where Do We Go from Here'
12. 'A Song for You'
Explore our Leon Russell Artist Page.
Format:
UK English