Foo Fighters Cover Andy Gibb's 'Shadow Dancing' On Rock N' Relief Livestream
The performance follows their most recent cover of the Bee Gees' 'You Should Be Dancing.'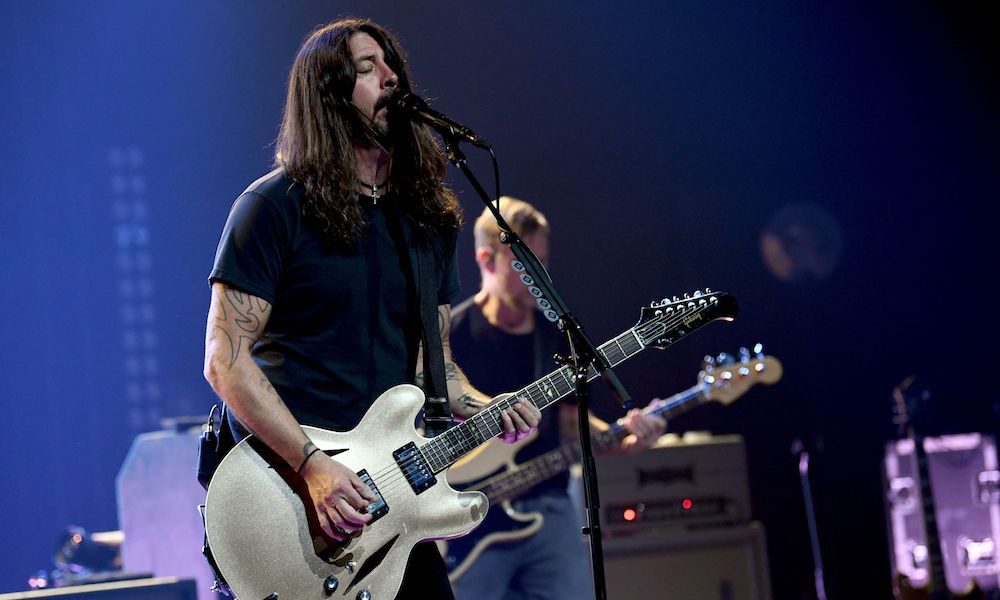 During their set on Linda Perry's Rock-N-Relief Live Stream Concert Series, aired over the weekend, Foo Fighters performed a rendition of Andy Gibb's "Shadow Dancing." It was the second song of the band's brief set, which appears 5 hours and 40 minutes into the lengthy stream.
The disco song, released in 1978 was the lead single to Gibb's second album Shadow Dancing. It spent seven weeks at No. 1 on Billboard's Hot 100 and was named the biggest song of the year and received platinum certification. Gibb created the song with his famous siblings Barry, Maurice, and Robin Gibb.
The Foo Fighters expressed their admiration for the band of brothers, who performed together as the Bee Gees, last month when they covered their hit "You Should Be Dancing" on BBC Radio 2's Sofa Sessions.
Frontman Dave Grohl explained that he was inspired to perform a rendition of the track after watching HBO Max documentary How Can You Mend a Broken Heart.
"We started recording the instrumental track, and then I thought, ​'Okay, well I'm gonna go out and sing it' and let me tell you: I have never, ever in my life sung like that," Grohl said. "But it was the easiest song I have ever sung in my entire life. I sang the song, and it was like six minutes and I was done. I should have been singing like this for the last 25 years."
The film explores the 1958 formation of the Bee Gees and their decades-spanning career through interviews with the band's sole surviving member Barry Gibb, among other exclusive footage.
Of the documentary, Variety wrote: "The Bee Gees: How Can You Mend a Broken Heart is a gratifying, conventional, heartfelt documentary that tells the story of one of the great pop groups, but part of the film's excitement is how thoroughly it explores the question of where, exactly, the Bee Gees fit into the pop firmament."
"Shadow Dancing" can also be found on a recent compilation that celebrates the incredibly successful and all-too-short career of the Bee Gees' younger brother.
Purchase The Very Best Of Andy Gibb here.