Four Seasons Founding Member Tommy DeVito Dies At 92
The Rock And Roll Hall of Fame inductee can be heard on the legendary group's biggest hits of the 60s.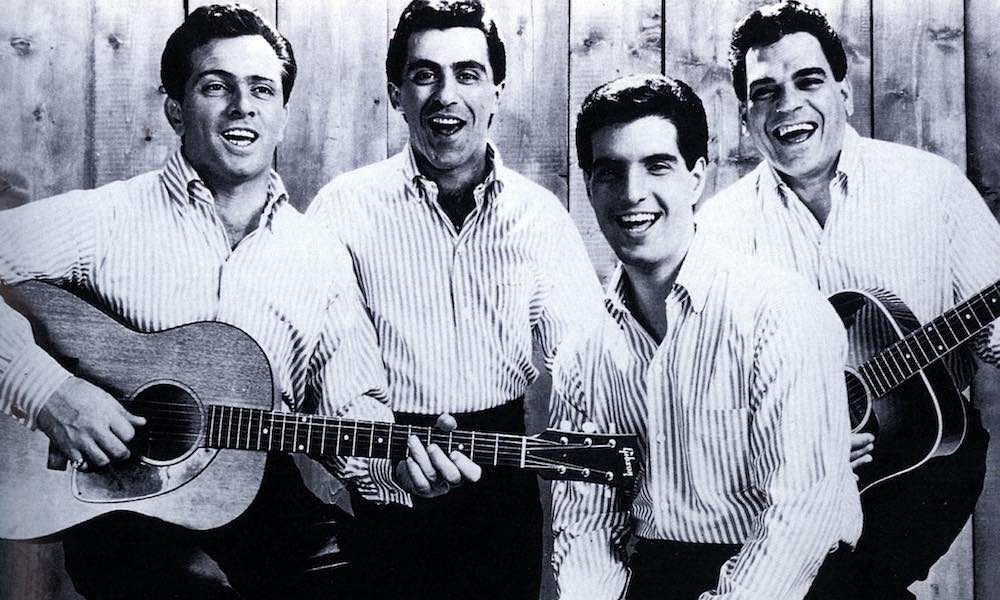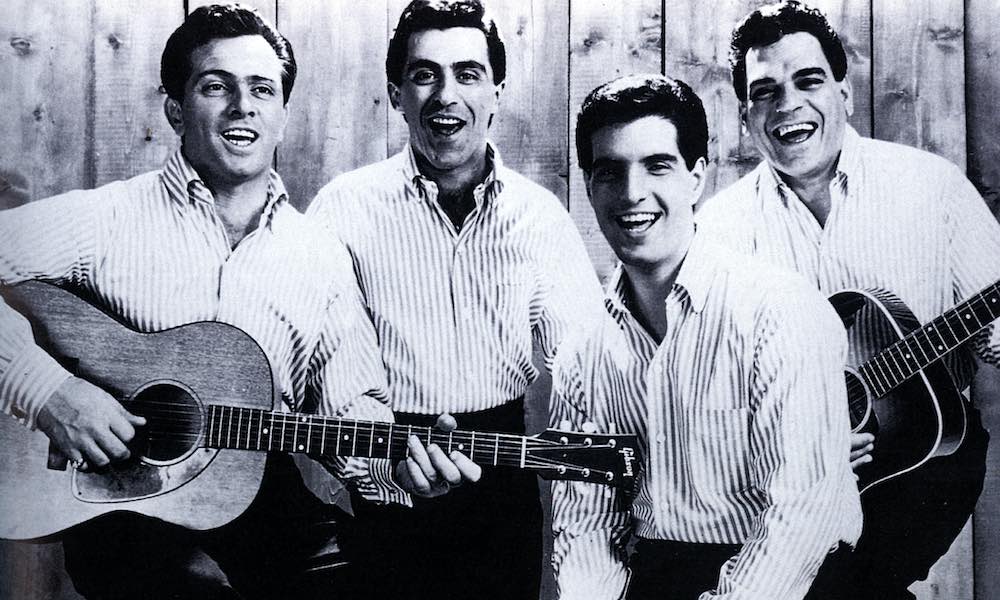 Tommy DeVito, a founding member of The Four Seasons, has died following complications from COVID-19. The singer and guitarist passed away on Monday, September 20, after weeks of hospitalization in Las Vegas. He was 92.
DeVito helped to establish The Four Seasons as one of the best-selling groups of all-time. His baritone vocals and guitars, meanwhile, can be heard on such No.1 hits as 1962's "Big Girls Don't Cry" and "Sherry," 1963's "Walk Like a Man," and 1964's "Rag Doll." He also appears on such classic tracks as "Let's Hang On!" and "Bye, Bye, Baby (Baby Goodbye)" (1965). Despite multiple lineup changes, DeVito remained the only consistent member of The Four Seasons, alongside Valli, until his departure in 1970.
Born in Belleville, New Jersey in 1928, DeVito established himself as a professional musician by the time he was 16. In the mid-50s, DeVito partnered with singer Frankie Valli, rhythm guitarist Hank Majewski, drummer Billy Thompson, and accordion player Frank Cattone to form a rock and doo-wop band. Over the next few years, the group underwent several lineup shuffles as well as a variety of name changes – finally establishing themselves as The Four Seasons in 1960, with Valli, DeVito, Bob Gaudio (keyboards, vocals), and Nick Massi (bass, vocals).
With the release of their debut album, 1962's Sherry, The Four Seasons quickly rose to fame – scoring No.1 hit after No.1 hit over the next three years. By the middle of the decade, they were one of the best-selling acts in the country – beloved for their irresistible four-part harmonies and Valli's unique falsetto voice.
Ahead of the release of 1970's Half and Half, DeVito decided to step away from the spotlight. "I had had it up to here with the traveling and changing clothes three times a day, and taking two planes and then driving 100 miles to do a date," he told the Las Vegas Review-Journal in 2009. "Getting on stage and doing the same stuff – I just had it."
In 1990, DeVito reunited with The Four Seasons for the group's induction into the Rock and Roll Hall of Fame. The artist and his bandmates were also immortalized in the Tony Award-winning musical, Jersey Boys, which tells the story of the legendary band through their iconic songs. The long-running show was made into a feature film in 2014.
The Four Seasons' surviving original members, Valli and Gaudio, offered a joint statement yesterday: "It is with great sadness that we report that Tommy DeVito, a founding member of The Four Seasons, has passed. We send our love to his family during this most difficult time. He will be missed by all who loved him."