Frank Turner Shares Blistering New Punk Track 'Non Serviam'
'This song is about staying true to your artistic ideals, standing firm for the things you believe in.'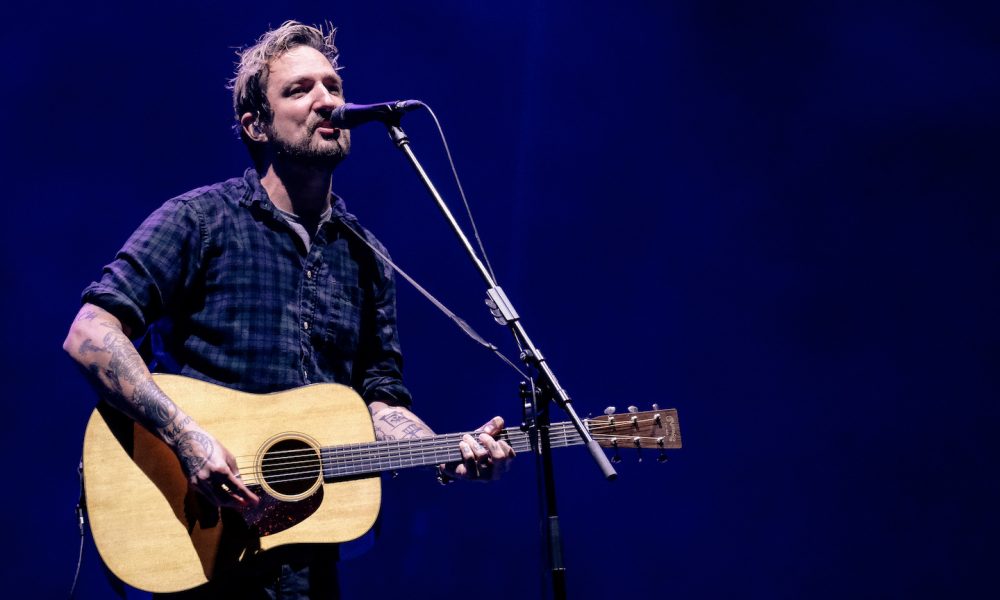 Frank Turner has shared "Non Serviam," a brand new, blistering punk song taken from his upcoming new album FTHC.
The track follows recent singles "Haven't Been Doing So Well" and "The Gathering," the latter of which boasts appearances from Jason Isbell and Muse drummer Dom Howard.
"Wasn't kidding when I said this album goes in a bit harder," the star tweeted about "Non Serviam" after its release earlier today (October 29). The rapid-fire song – which clocks in at one-minute-and-58-seconds – finds Turner warning in a raspy delivery: "Whether you're an atheist or if you believe/You'll be judged on your cowardice and I will not forgive." The punk singer-songwriter's urgent vocals are reinforced by battering ram drums and thundering guitar riffs.
FTHC will be released on February 11, 2022, via Xtra Mile Recordings/Polydor and will mark the star's ninth studio album, and his first since 2019's No Man's Land.
"My new record, FTHC, is a punk rock record, and when I say that I'm not kidding," the acclaimed artist said in a press release when it was announced earlier this year. "This is the first song from the album, a song about staying true to your artistic ideals, standing firm for the things you believe in."
As well as the three singles that have been shared so far, the record will also feature a tribute to the late Frightened Rabbit frontman and Turner's friend Scott Hutchison in the form of the song "A Wave Across The Bay."
Turner is an artist who is known for his vital live performances and who, prior to the pandemic, spent much of his career on the road. During the live music industry's enforced pause, he played numerous livestream benefit gigs to help raise money for and awareness of the importance of small venues to the UK music scene.
The star was given the Outstanding Achievement For Grassroots Music Venues award by the Music Venue Trust after he helped raise almost £300,000 through his endeavors.
He will return to the road next year around the release of FTHC for the UK leg of The Never Ending Tour Of Everywhere. Turner will also tour overseas later in the year, with dates to be confirmed soon.
Frank Turner's FTHC is released on February 11 and is available for pre-order.