Fredo Bang Releases New Project, 'Two-Face Bang 2,' Drops Roddy Ricch-Assisted Video
The project also features Sleepy Hallow, Rob49, and Money Man.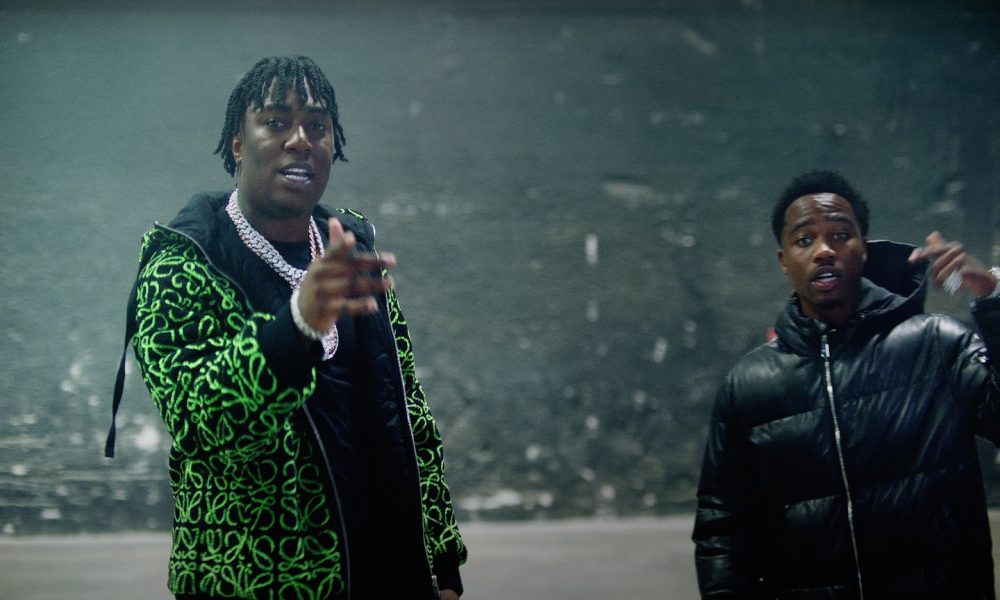 Fredo Bang, the 24-year old Baton Rouge rapper, has dropped his seventh mixtape in three and a half years, as Two-Face Bang 2 arrives at all plat­forms today via Def Jam Recordings.
The 18-track Two-Face Bang 2 mixtape (whose title references 2 Face Bang, his debut indie mixtape of 2018) contains "No Love" featuring Sleepy Hallow, Fredo's brand new single and video that posted the biggest first week at Spotify of his career. Other collaborations on the new mixtape feature Roddy Ricch, YNW Melly, and more. Fredo also released the official video for "Last One Left" featuring Roddy Ricch today.
Fredo Bang - Last One Left Feat. Roddy Ricch (Official Video)
Two-Face Bang 2 is a landmark release for Fredo Bang, a YouTube Trending Artist On The Rise with over 1 million subscribers. As one of Sound­cloud's Artists Of The Month in April for SiriusXM, Fredo is featured on both "The Lookout By Soundcloud" show on Hip-Hop Nation, and on Soundcloud Radio.
Two-Face Bang 2 is the eagerly awaited follow-up to Murder Made Me (August 2021), whose initial single and video "Street Team" was praised by HotNewHipHop for its "menacing flow." Highlights of the mixtape ranged from the boisterous opening charge of a Louisiana second line on the hard-hitting "Throw Da Set (Long Live Von)," to multi­platinum Chicago drill superstar Polo G's melodic harmonies on "Bless His Soul." Coi Leray joined Fredo on "Oou Oou," a raunchy guitar-laden banger, and Mozzy provided counterpoint to Fredo's soulful intonation on the tearful and joyful victory lap, "Amen."
Prior to Murder Made Me, 2020 was a busy year for Fredo, who released his debut album in April, Most Hated, which featured "Get Even," "Trust Issues," "Vest Up," and "Yo Slime." It was followed in September by In The Name Of Gee, the 15-track mixtape that paid tribute to his friend Gee Money, who was murdered in 2017. The mixtape debuted at No.93 on the Billboard 200 albums chart, Fredo's biggest first week to that point in his career.