Gary Barlow Set To Release First Festive Album, 'The Dream Of Christmas'
Featuring brand new original songs and beautifully orchestrated Christmas classics, the record will be out on November 26.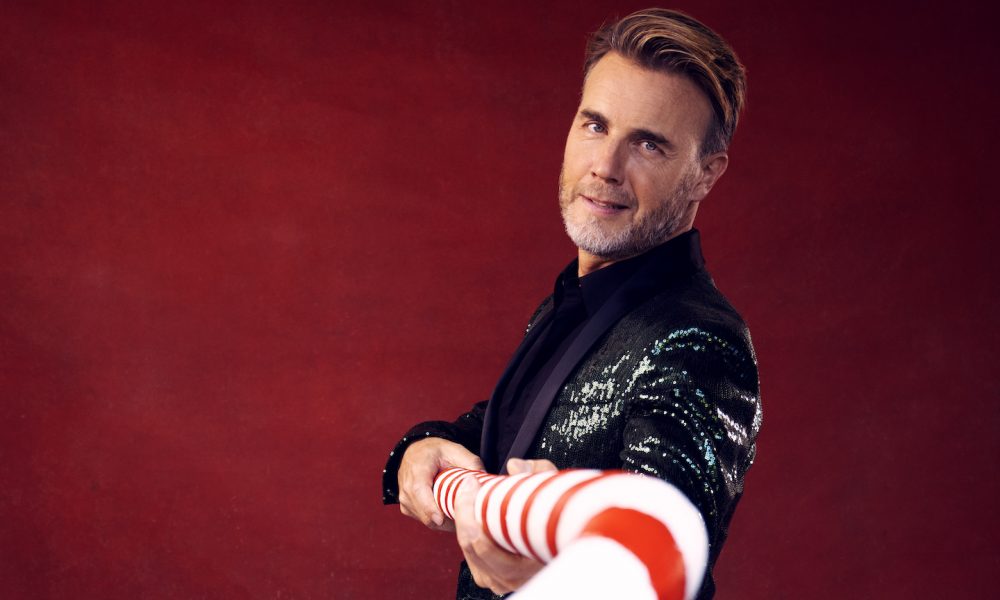 Gary Barlow has announced details of his first ever Christmas album – The Dream Of Christmas – set for release on November 26. Featuring brand new original songs and beautifully orchestrated Christmas classics, The Dream Of Christmas is a glorious, sleigh-belled, snow-filled magical ride through the sound of Christmas and the perfect musical accompaniment to the festive season.
Featuring an array of collaborations, The Dream Of Christmas is brimming with festive cheer and Christmas spirit. Gary's contemporary compositions, in which he sings of warm Christmas memories, sit perfectly alongside timeless classics well-known and loved by many.
The gorgeously festive "How Christmas is Supposed to Be" is a sparkly, punchy, pop duet with Olivier and BAFTA-winning singer, actor, Sheridan Smith. Barlow also collaborated with Welsh baritone, Aled Jones on "A Child's Christmas in Wales", a beautifully heart-warming melody that blends their vocals together and even sees Aled sing in his native Welsh. Gary enlists the prodigious talent of cellist Sheku Kanneh-Mason on the spellbinding "The Colder It Feels" and collaborates with vocal harmony trio, The Puppini Sisters to lend a modern, jazz feel to the festive classic, "Winter Wonderland".
"We were all trying to make Christmas feel good last year," recalls Gary. "It was a really hard Christmas for so many because of the scenario we all found ourselves in. So to try and make things a bit special, I started writing these songs. I had never listened to those classic Christmas songs with the idea of singing them myself, but as this record evolved, so did my appreciation for these wonderful songs. It all started off as a bit of a dalliance in the studio and before I knew it, I had a whole album!"
The Dream of Christmas is Barlow's sixth solo album and follows his acclaimed Number 1 album, Music Played By Humans, which rocketed to the top of the album charts upon its release in November last year, becoming his third Number 1 solo album and the fastest-selling album from a British artist in 2020.
Gary Barlow is set to hit the road this November, performing all the hits from his incredible three-decade long career as well as songs from both The Dream of Christmas and Music Played By Humans. The 'All The Hits Live' Tour kicks off in Belfast on November 27 and will play 16 shows in 14 cities around the UK and Ireland. Tickets are on sale now.
Pre-order The Dream Of Christmas out on November 26.
The Dream Of Christmas includes the following tracks:
"The Dream of Christmas"
"Sleigh Ride"
"Wonderful Christmastime"
"How Christmas Is Supposed To Be (feat Sheridan Smith)"
"This Christmas"
"Come On Christmas"
"My Dear Acquaintance"
"Winter Wonderland" (feat. Puppini Sisters)
"The Colder It Feels" (feat Sheku Kanneh-Mason)
"Merry Christmas Everyone"
"A Child's Christmas in Wales" (feat. Aled Jones)