Genesis Announce Lockdown Film Festival
The action starts tonight, 18 April, with a screening of 1983's Stuart Orme-directed 'Three Sides Live' film.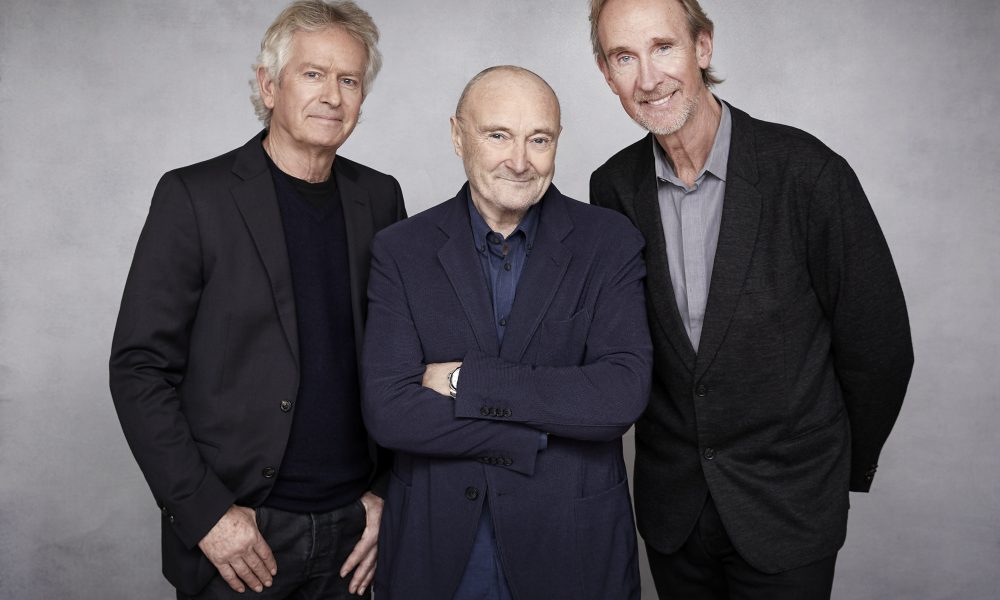 Genesis have announced their own Film Festival during the coronavirus lockdown, during which time they will show screenings of their various live concerts over the years via their official YouTube channel every Saturday for the next few weeks.
In a statement on their social media channels the band announced: "Introducing the Genesis Film Festival, a celebration of live footage for you to enjoy during lockdown! Over the next 5 weeks, every Saturday from 8pm BST/2pm EDT a new Genesis film will be made available to watch on the band's YouTube channel for 7 days."
It all starts tonight, 18 April, with a screening of 1983's Three Sides Live film. Directed by Stuart Orme and originally released in 1982, Three Sides Live features live performances and behind-the-scenes footage recorded during the 1981 'Abacab' tour across Europe & North America.
Afterglow (Live From The National Exhibition Centre,United Kingdom/1981 / 1994 Digital Remaster)
Three Sides Live will be followed by:
April 25: The Mama Tour (194)
May 2: Live At Wembley Stadium (1987)
May 9: The Way We Walk (1992)
May 16: When In Rome (2007)
Genesis announced a reunion of the Phil Collins, Tony Banks and Mike Rutherford line-up last month, with live dates announced for November 2020. Visit the band's official website for further information on the dates.
'The Last Domino?' tour marks the first gigs the band have played since 2007. Collins, Rutherford and Banks will be joined by long-time guitarist/bassist Daryl Stuermer and Collins's son Nic Collins on drums.
Speaking exclusively to Prog, Collins said: "There were more reasons to do it than not to do it. If we had to do it the way we used to tour, I don't think I'd be doing it. But nowadays it can be done differently, and I've been doing that for the last couple of years.
Banks added: "After Phil finished his own tour, everybody thought, 'We could talk about it and see whether it's a good idea.'"
Listen to the Best of Genesis on Apple Music and Spotify.
Format:
UK English