George Frayne, Leader Of Commander Cody & His Lost Planet Airmen, Dies At 77
The band's counter-culture take on honky tonk and western swing gave them a Top 10 US hit in 1972 with 'Hot Rod Lincoln.'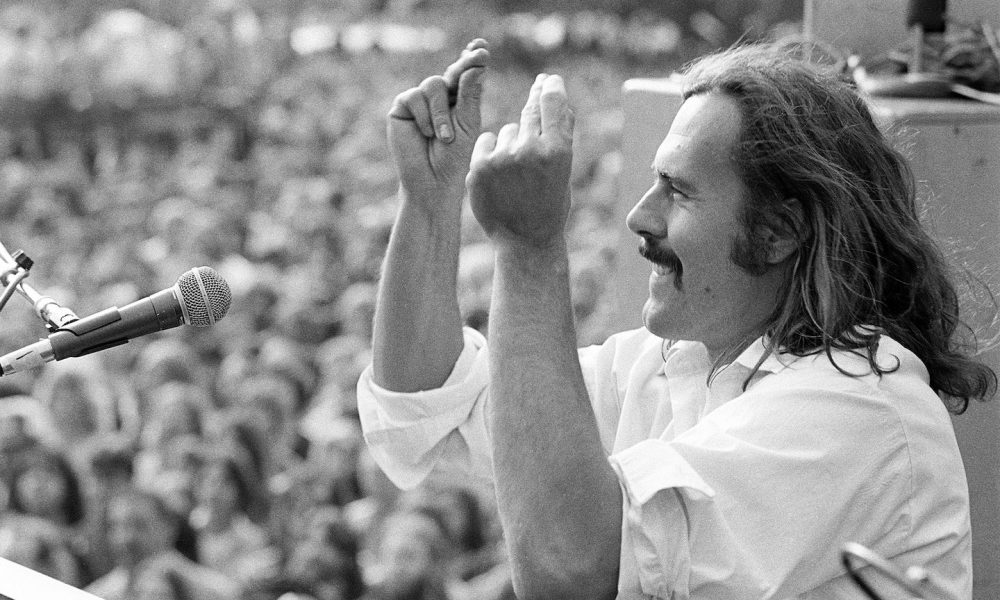 George Frayne, the leader of longtime American country-rock favorites Commander Cody and His Lost Planet Airmen, died on Sunday (26) at the age of 77, in Saratoga Springs. He had been fighting cancer for several years.
His wife, Sue Casanova, posted on Facebook: "Early this morning as I lay my head upon his shoulder, George's soul took to flight. I am heartbroken and weary and I know your hearts break too. Thank you so much for all the love you gave and the stories you shared." She added that two events would be organized in Frayne's memory.
Frayne, born in Boise, Idaho in 1944, took on the persona of Commander Cody after co-founding the band in 1967, and led them to substantial success and enduring popularity. The band's unique, counter-culture take on honky tonk and western swing styles was imbued with soul and rock'n'roll. They were best known for their No.9 US hit of 1972, "Hot Rod Lincoln."
"I was watching the Lost Planet Airmen movie and I saw the Commander Cody character and I thought it would be a great name for a band," said Frayne in a 2005 interview with classicbands.com. "I had no idea anyone was going to have to be Commander Cody. I mean, there's no Lynyrd Skynyrd. There's no Steely Dan. There's no Marshall Tucker. Why did there have to be a Commander Cody? That's a long story in itself."
Frayne was also an accomplished artist, studying and teaching at the University of Michigan. He founded the band in 1967 and they released their first album, Lost In The Ozone, on Paramount in 1971. It reached No.82 on the Billboard chart and included "Hot Rod Lincoln," their adaptation of Tiny Hill's Top 30 US hit of 1951, "Hot Rod Race."
Up to 1977, when the group split, they placed another seven albums on the chart, including a career-best No.58 peak, by then on Warner, with a self-titled 1975 release. They had three other Hot 100 singles including remakes of Will Bradley's "Beat Me Daddy Eight To The Bar" and Tex Williams' 1947 country No.1 "Smoke! Smoke! Smoke! (That Cigarette)." Frayne continued to use the band name on a succession of solo projects, including albums for Arista, Relix, Blind Pig and others.