(G)I-DLE Drop Chinese And English Versions Of 'HWAA'
The original, Korean edition of the hit song appears on the group's best-selling EP, 'I burn.'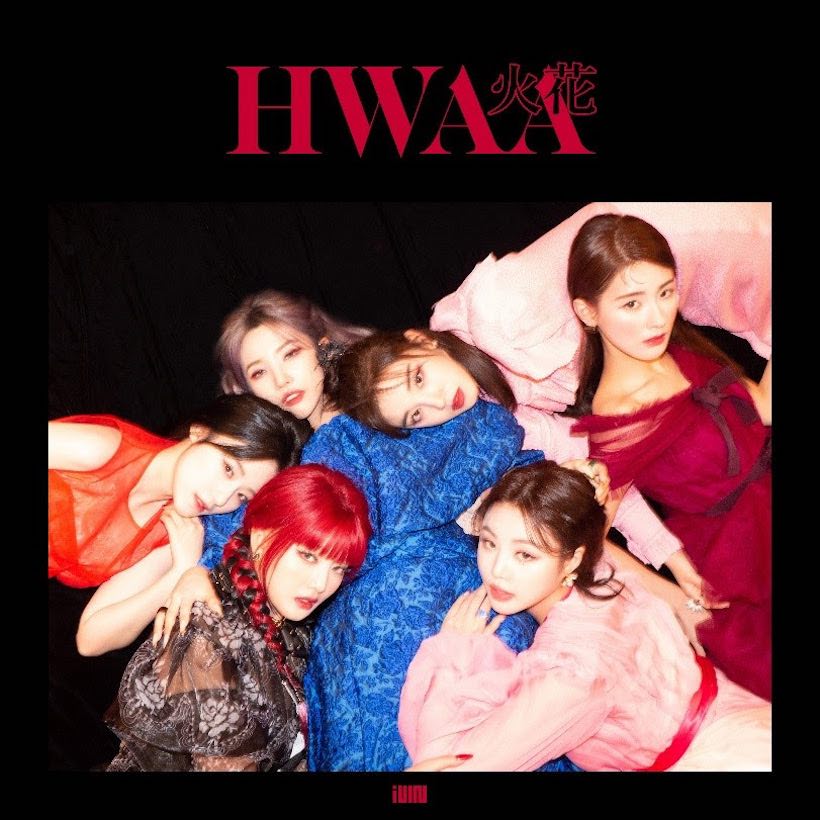 Chart-topping K-pop group (G)I-DLE has released two new versions of their hit single "HWAA" – one featuring lyrics in English, while the other edition is in Chinese. The original, Korean-language version of the song appears on the multinational girl group's best-selling new EP, I burn.
Written by (G)I-DLE's Soyeon and co-produced by frequent collaborator Poptime, "HWAA" is about the emotions felt after a breakup. The rapper and vocalist, who contributed three songs to I burn, explored "the pain of love by using blazing fire and a beautiful flower as metaphors," according to a press release.
Released earlier this month, I burn also features contributions by members Minnie and Yuqi, and marks the latest in a series of mini-albums, following I am, I made and I trust. In a recent interview with Teen Vogue, Soyeon explained the overlying concept of these releases. "Our group is independent and determined, and our key strengths are our honesty and confidence…so naming our albums 'I something' conveys that confidence and color. It's symbolic phrasing that represents us well."
The six-track I burn, meanwhile, revolves around the highs and lows of heartbreak. Despite the melancholic subject matter, the women of (G)I-DLE also focus on the emotional growth and new beginnings that follow a breakup.
"We're singers, and we're also artists who write songs," explained Soyeon during an online showcase. "Rather than conveying a concept, we put more thought into how to best convey the emotions. As a multinational group, we wanted to convey emotions, since feelings about breakups are universal. I hope that these emotions feel like a novel."
Speaking to Teen Vogue, Minnie added, "It's not fun to lose someone or the relationship [but] it's not a bad thing to accept it and move on. Maybe you can write some good songs. It's okay not to be okay."
Since its release, I burn claimed the top spot on iTunes in 52 countries and hit No.1 on Apple Music's Top K-Pop Albums Chart and Top Pop Albums Chart. In South Korea, the EP debuted at No.3.
Click here to listen to I burn.