Watch The Video For Giant Rooks' New Single 'Bedroom Exile'
The new clip was filmed, directed and edited by videographer Ante Milio.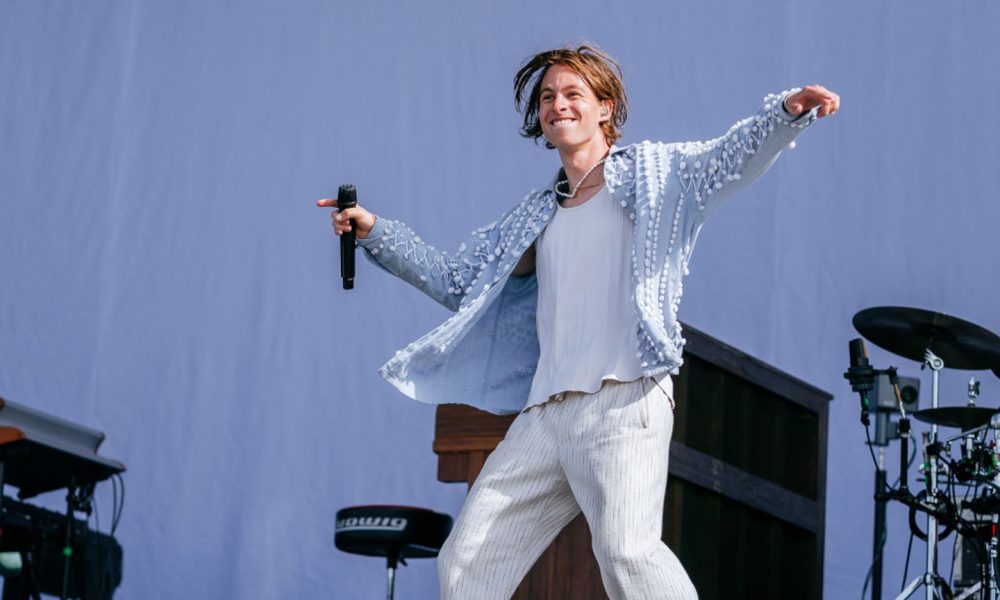 Giant Rooks have released the highly anticipated music video from their breakout new single "Bedroom Exile." You can check it out below.
The video was made in Berlin in February and was filmed, directed and edited by videographer Ante Milio. "Bedroom Exile" is the latest track after last year's release of "Morning Blue" – which was streamed millions of times on Spotify – and it showed that fans have grown hungry again following the success of debut album Rookery (#3 in the album charts, over 200 million streams). This appetite, whetted by a tour of Europe and North America which has just wrapped up, will now finally be satisfied with the single "Bedroom Exile," out on Mercury/Republic Records.
Like its predecessor, the song is the result of a highly intense and equally productive creative period of two years. A period during which the quintet – vocalist Frederik Rabe, guitarist Finn Schwieters, bassist Luca Göttner, keyboard player Jonathan Wischniowski and drummer Finn Thomas – not only devoted themselves to perfecting their sound, but also came to terms with the extent of their success.
Giant Rooks - Bedroom Exile (Official Video)
The focus of "Bedroom Exile" is on maximum introspection in all respects. The guitar line wails over a brooding synth, well-timed opening piano chords bring the necessary melancholy, then comes the chorus, bound to get stuck in your head, giving the whole thing a catchiness and captivating pop grandeur not to be underestimated, despite the sobering subject matter.
"Changes have never been easy" is just one of the many insights to come from the exile of the song's title. "Everything is way too loud / I'm tired of it all somehow" – a plea for a retreat that, far from demonstrating weakness, shows the potential for new strength.
On the song the band said: "We have never been more certain of a song than "Bedroom Exile". It represents everything we want to be and stand for as a band. The song is about finding peace of mind in a world that feels out of control, chaotic and often overwhelming. We really tried to tap into that feeling and hope that a lot of people can relate to it."
In addition, the band has announced two new shows in Philadelphia on July 28 and Detroit on August 2 as part of their North American tour this summer. The two new shows join re-scheduled shows in Washington, DC, Boston, MA, Montreal, QC and Toronto, ON. Tickets can be purchased via the band's official website.
During their career, the band has accumulated over 2B streams with 3.6M monthly listeners. Their 2022 global hit "Tom's Diner", together with AnnenMayKantereit, surpassed 1.4B streams, charted in the Spotify Top 200 in over 30 countries, peaked at #37 on the Spotify Global Charts and is certified Platinum in Canada. Last year, Giant Rooks completely sold out German, US and European headline tours with over 70 dates and even performed at the Hurricane / Southside festivals in front of over 60K people. In total, the band can look back on over 232K radio plays in over 55 countries.