Glass Animals Share Brand New Single, 'I Don't Wanna Talk (I Just Wanna Dance)'
The new track comes accompanied with a video directed by Drew Kirsch.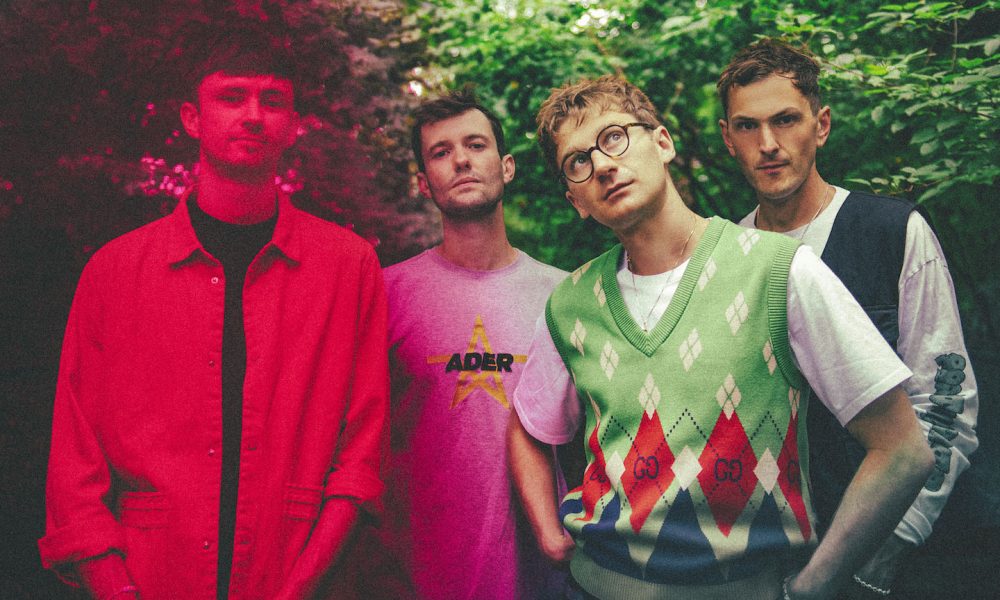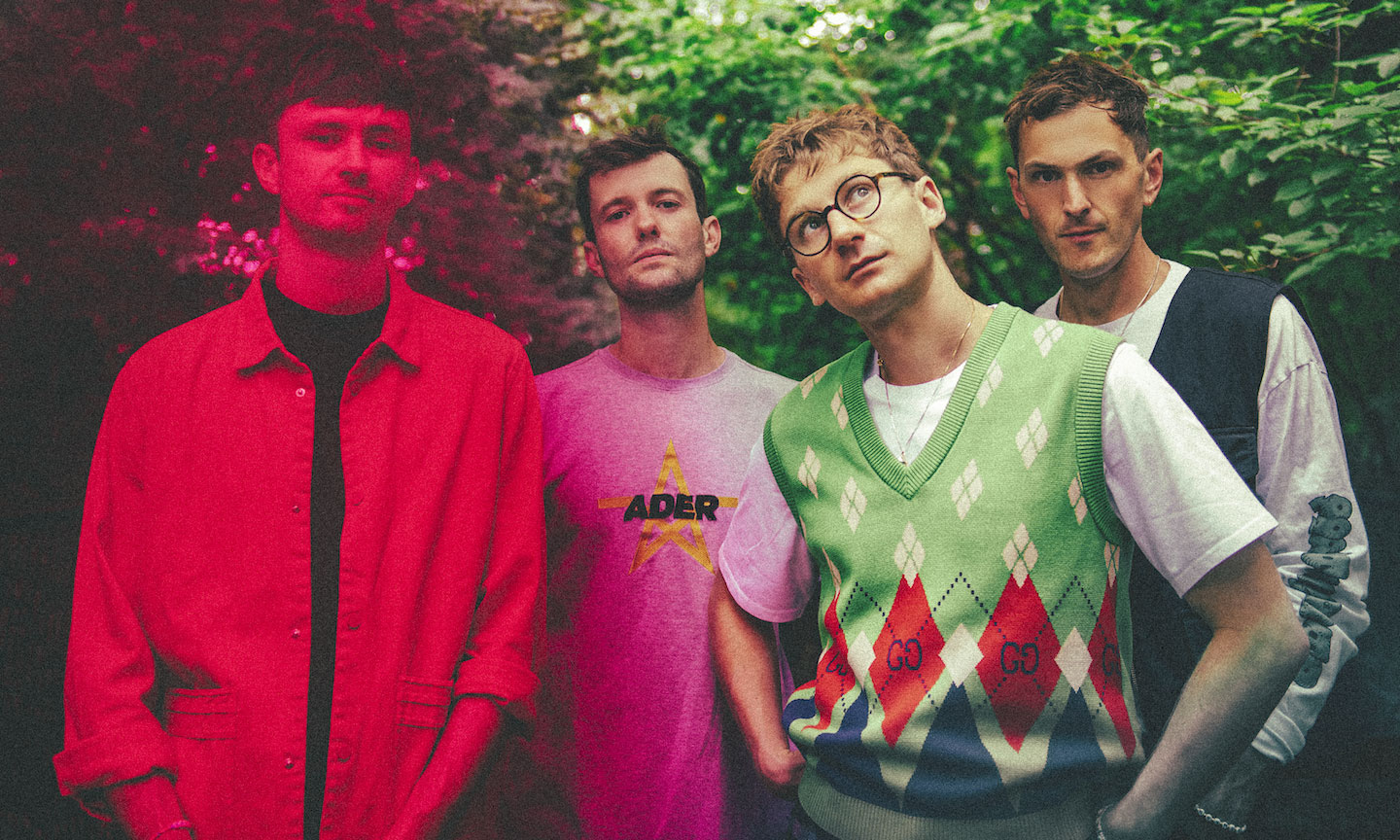 Glass Animals have their brand new single, "I Don't Wanna Talk (I Just Wanna Dance)", the first new music following their colossal No.2 album Dreamland, that encapsulates the electrifying mood of the year that changed everything for the Oxford four-piece.
Last summer, the band released "Heat Waves", with a video that was a "love letter to live music and the culture and togetherness surrounding it," with frontman Dave Bayley asking his East London neighbors to help film a video from their windows during lockdown. Fast forward a year, 'Heat Waves' has captured the hearts and minds of millions across the world and become a 1.6 Billion streaming global smash hit, and is officially the UK's biggest global exported song of the year from a contemporary band, reentering the UK top 20. Glass Animals alongside Ed Sheeran are the only British acts without featured artists to break the Spotify US Top #10 since January 2021.
"Heat Waves" flew into the Billboard Top 20 and has achieved Double-Platinum status in the USA, Platinum in the UK, and was crowned number 1 on Triple J's Hot 100 – an accolade not given to a UK band since 2009 with previous winners including Billie Eilish – and was performed at the 2021 Billboard Awards, live on Jimmy Fallon and Good Morning America, having just been nominated for two MTV VMA Awards for "Best Alternative" and "Best Visual Effects".
It's no surprise that reserved frontman Dave Bayley has spent the past year in disbelief, as he and his bandmates prepare to take on their biggest ever USA tour, selling 135K tickets in 3 days and playing two sold-out shows at the infamous amphitheater, The Santa Barbara Bowl and two sold-out shows at the infamous Red Rocks. Returning to the stage with millions of fans and their biggest ever sold-out UK headline show at Alexandra Palace on 19 November, new single "I Don't Wanna Talk (I Just Wanna Dance)" conjures up the escapist mood of life post lockdown, with Glass Animals now able to rewrite their love letter to the culture and togetherness IRL. The "I Don't Wanna Talk" video, directed by Drew Kirsch who has worked with the likes of Taylor Swift, Shakira and John Legend, captures the power of dance.
Glass Animals - I Don't Wanna Talk (I Just Wanna Dance) | Official Video
The past year has also been a huge time of collaboration for Glass Animals, with Dave Bayley constantly challenging himself and finding new inspiration as a producer and songwriter. Having worked with the likes of 6lack, Flume, FJ Dahi, Joey Bada$$, Khalid, and Daytrip, the band have released 'Space Ghost Coast To Coast' featuring Bree Runway, performed an immaculate "Heat Waves" session for La Blogotheque with breakout star of 2021 Holly Humberstone, as well as releasing a new version of 'Tangerine' with BRIT Award winning Arlo Parks. Dave also started the series 'Cereal Bars' for his love of finding new talent, and created beats and lyrics inspired by sugary snacks with up-and-coming artists including Oliver Malcolm, BENEE and Easy Life. The four-piece have also worked with cult Peanut Butter brand Jackpot to raise money for Music Venues Trust, created a Simlish version of "Heat Waves", and built a Glass Animals fan base inside Minecraft, surprising a fan with a meet and greet.
Connecting with fans during such a difficult year has been of paramount importance, and Glass Animals have maintained their unique connection by building their own website, named OpenSource, where fans can design artwork and create music based on the world of Dreamland, with Dave Bayley sharing the stems and raw files and giving fans the tools to work together on creative pursuits. The band also put on a "Live In The Internet" concert that sold 25,000 tickets worldwide, and made unique music videos by DIY-shooting solo in Dave's apartment directed solely over Zoom ("Dreamland") and inviting fans to take 3D scans of their heads ("Tangerine").
With Dreamland now surpassing 1.5 billion streams, Glass Animals even made history as "the first UK band to capture #1 on Triple J's Hottest 100 since 2009" with "Heat Waves" down under in Australia, leading to the longest run at #1 in 2021 on the ARIA Official Singles Chart, and hit a new Spotify monthly listener peak of 22.5 million, surpassing the likes of Lorde, Tyler the Creator, Charli XCX, Troye Sivan, 6Black, Frank Ocean, Childish Gambino and Tame Impala. Glass Animals are also the only UK band of last year to break the Spotify global top 20.
"Heat Waves" global success means that Glass Animals have produced the biggest new single export of the year from a current British group, only behind heritage acts Fleetwood Mac with "Dreams" and Queen's "Bohemian Rhapsody" for biggest song of the year. During the year where everything changed, Glass Animals have been able to create their own little world in Dreamland, which has been translated globally, paving the way for their next phase with "I Don't Wanna Talk (I Just Wanna Dance)".
Listen to the best of Glass Animals on Apple Music and Spotify.