Watch Glass Animals' Dave Bayley Clone Himself In 'Tangerine' Video
The song comes off the British band's Top Ten album, 'Dreamland.'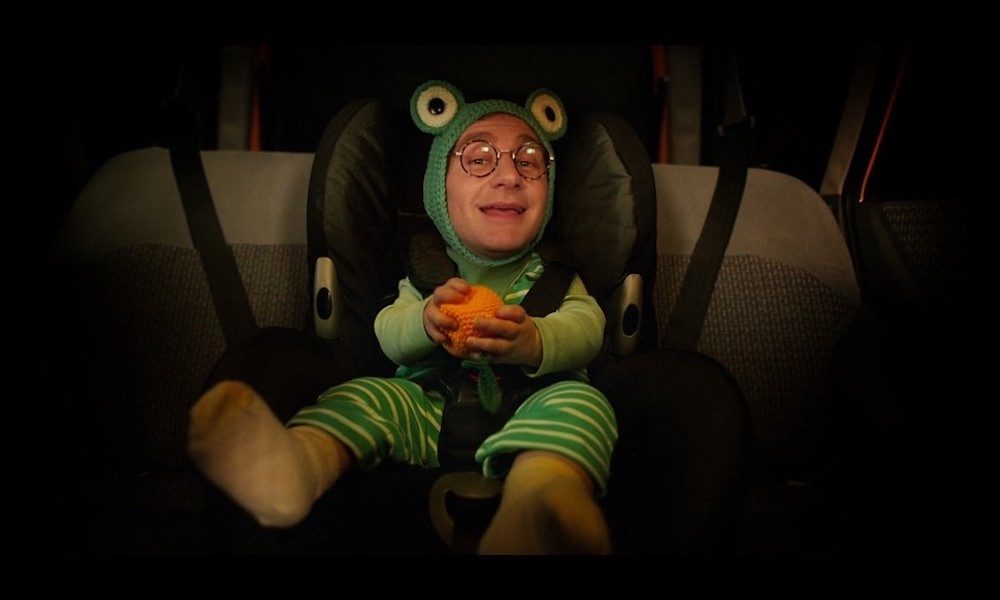 Glass Animals shared an official video for "Tangerine," a popular track off their latest album, Dreamland. The surreal visual explores the passing of time and finds frontman Dave Bayley playing every character – including his fictional wife and child.
"The song is about seeing someone get lost in the unimportant things in the world…to the point where they lose what made them unique and incredible," explained Bayley in a statement. "We're all born naive and curious and playful and open and vulnerable…and over time those parts of us can get stifled…sometimes too much…to the point where all that child-like joy and curiosity is gone except for a tiny little glint of it that appears all too rarely, like a ghost in the eyes."
When it came time to translate their ideas to the screen, the band turned to director David Wilson, who helmed Glass Animals' recent video for "It's All So Incredibly Loud," in addition to visuals for Tame Impala, Arcade Fire, and Christine and the Queens.
"I have to thank director David Wilson hugely for this one," added Bayley. "We talked about that theme, and he came up with the beautiful, cyclical narrative for this video. I fell in love with it when he told me the idea, but I was petrified of having to act. I have always hated the idea of doing any sort of 'acting'…however small or subtle the role. But he was so sure I could do it. And I have to say I had a lot of fun trying."
Glass Animals - Tangerine (Official Video)
In October, Glass Animals released a reimagining of "Tangerine," featuring the soulful vocals of singer-songwriter Arlo Parks. The British artists – who previously collaborated on a rendition of "Hotline Bling" for Bayley's "Quarantine Covers" series – first performed the track together during Glass Animals' "Live In The Internet" live-stream concert. Last week, Parks and Glass Animals reunited to perform the shimmery song on BBC Radio 1's Live Lounge.
Released in August, the long-awaited Dreamland became Glass Animals' highest-charting album to date, debuting at No.2 in the UK. In the US, the album had an equally-strong reception, landing in the Billboard 200's Top Ten.
Click here to listen to Glass Animals' Dreamland.