Listen To Glass Animals' New Track, 'Tokyo Drifting' Ft. Denzel Curry
The hotly-anticipated 'Tokyo Drifting' is part of the band's Fresh Fruit series of collaborations.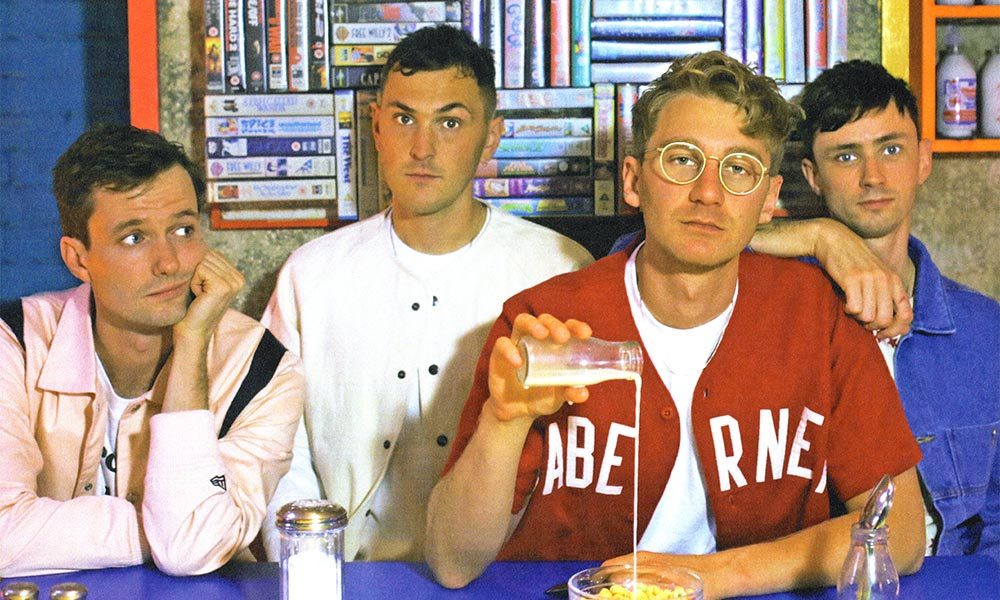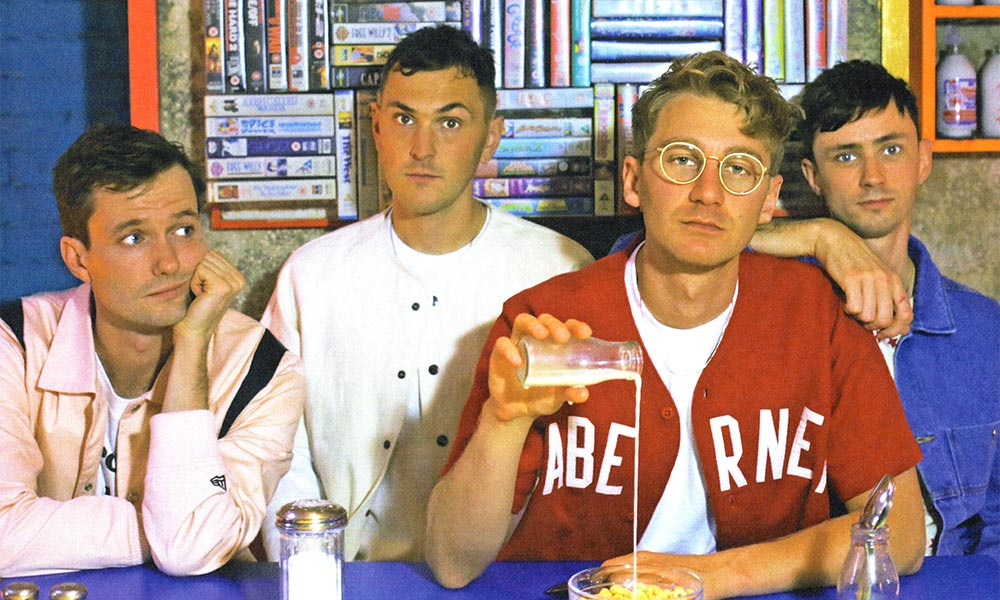 It's been a while since we heard new music from Glass Animals – but today, after much speculation from fans who spotted hidden graphics and messages across their socials and then the appearance of an interactive website, they've dropped the incendiary, bass-heavy 'Tokyo Drifting' – a brand new track which features American rapper Denzel Curry.  'Tokyo Drifting' is part of the band's Fresh Fruit series of collaborations and you can check it out below.
On making 'Toyko Drifting', Glass Animals' Dave Bayley says – "The first thing Denzel said to me about the track was "this is fire." Then he said, "Is this you flexin'?" and I said – "Yeh…it is…sort of. It's an ironic internal flex – me as a narrator describing/taking the p_s out of an extreme alter ego version of myself; a version of me that can do things that I'm uncomfortable doing. Wavey Davey is my f_ked-up Sasha Fierce; he's a geezer, a street fighter, he can dance, he parties hard, he's spontaneous. He can take hits and be told he is s_t and not care because he's confident. He can fight everything the world throws at him."
"I think this kind of character is someone we all create for ourselves now to some extent. We have these curated versions of ourselves on the internet – beautiful, edited, cool, distilled versions of us, all slightly super human. You can push and push and push yourself to hide and ignore your vulnerabilities like that…but it comes at a cost. It's not real and it isn't sustainable."
Glass Animals are a British four-piece project led by singer, songwriter and producer Dave Bayley with his band mates and childhood friends Joe Seaward, Ed Irwin-Singer and Drew Macfarlane. Their second album How To Be A Human Being was one of the most critically acclaimed and widely adored records of 2016 and went on to be nominated for the Mercury Album Of The Year Award in 2017.  As well as producing both ZABA and How to be a Human Being, Bayley has worked with a number of artists outside of the band including 6lack, Khalid, Joey Bada$$, DJ Dahi, Flume and MorMor.
Glass Animals recently played a surprise show at Oxford's The Bullingdon which sold out in 37 seconds. Stay tuned for a lot more live plans from the band in the new year.
Listen to the Best of Glass Animals on Apple Music and Spotify.
Format:
UK English