Grandaddy Bassist Kevin Garcia Dies Aged 41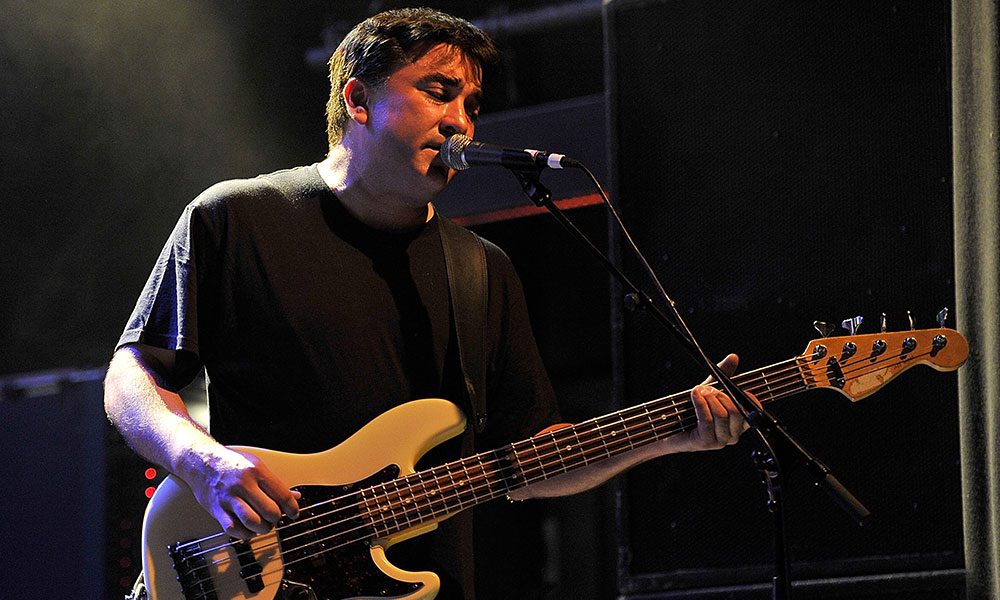 Kevin Garcia, bassist with Californian indie rockers Grandaddy, has died, having suffered a "massive stroke". He was 41 years old.
One of the founding members of Grandaddy, Garcia fell ill on Monday, 1 May 2017 and passed away from the effects of the stroke on 2 May 2017. He was surrounded by his closest friends and family at the time of his death.
Issuing a statement via their official Facebook page, Grandaddy said they were "absolutely shattered" by the news.
"We were all able to say goodbye to him and he was surrounded by his closest friends and family here in Modesto," the statement reads. "He was an actual angel. He navigated life with a grace, a generosity and a kindness that was utterly unique. And contagious. He is loved so deeply by so many.
"Kevin was a proud father of two children, Jayden and Gavin. He is survived by his grandmother Joan, his parents Randy and Barbara (who let us practice in their house until 2001… and who are the best), his brothers Craig and Jeff and his wife Sondra. We'll have more to say in the days ahead. Right now the four of us are grieving together."
Garcia formed Grandaddy with frontman Jason Lytle and drummer Aaron Burtch in 1992. They later recruited guitarist Jim Fairchild and keyboardist Tim Dryden and released their debut album Under The Western Freeway in 1997.
The band signed a worldwide deal with Richard Branson's V2 Records in 1999 and released their widely acclaimed second album, The Sophtware Slump, in May 2000. The NME later placed the album at No.34 in their Top 100 Greatest Albums Of The Decade and The Independent described it as "easily the equal of [Radiohead's] OK Computer." Luminaries including David Bowie and Kate Moss also declared themselves to be fans of the band.
Grandaddy released two further LPs before splitting in 2006. They reformed in 2012, however, and released their fifth album Last Place in March 2016.
Format:
UK English