'The Great March On Washington' Available On Vinyl
The historic, 1963 recording culminates with Dr. Martin Luther King's 'I Have A Dream' speech.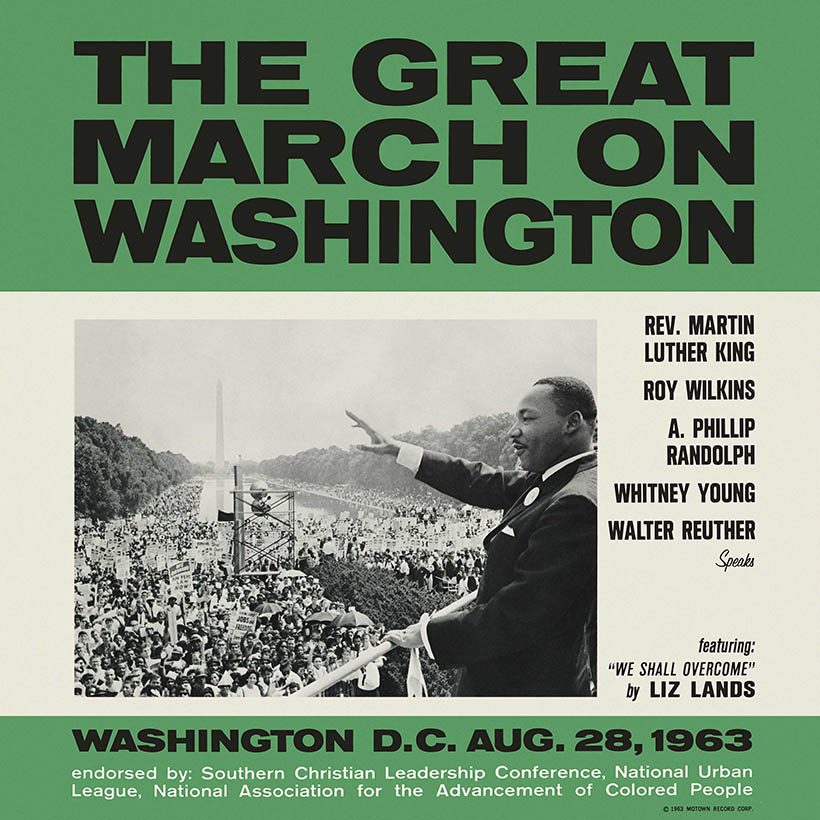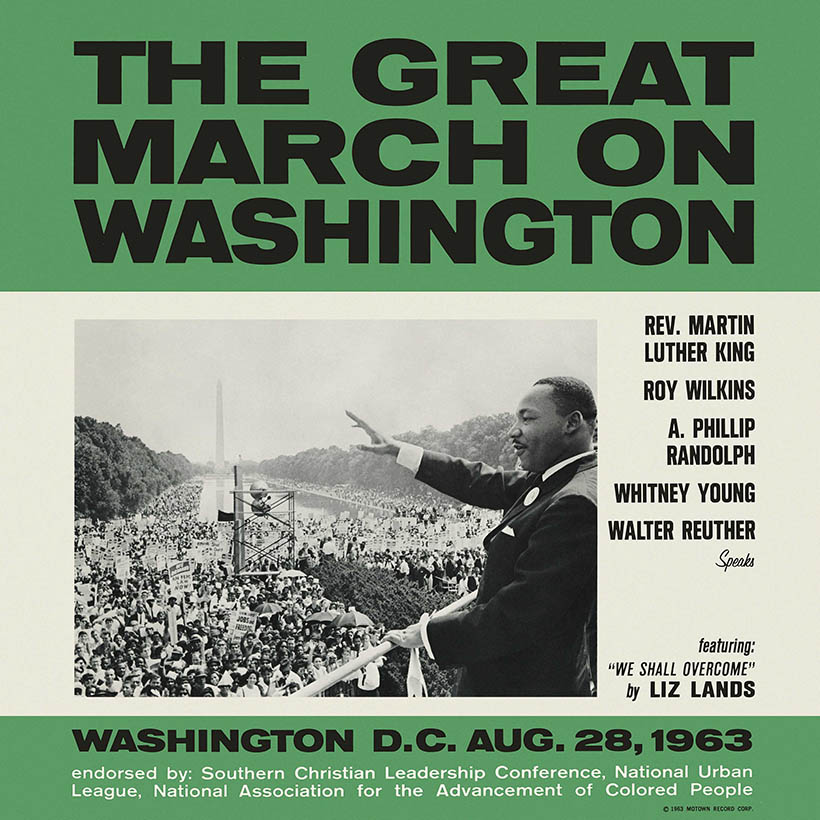 On August 28, 1963, more than 250,000 peaceful demonstrators took to the streets of Washington, DC to draw attention to inequalities faced by Black Americans. Led by civil rights trailblazers A. Philip Randolph, Bayard Rustin, and Martin Luther King Jr., the events culminated in the stirring – and now-iconic – "I Have a Dream" speech by Dr. King. The speeches, as well as a moving performance of "We Shall Overcome" by soul artist Liz Lands, were originally released by Motown in 1963 as The Great March On Washington.
While Motown and UMe made The Great March On Washington available digitally for the very first time last year, they are now reissuing these historic recordings in their original vinyl format, in honor of Dr. King's birthday.
In addition to King's speech, the LP also includes an opening address by civil rights activist and labor union rights leader A. Phillip Randolph, as well as remarks by Walter Reuther, who sat as president of the United Auto Workers union and was a longstanding ally of the civil rights movement.
Powerful speeches are also made by the NAACP's Roy Wilkins, who would become the organization's executive director the following year, and Whitney M. Young, Jr., who sat as the executive director of the National Urban League.
Last March, when The Great March on Washington was initially reissued to streaming and digital platforms, Motown president and Executive VP of Capitol Records, Ethiopia Habtemariam, appeared on KCRW's The Treatment, where she spoke about the power of Dr. King's words.
"I've always looked at Dr. King as this pillar of hope and an idea of how one man can change the thinking of so many people," said Habtemariam. "He was able to mobilize and motivate and inspire people of all backgrounds…He was such an incredible orator that people could feel him."
Scroll down to view the tracklist for The Great March on Washington and buy it on vinyl here.
The Great March on Washington tracklist:
A1. Philip Randolph
A2. Walter Reuther
A3. Roy Wilkins
A4. Liz Lands – We Shall Overcome
B1. Whitney M. Young, Jr.
B2. Rev. Martin Luther King, Jr.