"It's Been A Gift": Gregory Porter On His 'Duet' With Nat King Cole
"To let his musical accomplishments, fade or diminish even slightly would be a grave mistake. He was and is, a master of the music."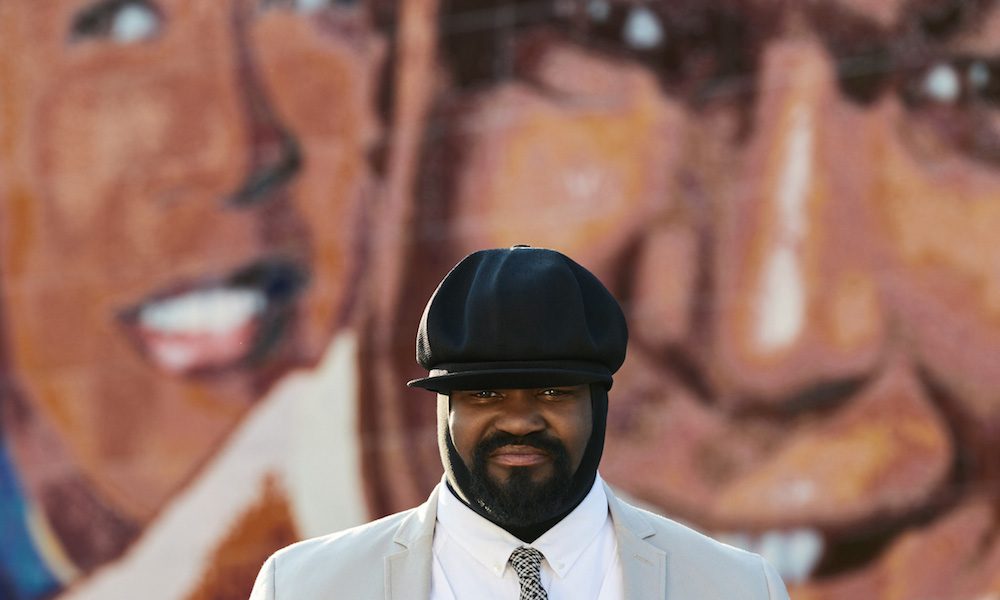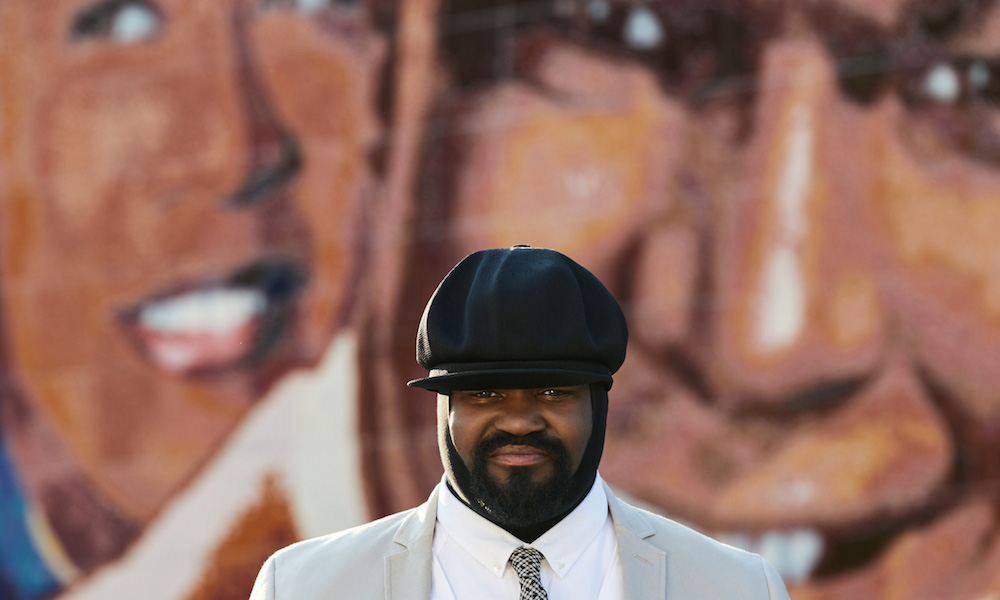 To call Nat King Cole an influence on Gregory Porter would be an understatement. The vocal jazz star has just picked up a Grammy for his tribute album Nat 'King' Cole & Me and recently recorded a "virtual" duet version of 'The Girl From Ipanema', pairing Cole's original vocals with Porter's that's featured on the newly expanded Ultimate Nat King Cole compilation.
"Listening to Nat's voice on 'Girl From Ipanema', I'm just struck by how swinging it is and how complex the phrasing and rhythm are," Porter tells uDiscover Music. "It's a party to listen to, but musically it's really deep."
To record this exclusive duet, Porter went to where Cole made some of his most iconic recordings: Capitol Studios.
"Being here at Capitol Studios with Nat's piano, is an extraordinary thing," Porter says. "This is his soil".
Recording with his musical icon was a "daunting" task, but it was a challenge Porter was more than up for.
"You have to come into a recording with Nat King Cole as though he is still in the room and that you're communicating as two musicians" Porter says. "This recording has been around for many years, but today I felt like I had a musical conversation with Nat King Cole."
"Boy, you sound like Nat King Cole"
Porter was first "bitten" by Nat King Cole at the age of six, when he recorded his own Cole-inspired song on a Playskool tape recorder. His mother remarked that the two sounded similar and a lifelong admiration began.
The jazz vocalist became fascinated by his mother's Nat King Cole records and was struck by the "warmth that came out of the speakers" and Cole's imitable voice on songs like to 'Nature Boy', 'Pick Yourself Up' and 'Smile'.
"Nat's music has influenced me in many ways"
Porter has spoken on many occasions about the fatherly presence that Cole took on in his life. From his early childhood years, to adolescence and adulthood, Cole's music had "extraordinarily different meaning at every part of my life" and has grown with him. Listening to Cole's extensive discography, Porter speaks of the recurring theme throughout Cole's music and "the optimism of Nat's approach".
"Nat had the ability to sing about love and all of its facets. He sand about all forms of love, from brotherly to motherly; the lexicon of his discography is extraordinary."
"To perform his music to audiences around the world has been a gift for me"
While Cole's repertoire is vast, Porter explains that he chose the Brazilian bossa nova jazz classic for his duet because of the song's timeless appeal.
"In Nat's delivery of these lyrics, he's saying what every modern guy wants to say, but he's doing it in such a clever way. It's just poetry."
When it came to approaching such an canonical song, Porter also expressed his hesitancy at tinkering with a classic. "You don't want to put extra paint on Mona Lisa," he jokes.
This new virtual duet and expanded reissue are among the many planned releases, events and programs celebrating what would have been Nat King Cole's centennial.
While it's been over five decades since Cole has passed, his influence can still be felt today.
"Nat is a pillar of us, of culture and of music around the world," Porter says. "To let his musical accomplishments, fade or diminish even slightly would be a grave mistake. He was and is, a master of the music."
Ultimate Nat King Cole is released on 15 March, and can be pre-ordered here.
Format:
UK English