GRIP Returns With Music Video For New Single 'Ain't OK'
The track is featured on GRIP's new project '5 & A F*** You.'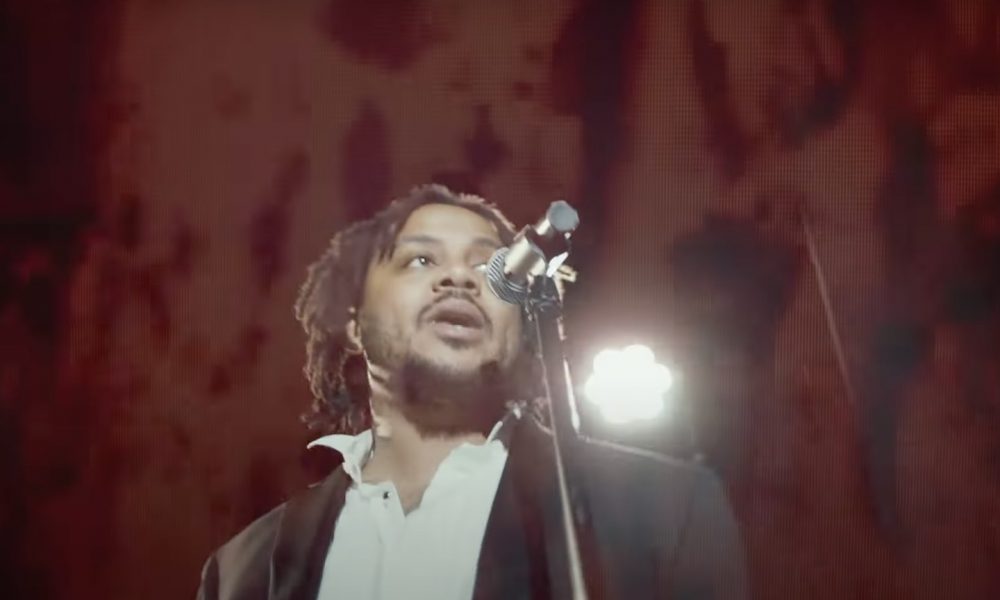 Georgia rapper and Shady Records signee GRIP has released the hard-charging video for "Ain't OK," one of many standout tracks on his 2022 mixtape 5 & A F*** You.
Lending powerful imagery to his music, the visual is bold, cinematic, and wholly unapologetic. The visual marks the 3rd video released from 5 & A F*** You, following "Cook Up" and "The F Word."
GRIP - Ain't Ok [Official Music Video]
Kicking off in black and white, the visual begins with the MC rapping to the jazz-infused rhythms and jaunty piano on a small club stage. Then things take a turn for the outrageous. When "Ain't OK" shifts from laid-back atmospherics to aggressive hip-hop, the video is recast in color and shows patrons brawling and scantily clad dancers making it rain. It's a wild, unforgettable ride.
One of the shortest tracks on the rapper's 5 & A F*** You, "Ain't OK" clocks in at just two minutes and 15 seconds, but it more than makes up for the brevity of its running time with dizzyingly eclectic production and sharp lyricism. That ambition is reflected in the visual, which feels more like a mini-movie than a music video.
Arriving in late 2022, 5 & A F*** You is packed with blistering bars that proudly call out the hypocrisies of the rap game over beats that regularly subvert expectations. The Atlanta star signed with Eminem's label in 2021, and ever since, he's been blazing his own trail as an innovator whose talent is too bright, and lyrics too biting, to be ignored.
The new project begins where the rising MC's Shady Records debut, I Died for This!?, left off. An incredible display of his verbal dexterity, mental acuity, and often hilarious personality, the album reminds listeners why Pitchfork called I Died for This!? "urgent and thrilling." The Atlanta native reminds us not all good stories have happy endings as he navigates his life through two acts on the concept album: the bouts of uncertainty in life and the joys that break apart the doubt.
Buy or stream 5 & A F*** You.