Gryffin Details His 'Gravity Show' And Love Of The Beatles In Life Is Beautiful Interview
"I always like pushing myself creatively to try and come up with new ideas and new sound for myself."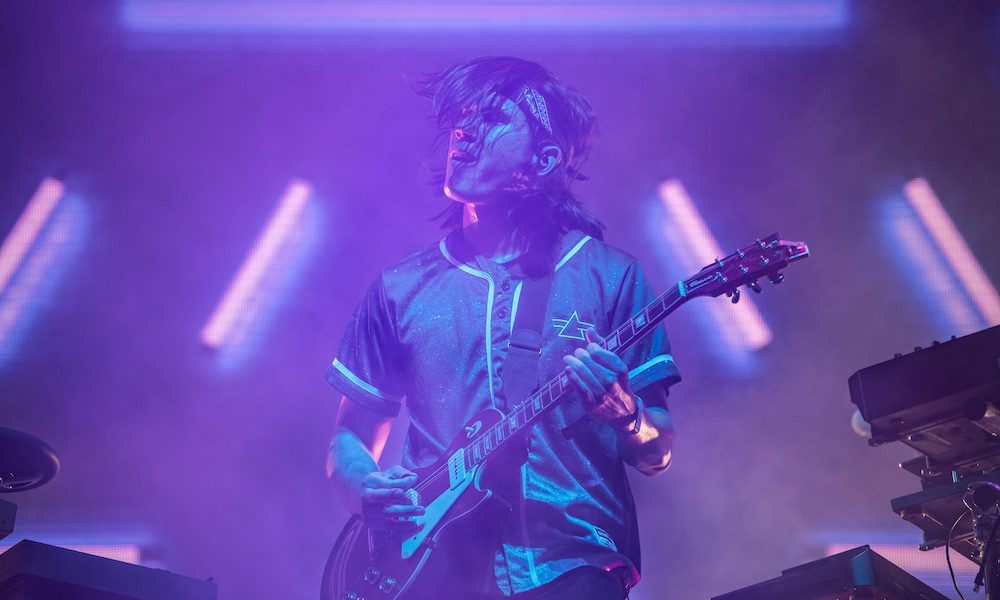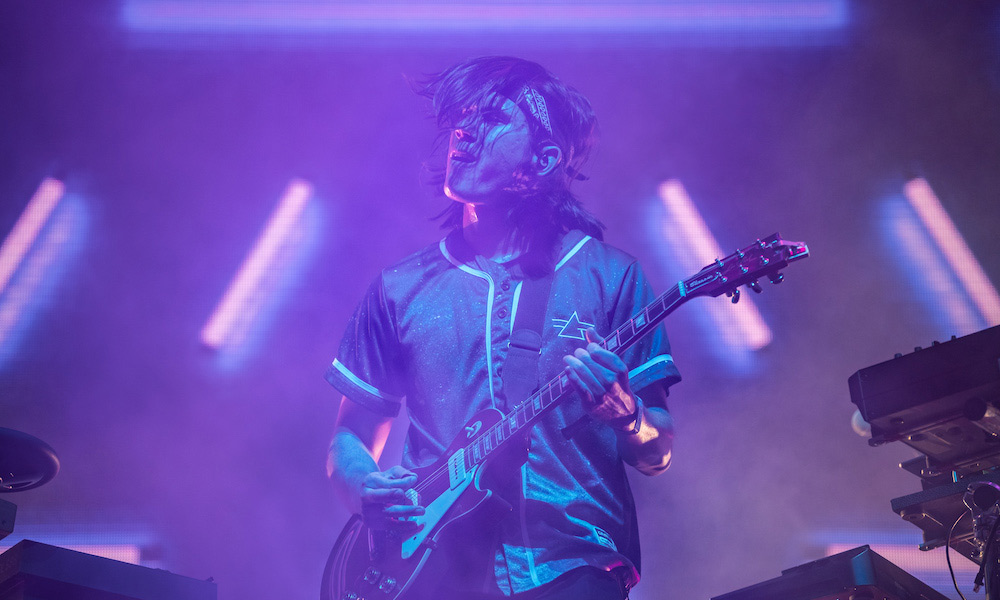 A lot has changed for DJ and producer Gryffin since he first played the Life Is Beautiful festival three years ago. Back then he was still an emerging artist, getting his footing and playing one of his first festival sets. Now both Gryffin and the festival's profile have grown exponentially, with the producer now landing Vegas residencies of his own.
The multi-instrumentalist and producer, whose real name is Dan Griffith, gave Life Is Beautiful festivalgoers a taste of his new 'Gravity II Live' show, that transcends the boundaries of your typical EDM show and featured live instrumentation and immersive visuals. It also included a surprise appearance from his recent collaborator Carly Rae Jepsen, who features on his new single, 'OMG'.
"My show is a lot different from when I first played here," says Gryffin. "I've got a full band with the Gravity show, and a lot more visual elements and pyrotechnics."
After releasing his hit EP, Gravity Pt. 1 in 2018, the industrious artist will soon be releasing his long-anticipated debut album Gravity, due out 10 October via Darkroom/Geffen Records.
Gryffin Interview At Life Is Beautiful 2019, Las Vegas
"I always like pushing myself creatively to try and come up with new ideas and new sound for myself," Gryffin explains.
But Gryffin didn't always envision himself playing to sold-out festival crowds. While he grew up playing piano and guitar, he was also actively pursuing a degree in electronical engineering and making music was his escape from lab work.
"I started just releasing music on Soundcloud for free then all of a sudden colleges and people were hitting me up and asking me to DJ their party or fly to New York to play a gig," explains Gryffin.
Right before graduating from college, he was faced with the decision of either, "taking a 9-5 engineering job in the Bay or going on a 20-city tour across the country".
Turns out electronical engineering's loss was the music world's gain, as he started racking up the hits. Along with logging countless hours on the road and in the studio, he also makes time to share tutorials on music producing.
Gryffin, Carly Rae Jepsen - OMG (Lyric Video)
"DJs have this perception of being button pushers and not musicians, but there's a lot of musicianship and creativity involved, and I've always wanted to showcase that," Gryffin explains.
Having worked with the likes of Carly Rae, AlunaGeorge and Aloe Blacc, Gryffin also listed Jamie XX and Paul McCartney as fantasy collaborators.
"I grew up as a huge Beatles fan and it would be the coolest to sit in the studio with McCartney and just probe his mind and how he makes music."
Listen to the new Gryffin single, 'Baggage' here.
Format:
UK English