Guitars Signed By Slash, Def Leppard's Viv Campbell To Be Auctioned For Charity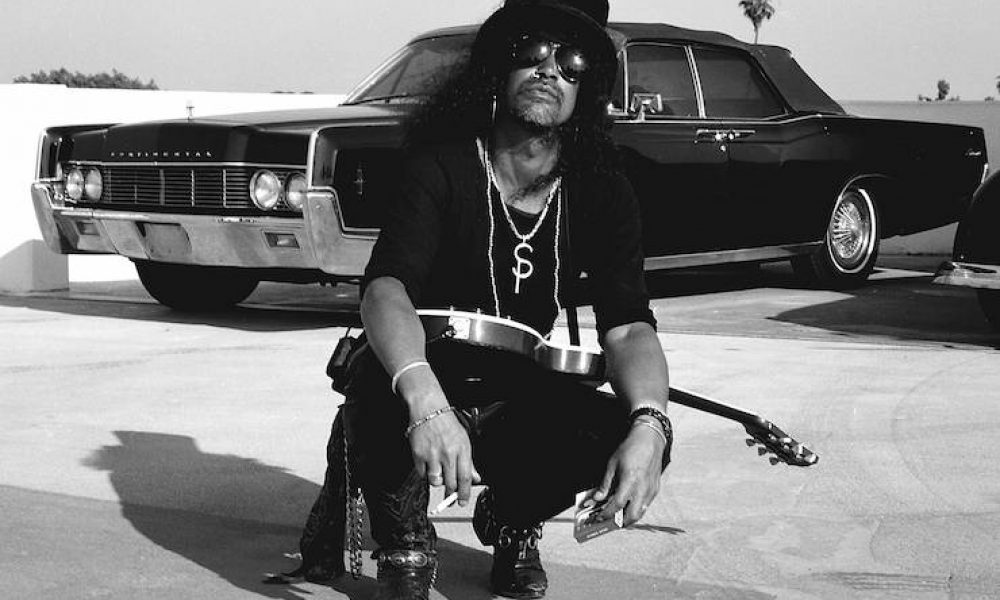 Guitars signed by stars including Guns N'Roses guitarist Slash, Def Leppard's Viv Campbell and The Rolling Stones' former bassist Bill Wyman are to be auctioned in Belfast later this month.
The guitars in question are currently the property of guitar enthusiast Brian Bennett from Belfast, who put his personal collection of 19 Fender Stratocasters up for auction later this month to raise funds for Northern Ireland Hospice.
Bennett, 63 has donated the instruments in honour of his late mother Nora who was a volunteer at the hospice – and they'll go under the hammer at Belfast auction houses, Wilsons Auctions on 30 November.
Among the guitars are a 2002 US Custom Shop-made seafoam green Strat, which boasts the signatures of Bad Company and Free drummer Simon Kirke, fellow Bad Company member Mick Ralphs, Cream's Jack Bruce and former Rolling Stones bassist Bill Wyman.
Brian Bennett says: "I was able to amass the collection over a number of years thanks to musicians and music shops in Northern Ireland, and I would get signatures from Rock Camps I attended in London, at the Abbey Road studios, and at the House of Blues in Las Vegas.
"I've had the pleasure of jamming with some of the world's most famous musicians such as Slash and Viv Campbell and I am glad I was able to get guitars signed by them. Hopefully this will benefit Northern Ireland Hospice."
He added: "It was always my intention to collect as many Fender Stratocasters as possible to one day donate to the hospice in honour of my mother and her support for the organisation."
CEO of Northern Ireland Hospice Heather Weir adds: "The goodwill shown to Northern Ireland Hospice over the years has reached far and wide and has brought many quirky donations to our attention.
"This guitar collection is unique. Not only will it bring vital funds to support our care services, it will also raise awareness of Northern Ireland Hospice's work."
More information on the forthcoming sale is currently available on the Wilsons Auctions website.
Explore Our Guns N'Roses Artist Page
Format:
UK English