Gwen Stefani Discusses 'Let Me Reintroduce Myself' Video On 'Fallon'
'It was really fun to revisit [past looks], and it was just a really fun way to come back.'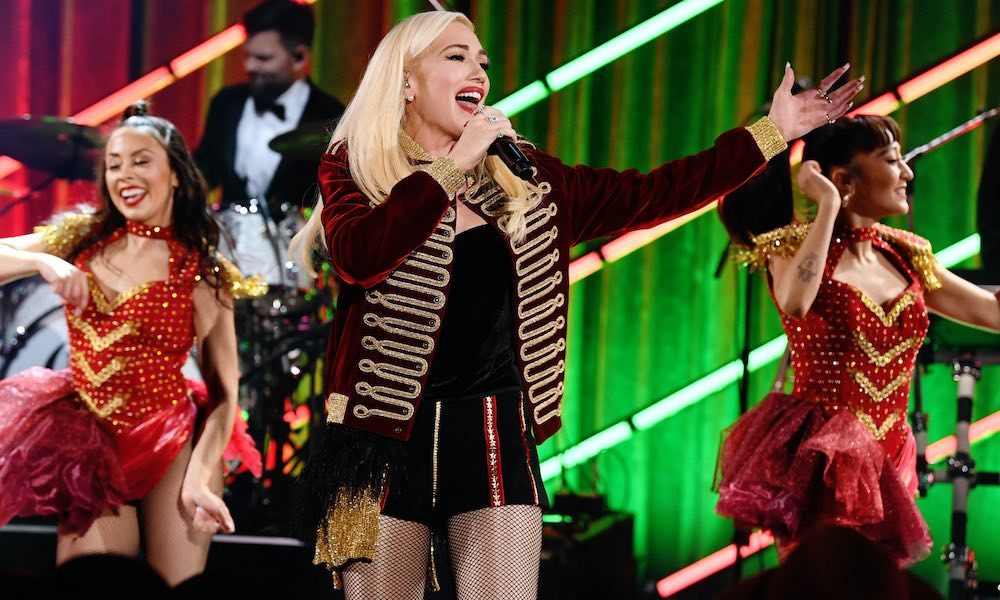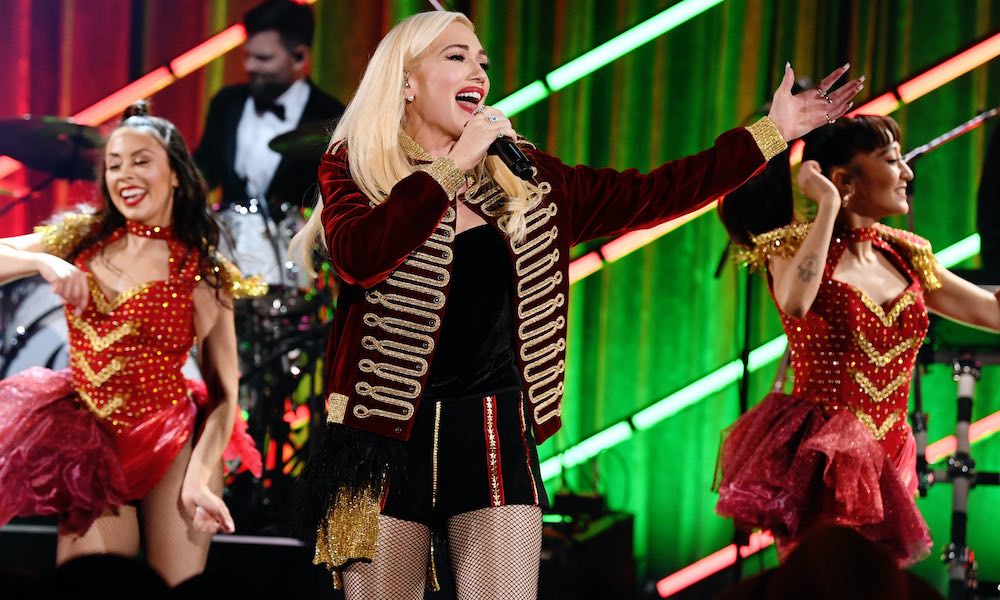 Gwen Stefani was the musical guest on last night's Tonight Show Starring Jimmy Fallon, where she performed her acclaimed new single "Let Me Reintroduce Myself." Stefani also spoke with Fallon about her nostalgic video for the song, which finds the stylish artist revisiting some of her most iconic looks – from No Doubt's "Just a Girl" and "Don't Speak" videos to "Hollaback Girl," off her 2004 solo debut, Love. Angel. Music. Baby.
Stefani credited her fiancée – country star and fellow Voice coach – Blake Shelton, for the video's concept. The inspired visual, directed by Philip Andelman (Lenny Kravitz, Taylor Swift, James Bay), was released at the top of the year.
"It was really trippy because it'd be in the original look of what I was back then, and it brought back so many memories," shared Stefani. "I never thought that when I was doing those looks that I would be basically a Halloween costume to other people. That was actually how I dressed, not because anyone told me to…I had that polka dot dress in my closet forever. Just the fact that they became so recognizable, it was really fun to revisit it, and it was just a really fun way to come back."
When asked by Fallon if fans could expect an album, Stefani responded with an enthusiastic "Yes, of course!"
She added, "At first I didn't know if I would do an album or not. But I have all these songs, and I think, even next week, I want to go back in and start writing again, because I don't feel like I'm quite done writing. I think the writing process has been incredibly exciting."
"Let Me Reintroduce Myself," recorded in quarantine, was co-written by hit songwriter Ross Golan (Ariana Grande, Justin Bieber) and Luke Niccoli. The song marks Stefani's first solo pop single in over three years, following her chart-topping 2016 album, This Is What the Truth Feels Like, which included such tracks as "Used to Love You," "Misery," and "Make Me Like You."
Stefani also recorded a holiday album, You Make It Feel Like Christmas, in 2017, and released two Top Ten country duets with Shelton in 2020: "Nobody But You" and "Happy Anywhere."
Listen to the best of Gwen Stefani on Apple Music and Spotify.