HAIM Share Music Video For New Song 'The Steps'
'The Steps' pushes guitar to the forefront in a way the band has not done before."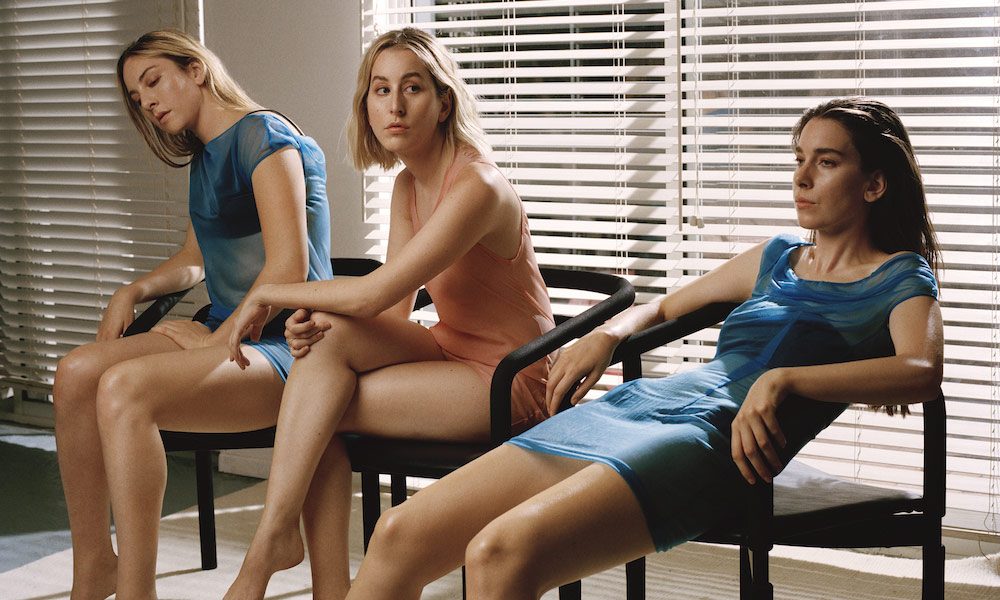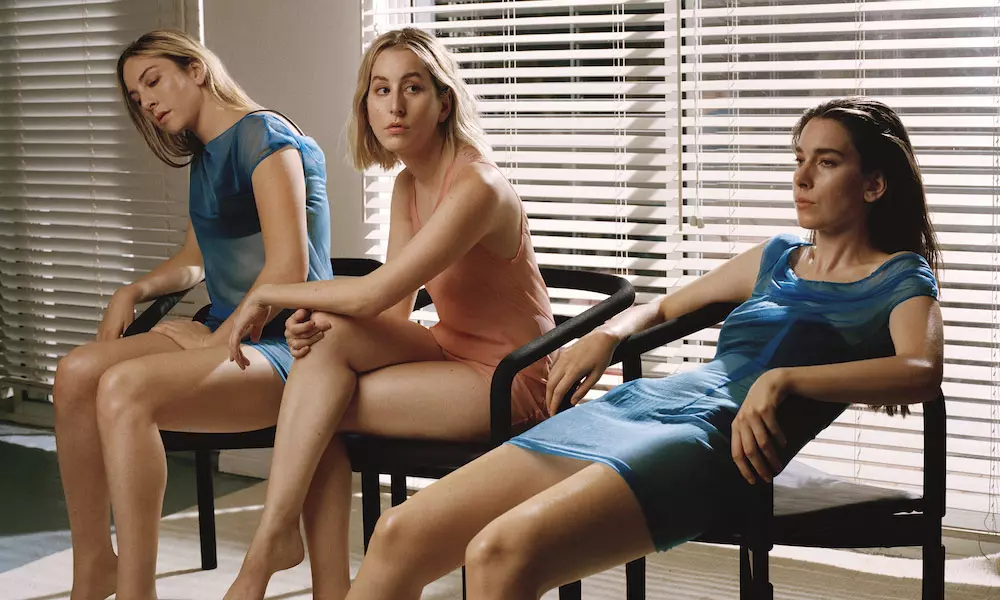 HAIM have just shared a fourth single, 'The Steps', following the official announcement of their new album, Women in Music Pt. III, yesterday.
'The Steps' pushes guitar to the forefront in a way the band has not done before. The result is one of Haim's fastest and heaviest songs to date. 'The Steps' was written by the band along with longtime collaborators Ariel Rechsthaid and Rostam Batmanglij.
The Los Angeles-based trio have also released a video for the new song. As with 'Summer Girl', 'Now I'm In It' and 'Night So Long', HAIM tapped the acclaimed film director Paul Thomas Anderson to helm the video for 'Steps'.
'The Steps' tells the story of a faltering couple. "Every time I think that I've been taking the steps/You end up mad at me for making a mess/I can't understand why you don't understand me," sing the trio. Though the future of the relationship looks grim, the song still maintains an essence of hopefulness, with the lyrics, "If I go right and you go left/Hey I know we'll meet up again."
As the band's first single to drop in 2020, 'The Steps' follows three previously-released new tracks: 'Summer Girl', 'Now I'm in It' and 'Hallelujah' – all of which hint at the fact that Women in Music Pt. III may offer a more pop-forward sound than the group's earlier albums, complete with plenty of sonic throwbacks.
As confirmed yesterday, Women in Music Pt. III, which will be available 24 April (Polydor/Columbia), was produced by Danielle Haim, as well as frequent band collaborators Rostam (of Discovery and formerly Vampire Weekend), and Ariel Rechtshaid, whose credits include Madonna, Solange Knowles and U2.
Speaking on the new album title, Danielle shared, "The name came to me in a dream and I woke up laughing so I told my sisters". Alana added, "I liked it because we are literally women in music and we always get written about that way, so it seemed cool to make it our own and control the narrative. It made me think about some of our experiences more." And Este said, "I just thought it was funny, plus the initials are WIMP3. Wimp is a hilarious word."
HAIM will also be hitting the road this summer in support of the new album, playing a number of UK and European festival dates including a headline slot at Latitude on 17 July, with more dates to come.
Women In Music Pt. III is set for release on 24 April and can be pre-ordered here.
Format:
UK English