Halestorm Reveal Details Of New Album 'Vicious' In Exclusive Ramblin' Man Interview
The band's much-acclaimed 'Love Bites (So Do I)' even won Best Hard Rock/Metal Performance at the 2013 Grammy Awards.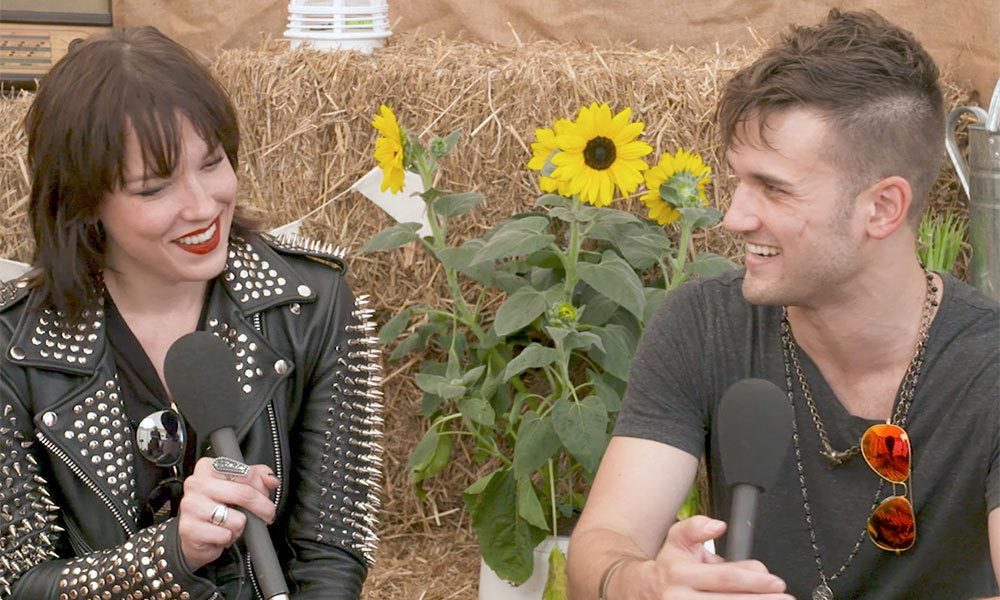 One of the most critically-acclaimed hard rock outfits currently plying the circuit, the Pennsylvanian-born, Nashville-based quartet  Halestorm made their much talked-about Ramblin' Man fair debut on Sunday night's Planet Rock Stage, where they appeared just before rock legends The Cult.
Halestorm have turned heads aplenty over the past decade. Their hi-octane live shows continually attract praise, albums such as The Strange Case Of… and Into The Wild Life have yielded gold discs and their single 'Love Bites (So Do I)' even won Best Hard Rock/Metal Performance at the 2013 Grammy Awards.
The band's Ramblin' Man debut comes just weeks ahead of their release of their fourth studio album, Vicious, which is due out on 27 July through Atlantic Records, and the group's siblings Lzzy Hale (vocals/guitar) and Arejay Hale (drums) dropped by the uDiscover Music barn to fill Kylie Olsson in with all the details.
"We think it's the most aggressive, "Halestorm"-sounding record yet, and a lot of the way it sounds is down to [producer] Nick Raskulinecz (of Alice In Chains and Black Star Riders fame)," Arejay Hale says.
"Not only are we big fans of his work, but he's the first producer we've had who's also a massive fan of ours and of our live show. Obviously when we're in the studio it can be a tamer environment, but [Nick] cracks the whip, he gets us to play stuff with the same energy and intensity we can achieve playing live."
"He's like our fifth member, our cheerleader…he's very hands on," Lzzy Hale adds. "Having seen us live so many times, he knows just how to capture us. Also, despite all the technology now available, just about everything we do on Vicious went down as live performance, with the whole band in the studio. It's an approach that challenges us, but we've enough experience as a band to do that at this stage – we've been in this band for longer than we haven't been and we always like a challenge!"
Watch the full interview above.
Format:
UK English