Halsey Set To Unveil IMAX Experience Ahead Of New Album
Screenings are set for August 25 across North America.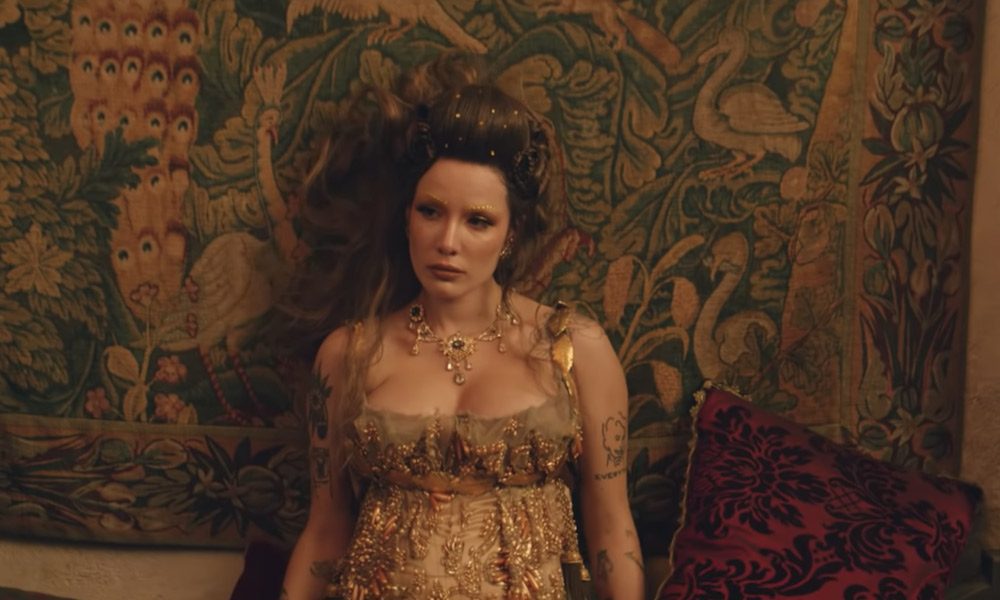 IMAX Experience: Halsey Presents If I Can't Have Love, I Want Power will premiere in select IMAX theatres in the U.S. on Wednesday, August 25, and internationally on Thursday, August 26, for one night only.
The hour-long film experience, set to the music of Halsey's forthcoming album of the same name, was written by Halsey, and directed by Colin Tilley. Tickets will go on sale to the public on Tuesday, August 3. For further details, visit https://www.loveandpower.com/imax.
If I Can't Have Love, I Want Power - woman/god Trailer
Set for August 27 release via Capitol Records, Halsey's new album was produced by Nine Inch Nails' Trent Reznor and Atticus Ross. Halsey penned all of the album's songs. If I Can't Have Love, I Want Power is available for pre-order now on Halsey's store.
"This album is a concept album about the joys and horrors of pregnancy and childbirth," Halsey wrote on Instagram.
"It was very important to me that the cover art conveyed the sentiment of my journey over the past few months…. This cover image celebrates pregnant and postpartum bodies as something beautiful, to be admired. We have a long way to go with eradicating the social stigma around bodies & breastfeeding. I hope this can be a step in the right direction!"
Pre-order If I Can't Have Love, I Want Power.
U.S. Screenings – Wednesday, August 25
Atlanta, GA
Austin, TX
Baltimore, MD
Boston, MA
Charlotte, NC
Chicago, IL
Cleveland, OH
Dallas, TX
Denver, CO
Detroit, MI
Fresno, CA
Ft. Myers, FL
Honolulu, HI
Houston, TX
Indianapolis, IN
Kansas City, MO
Knoxville, TN
Las Vegas, NV
Los Angeles, CA
Memphis, TN
Miami, FL
Milwaukee, WI
Minneapolis, MN
Montreal, QC
Nashville, TN
New York, NY
Oklahoma City, OK
Orlando, FL
Philadelphia, PA
Phoenix, AZ
Pittsburgh, PA
Portland, OR
Raleigh-Durham, NC
Sacramento, CA
San Antonio, TX
San Diego, CA
San Francisco, CA
Seattle, WA
St. Louis, MO
Tampa, FL
Toronto, ON
Vancouver, BC
Washington, DC
International Screenings – Thursday, August 26
London, UK
Edinburgh, UK
Sheffield, UK
Manchester, UK
Liverpool, UK
Dublin, Ireland
Berlin, Germany
Amsterdam, The Netherlands
Melbourne, Australia
Auckland, New Zealand
Monterrey, Mexico
Guadalajara, Mexico
Mexico City, Mexico